The 17 Best Live Shows of 2017
From Skepta to Spoon, Ron Gallo to Radiohead, we covered the USA this year.
Photo: Getty Images
Music
Features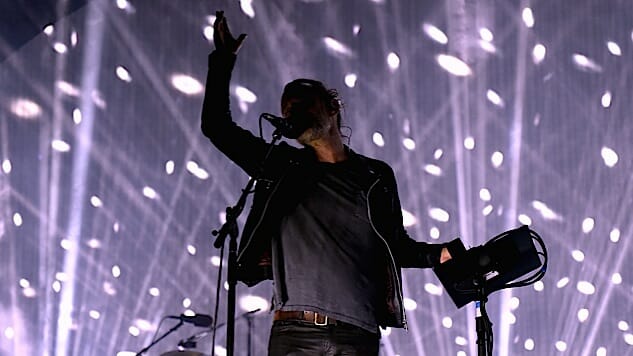 As we say all the time here at Paste, live music is what keeps our blood pumping. It's that organic, human connection that occurs between performer and audience, when invisible vibrations become something tangible and universal and transformative, that reminds us why we do this in the first place. It's why we're proud to own the world's largest archive of live recorded music, and why we operate recording studios in New York and in Davenport, Iowa. Sometimes, of course, when we're not making Paste, we actually have to go outside. And when we do, we're usually heading for our favorite dive bars, clubs, theaters, arenas and stadiums. Here are the 17 best concerts we saw this past year.
Battle Trance
Jan. 25 | Mississippi Studios | Portland, Ore.
The notion of watching four men playing tenor saxophones nonstop for the better part of an hour might sound like a special kind of torture for some of our readers. But if it is your bailiwick, you likely would have found this evening as transcendent as I did. Travis Laplante, Patrick Breiner, Jeremy Viner and Matt Nelson began the show in silence, eyes closed as they sought a moment of unspoken connection, then spent the rest of their time tearing asunder the thin fabric separating free jazz, avant-rock and contemporary classical. Explosive, percussive and, even for the folks staring at them slack-jawed, exhausting. —Robert Ham
Andy Shauf w/ Aldous Harding
March 22 | The Chapel | San Francisco
Walking in to the mortuary-cum-music venue in San Francisco's Mission District, the sweet sounds of New Zealand's Aldous Harding were a relaxing hymnal to open the evening. As Canadian songwriter Andy Shauf took the stage, he was flanked by a keyboard player, drummer and not one, but TWO clarinetists! The arrangement made for a mesmerizing presentation of Shauf and co. coursing through songs from his brilliant latest album, The Party, in one of the most unique live musical set-ups we saw all year. We caught up with Shauf later in the year to talk about his live set-up, etc… and you can read it here. —Adrian Spinelli
Radiohead
April 11| The Greek Theater | Berkeley, Calif.
Three days after a Coachella set plagued by sound issues, Thom Yorke and Radiohead took the stage at the expansive outdoor amphitheater in Berkeley, pairing one of the best bands in the world with one of the best venues in the world. In a light drizzle that stayed in the air for most of the evening, the result was magical. Radiohead churned through a 26-song career-spanning set that opened with "Daydreaming" (from last year's A Moon Shaped Pool) closed out with "Idioteque" (from 2000's Kid A) and even featured a stunning rendition of "My Iron Lung" (from 1995's The Bends). The two-night stint was very sold out and as the last notes were played, you couldn't escape the collective feeling of sheer awe, gratefulness and glee. We were lucky to be there. —Adrian Spinelli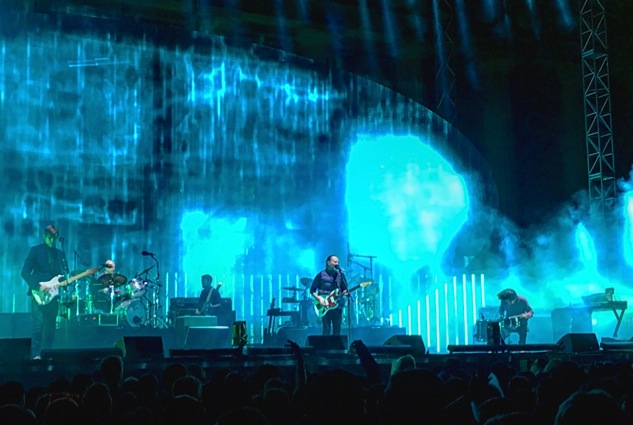 (Adrian Spinelli)
The New Pornographers
April 14 | Midtown Ballroom | Bend, Ore.
Neko Case's cheeky charm aside, a New Pornographers show will never ooze charisma and witty banter. But when you have a catalog of songs like the one Carl Newman and company can pull from, it doesn't have to. On a chilly evening in a drab venue, the New Pornos electrified the small crowd with a non-stop tour of their DayGlo hits. The set was heavy on the bubblegum krautrock of their outstanding 2017 album Whiteout Conditions (highlights included "High Ticket Attractions" and "Clockwise"), supplemented by a handful of deep cuts from their bottomless pool of power-pop bangers ("The Laws Have Changed," "The Bleeding Heart Show"). Conditions on this night were challenging, but the New Pornographers proved they can warm up any room. —Ben Salmon
Skepta
April 24 | Lincoln Hall | Chicago
Making his Chicago debut on the "Banned From America" tour, British grime artist Skepta packed the house in the expansive Lincoln Hall for a triumphant set following his previously cancelled Lollapalooza 2016 appearance due to visa issues. The crowd skewed young, but dammit if these kids weren't wearing the anticipation of the past two years on their faces, hanging on Skep's every breath. The Mercury Prize winner delivered a grime performance at its best—a taste of North London in the Midwest, if you will—dropping every single banger in his arsenal. "Man"? Check. "That's Not Me"? Check. "Shutdown"? It was the epic closing track. "I came to promote something…that real shit!" he shouted. And the reciprocating energy from the crowd was palpable throughout the night. It was masterful. —Adrian Spinelli
Read: Paste's full review and photos of Skepta at Lincoln Hall in Chicago
Ron Gallo
May 15 | Shaky Knees Festival | Atlanta
Ron Gallo's set was unlike any other that I saw in 2017. On this night in Atlanta, Gallo began by demanding that the Shaky Knees crowd take out their "stupid phones" and call their moms, FaceTiming his own so we could all wish her a happy Mother's Day, sung to the tune of "Happy Birthday." He then whipped out a piece of paper and read a hilariously rote prepared statement in an exaggerated monotone, explaining that both he and his band are named Ron Gallo and thanking Shaky Knees, LLC, for the opportunity to play their festival. The audience had hardly finished laughing when Gallo and co. launched into the first song from his 2017 LP Heavy Meta "Young Lady, You're Scaring Me," an electric rock shredder that swiftly inspired one of the fest's only mosh pits. Gallo swaggered like a millennial Elvis on acerbic "Why Do You Have Kids?" and gallivanted through the crowd handing out high-fives during a raucous, sprawling cover of Pissed Jeans' "Spent." One minute he was rocking the mic like a young Zack de la Rocha, the next pausing for a one-measure "Bleachers solo" (i.e., stopping the song to let Bleachers' distant set bleed in for a second). As one audience member pointed out, Gallo "has no chill," and it made for an exhilarating show. —Scott Russell
Wilco
June 23 | Solid Sound Festival | North Adams, Mass.
By popular demand (as determined by an online poll), Wilco opened the first night of their own Solid Sound Festival in western Massachusetts by performing their 1996 album Being There in its entirety. Then, as a surprise, they played all of 2002's Yankee Hotel Foxtrot for the encore. It was magical to hear those songs in order on a beautiful summer night in the Berkshires, and it set the tone for the fifth incarnation of an always-generous, never-dull weekend of music at Mass MoCA. Other highlights included a career-spanning set from Wilco the following night, along with performances from Television, Kevin Morby, Joan Shelley, Big Thief, Kurt Vile and a rare reunion of the late-'60s all-female outsider band The Shaggs. —Eric R. Danton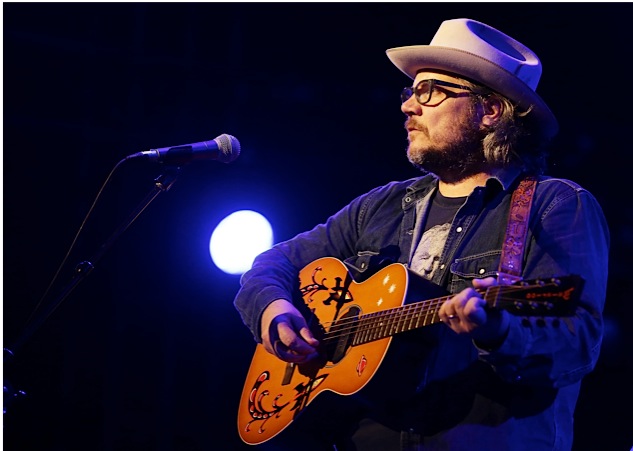 (Getty Images)
Solange
July 23 | FYF Festival | Los Angeles
As we wrote in our review of FYF day three the following day, "Solange gave an unforgettable performance that elicited more sheer elation from the crowd than any other set this weekend. These people were here for her and she gave gripping performances of tracks like "Cranes in the Sky" and "F.U.B.U," each with distinct dance moves and musical arrangements, choreographed and composed entirely by Solange. There was clearly much thought and intent behind everything that happened on stage and Solange, dressed entirely in red to match the stage lighting and her fiery scarlet hair, is nothing short of a creative force." —Adrian Spinelli
The Dustbowl Revival
Sept. 17 | Bristol Rhythm & Roots Reunion | Bristol, Va.
This Southern California string band's self-titled recording from this year was very good, but onstage before an audience, the octet raises their energy and impact to another level. I saw them three times in 2017, and the best by far was at the Bristol Rhythm & Roots Reunion in September. At this weekend festival on the Virginia/Tennessee border, the band performed in a huge, temporary tent erected on a parking lot. The tent was crucial, for it prevented the energy from evaporating as it so often does at open-air festivals. Contained within the white canvas, the familiar feedback loop—of the musicians stoking the audience, which in turn stokes the musicians—started early with the crowd singing along to Zach Lupetin's raucous version of the old blues-gospel number "John the Revelator," got steamier on Beebe's 6/8 R&B jealousy ballad "Busted," and ignited pandemonium inside the tent with their signature tune, "Lampshade On." This was a tent revival in the most literal sense. —Geoffrey Himes
Read: Live Music and the Problem With Ranking Albums in 2017
Roger Waters
Sept. 24 | XL Center | Hartford, Conn.
In a year filled with political music, few musicians were more emphatic about it than Roger Waters. The former Pink Floyd singer savaged Donald Trump on Is This the Life We Really Want?, his first rock album in 25 years, and made anti-Trump imagery a centerpiece of his highly stylized stage show. On this night, Waters repurposed songs from Pink Floyd's 1977 album Animals into a vicious pasting of Trump, with video screens projecting images lampooning the president as a baby, or getting cozy with Vladimir Putin, or wearing Ku Klux Klan robes. Every chorus?on "Pigs (Three Different Ones)" —?"Haha, charade you are"?—?included a picture of Trump's head with the word "charade" stamped over it, and the slogan "Donald Trump is a pig" appeared onscreen as the song ended. At the end of the show, everyone in the band took a knee, in solidarity with NFL players and owners who had done the same earlier in the day in response to criticism from Trump. For the audience, it was a cathartic night during troubled times. —Eric R. Danton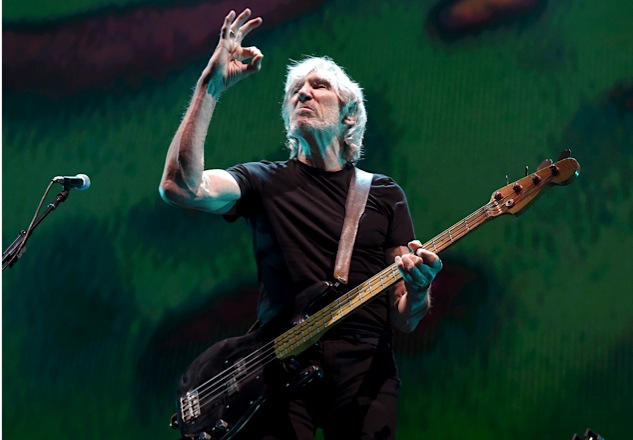 (Getty Images)
Father John Misty
Sept. 27 | Tabernacle | Atlanta
There is no place in Atlanta to see Father John Misty other than the Tabernacle, the downtown venue fashioned out of a century-old church and infirmary. The theater, with its impressive light show and storied murals, added more magic to seeing Josh Tillman live than dreams even allow. He stuck to his new album for the most part (this was the Pure Comedy tour, after all), but sprinkled in older songs like I Love You, Honeybear's "True Affection" and Fear Fun's "Hollywood Forever Cemetery Sings," much to the crowd's elation. FJM is first and foremost a performer, dancing and preening and writhing around the stage, and though he might stray from the script from time to time, he will never disappoint. —Annie Black
Read: The World According to Father John Misty
Alvvays
Oct. 27 | Doug Fir Lounge | Portland, Ore.
As is the case with Alvvays' excellent 2017 sophomore album Antisocialites, the highlights of the Canadian indie-pop band's set in Portland were the songs that felt on the verge of going off the rails. "Lollipop (Ode To Jim)" started and ended in a cloud of motorik chaos, with nothing but melody in between. "Saved By a Waif" devolved from its stately jangle into a noisy coda. And "Your Type" found frontwoman Molly Rankin delivering key kiss-off lines ("You're an O and I'm AB") with barely veiled glee. Yes, the loping "Archie, Marry Me" was aching and perfect, as always. But right now, at least, Alvvays is at its best with its plimsoll-punk flag flying proudly. —Ben Salmon
Ann Magnuson and the Bongwater Songbook
Nov. 4 | Portland Institute for Contemporary Art | Portland, Ore.
Scheduled to coincide with the opening of the multimedia film DELTA at Portland's Institute for Contemporary Art, the members of New York psychedelic warriors Bongwater that are still speaking to each other (singer Ann Magnuson, guitarist Dave Rick, drummer Dave Licht and bassist Randolph Hudson III) provided a kind of psychic cleansing to the troubled spirits of a ravenous Oregon audience still unnerved by the election of 2016. They mixed together spoken word delights, warped original tunes and their fine cover choices (The Monkees' "Porpoise Song" and Roky Erickson's "You Don't Love Me Yet"), peppering each with ugly samples of our current president and punctuated by Magnuson's exasperated yet inspiring commentary. If you weren't moved to action or to dance by that magical set, you weren't paying attention. —Robert Ham
Tegan & Sara
Nov. 11 | Tabernacle | Atlanta
This year marked the 10th anniversary of Tegan & Sara's breakout record The Con, so to celebrate, the Canadian twins embarked on a tour to play the entire LP acoustically. It's a very emotional album, and both Tegan and Sara made a point to let the audience know that this was not going to be a happy show. This was not going to be the "Everything Is Awesome" version of the band. Of course, the crowd understood, and even more so, appreciated what was unfolding before them. The set was admirably raw, stripping each track down to acoustic guitars and keyboards. While the artistry was undoubtedly impressive, the real gem of the night was the sentiment these two sisters share—as musicians, of course, but more importantly as family. —Annie Black

(Tegan & Sara)
Regina Spektor
Nov. 14 | Smith College | Northampton, Mass.
As catchy and engaging as Regina Spektor's albums can be, they don't showcase the full extent of her ability the way a live performance does. Long story short: she's dazzling onstage. On this night, Spektor demonstrated superb vocal control as she accompanied herself on piano with a virtuosity that often verged on startling. Along with songs from her latest album, 2016's Remember Us to Life, Spektor mixed in a generous sampling of tunes from throughout her career in a performance that was every bit as charming, and bewitching, as the singer herself. —Eric R. Danton
Spoon
Nov. 28 | Brooklyn Steel | New York
LCD Soundsystem still gets the lion's share of the plaudits for mixing rock and electronic music into an infections, danceable stew, but really, does anyone do it better than Spoon these days? At their two-night stint in Brooklyn, the Austin outfit that never makes a bad album supercharged the crowd with all the high-powered electric volts coursing through their recent albums, including thus year's Hot Thoughts, while never losing an ounce of the guitar-powered garage rock that launched them 20 years ago. At this point, Spoon can pack every sound they've ever produced, from the sandpaper to the sublime, into one setlist and make it all cohere into a single sonic blanket. They opened with the icy synths of "WhisperI'lllistentohearit," from Hot Thoughts, sauntered their way into the slithery soul of "Don't You Evah" (from 2007's Ga Ga Ga Ga Ga), and even reached all the way back to the alt-rock riff of "Metal Detector" (from 1998's A Series of Sneaks). Britt Daniel's instantly recognizable voice, tough and tender, sewed the show together. —Matthew Oshinsky
Read: Ranking All Nine Spoon Albums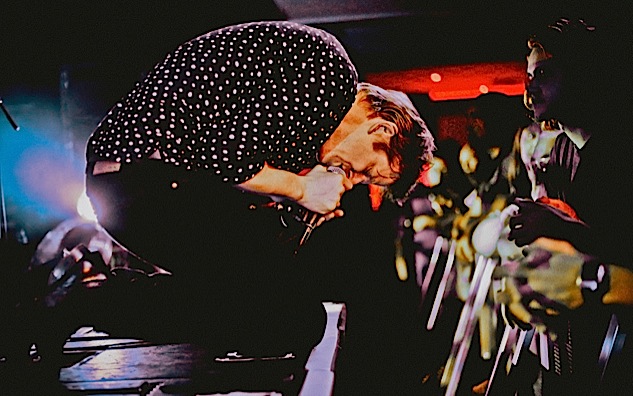 (Debi Del Grande)
Pedro The Lion
Dec. 16 | Mississippi Studios | Portland, Ore.
David Bazan re-adopting the musical moniker that kicked off his career some 20 years ago may seem like a lateral move, but for the folks who helped sell out all six shows of Pedro The Lion's return, it was a reaffirmation of love for this project that echoed their struggles with faith, lust and the ills of the world. As Bazan (now fronting the great Lo Tom) and his new bandmates shook the rust off of songs from throughout the PTL catalog, they bloomed and cohered, finding fresh nuance and rage within dour yet relatable songs like "Penetration" and "Nothing." —Robert Ham