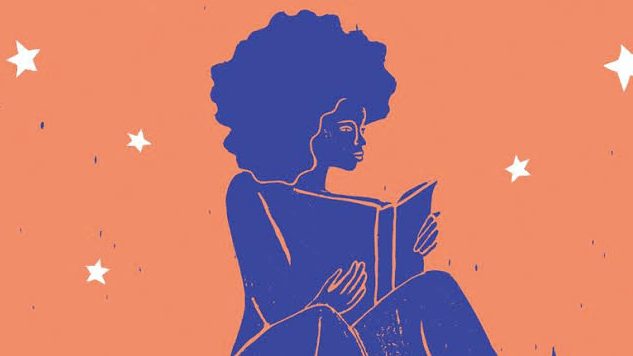 Our picks for the best books of October include everything from Nicole Chung's compelling adoption memoir to S.L. Huang's thrilling sci-fi novel. Whether you're looking for a ghost story or a biography of Ruth Bader Ginsberg, these 10 books (listed in alphabetical order) are must-reads.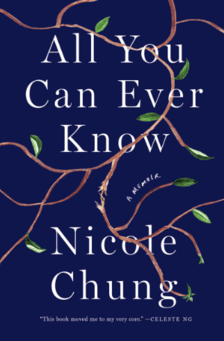 1. All You Can Ever Know by Nicole Chung
Why You'll Love It: Brimming with secrets sure to keep you captivated, Nicole Chung's memoir delivers a powerful, honest saga exploring the meaning of family.
Description: Chung was born severely premature, placed for adoption by her Korean parents and raised by a white family in a sheltered Oregon town. From childhood, she heard the story of her adoption as a comforting, prepackaged myth. She believed that her biological parents had made the ultimate sacrifice in the hope of giving her a better life, that forever feeling slightly out of place was her fate as a transracial adoptee. But as Chung grew up—facing prejudice her adoptive family couldn't see, finding her identity as an Asian American and as a writer, becoming ever more curious about where she came from—she wondered if the story she'd been told was the whole truth.
With warmth, candor, and startling insight, Chung tells of her search for the people who gave her up, which coincided with the birth of her own child.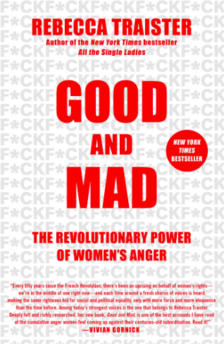 2. Good and Mad by Rebecca Traister
Why You'll Love It: Rebecca Traister's book "offers a glimpse into the galvanizing force of women's collective anger" and should be required reading for everyone this year.
Description: In the year 2018, it seems as if women's anger has suddenly erupted into the public conversation. But long before Pantsuit Nation, before the Women's March and before the #MeToo movement, women's anger was not only politically catalytic—but politically problematic. The story of female fury and its cultural significance demonstrates the long history of bitter resentment that has enshrouded women's slow rise to political power in America, as well as the ways that anger is received when it comes from women as opposed to when it comes from men.
With eloquence and fervor, Traister tracks the history of female anger as political fuel—from suffragettes marching on the White House to office workers vacating their buildings after Clarence Thomas was confirmed to the Supreme Court. Here Traister explores women's anger at both men and other women; anger between ideological allies and foes; the varied ways anger is perceived based on its owner; as well as the history of caricaturing and delegitimizing female anger; and the way women's collective fury has become transformative political fuel—as is most certainly occurring today. She deconstructs society's (and the media's) condemnation of female emotion (notably, rage) and the impact of their resulting repercussions.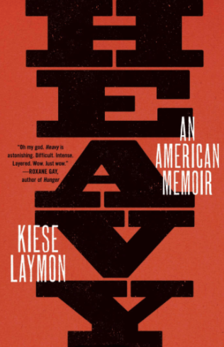 3. Heavy by Kiese Laymon
Why You'll Love It: Laymon's vulnerable memoir exposes our nation's failures on a personal level, revealing moving truths that will stick with you beyond the final page.
Description: In Heavy, Laymon writes eloquently and honestly about growing up a hard-headed black son to a complicated and brilliant black mother in Jackson, Mississippi. From his early experiences of sexual violence, to his suspension from college, to his trek to New York as a young college professor, Laymon charts his complex relationship with his mother, grandmother, anorexia, obesity, sex, writing and ultimately gambling. By attempting to name secrets and lies he and his mother spent a lifetime avoiding, Laymon asks himself, his mother, his nation and us to confront the terrifying possibility that few in this nation actually know how to responsibly love, and even fewer want to live under the weight of actually becoming free.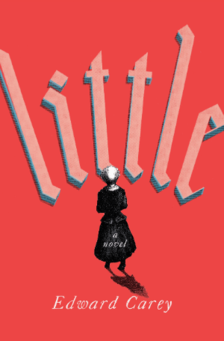 4. Little by Edward Carey
Why You'll Love It: Featuring enthralling illustrations by the author, Edward Carey's delightfully eccentric novel tracks the rise of Madame Tussaud.
Description: In 1761, a tiny, odd-looking girl named Marie is born in a village in Switzerland. After the death of her parents, she is apprenticed to an eccentric wax sculptor and whisked off to the seamy streets of Paris, where they meet a domineering widow and her quiet, pale son. Together, they convert an abandoned monkey house into an exhibition hall for wax heads, and the spectacle becomes a sensation. As word of her artistic talent spreads, Marie is called to Versailles, where she tutors a princess and saves Marie Antoinette in childbirth. But outside the palace walls, Paris is roiling: The revolutionary mob is demanding heads, and . . . at the wax museum, heads are what they do.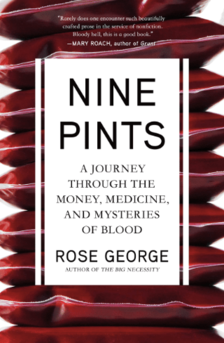 5. Nine Pints by Rose George
Why You'll Love It: You'll never look at blood the same way after reading Rose George's fascinating book, which tackles every possible angle on the surprisingly engrossing topic.
Description: Blood carries life, yet the sight of it makes people faint. It is a waste product and a commodity pricier than oil. It can save lives and transmit deadly infections. Each one of us has roughly nine pints of it, yet many don't even know their own blood type. And for all its ubiquitousness, the few tablespoons of blood discharged by 800 million women are still regarded as taboo: menstruation is perhaps the single most demonized biological event.
In Nine Pints, Rose George takes us from ancient practices of bloodletting to the breakthough of the "liquid biopsy," which promises to diagnose cancer and other diseases with a simple blood test. She introduces Janet Vaughan, who set up the world's first system of mass blood donation during the Blitz, and Arunachalam Muruganantham, known as "Menstrual Man" for his work on sanitary pads for developing countries. She probes the lucrative business of plasma transfusions, in which the U.S. is known as the "OPEC of plasma." And she looks to the future, as researchers seek to bring synthetic blood to a hospital near you.

6. Riddance by Shelley Jackson
Why You'll Love It: Shelley Jackson's illuminated novel delivers an original tale that will make you realize you're closer to ghosts than you once believed.
Description: Eleven-year-old Jane Grandison, tormented by her stutter, sits in the back seat of a car, letter in hand inviting her to live and study at the Sybil Joines Vocational School for Ghost Speakers & Hearing-Mouth Children. Founded in 1890 by Headmistress Sybil Joines, the school—at first glance—is a sanctuary for children seeking to cure their speech impediments. Inspired by her haunted and tragic childhood, the Headmistress has other ideas.
Pioneering the field of necrophysics, the Headmistress harnesses the "gift" she and her students possess. Through their stutters, together they have the ability to channel ghostly voices communicating from the land of the dead, a realm the Headmistress herself visits at will. But things change for the school and the Headmistress when a student disappears, attracting attention from parents and police alike.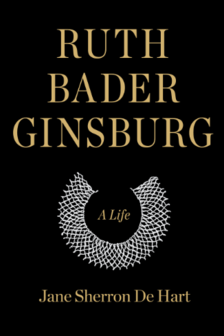 7. Ruth Bader Ginsburg by Jane Sherron De Hart
Why You'll Love It: It's comprehensive biography on the Notorious RBG. Need we say more?
Description: In this revelatory biography, Jane Sherron De Hart explores the central experiences that crucially shaped Ginsburg's passion for justice, her advocacy for gender equality, her meticulous jurisprudence: her desire to make We the People more united and our union more perfect. At the heart of her story and abiding beliefs—her Jewish background and tikkun olam, the Hebrew injunction to "repair the world," with its profound meaning for a young girl who grew up during the Holocaust and World War II.
De Hart chronicles Ginsburg's life, exploring everything from her high school days through her years on the Supreme Court. The result is a biography of a pioneering life and legal career whose profound mark on American jurisprudence, on American society, on our American character and spirit will reverberate deep into the 21st century and beyond.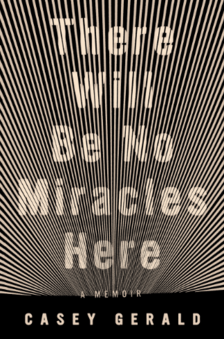 8. There Will Be No Miracles Here by Casey Gerald
Why You'll Love It: Casey Gerald's memoir is heralded for turning the "American Dream narrative on its head," delivering a compelling look at how the elite maintain their status at the expense of others.
Description: Casey Gerald comes to our fractured times as a uniquely visionary witness whose life has spanned seemingly unbridgeable divides. His story begins at the end of the world: Dallas, New Year's Eve 1999, when he gathers with the congregation of his grandfather's black evangelical church to see which of them will be carried off. His beautiful, fragile mother disappears frequently and mysteriously; for a brief idyll, he and his sister live like Boxcar Children on her disability checks. When Casey—following in the footsteps of his father, a gridiron legend who literally broke his back for the team—is recruited to play football at Yale, he enters a world he's never dreamed of, the anteroom to secret societies and success on Wall Street, in Washington and beyond. But even as he attains the inner sanctums of power, Casey sees how the world crushes those who live at its margins. He sees how the elite perpetuate the salvation stories that keep others from rising. And he sees, most painfully, how his own ascension is part of the scheme.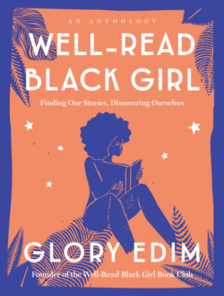 9. Well-Read Black Girl by Glory Edim
Why You'll Love It: This collection of essays and interviews by Black female writers celebrates literature's power (and will have you adding dozens of books to your shelves in no time).
Description: Remember that moment when you first encountered a character who seemed to be written just for you? That feeling of belonging remains with readers the rest of their lives—but not everyone regularly sees themselves in the pages of a book. In this timely anthology, Glory Edim brings together original essays by some of our best black women writers to shine a light on how important it is that we all—regardless of gender, race, religion or ability—have the opportunity to find ourselves in literature.
Whether it's learning about the complexities of femalehood from Zora Neale Hurston and Toni Morrison, finding a new type of love in The Color Purple or using mythology to craft an alternative black future, the subjects of each essay remind us why we turn to books in times of both struggle and relaxation. As she has done with her book club-turned-online community Well-Read Black Girl, in this anthology Glory Edim has created a space in which black women's writing and knowledge and life experiences are lifted up, to be shared with all readers who value the power of a story to help us understand the world and ourselves.
Contributors include: Jesmyn Ward (Sing, Unburied, Sing), Lynn Nottage (Sweat), Jacqueline Woodson (Another Brooklyn), Morgan Jerkins (This Will Be My Undoing), Tayari Jones (An American Marriage) and N.K. Jemisin (The Broken Earth Trilogy).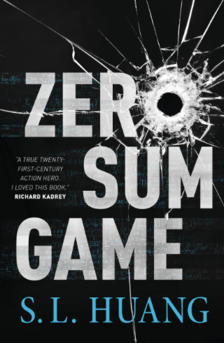 10. Zero Sum Game by S.L. Huang
Why You'll Love It: Kicking off S.L. Huang's thrilling Cas Russell series, Zero Sum Game stars a superpowered woman who uses math to fight villains. Trust us, trigonometry has never sounded so cool.
Description: Cas Russell is good at math. Scary good. The vector calculus blazing through her head lets her smash through armed men twice her size and dodge every bullet in a gunfight, and she'll take any job for the right price.
As far as Cas knows, she's the only person around with a superpower…until she discovers someone with a power even more dangerous than her own. Someone who can reach directly into people's minds and twist their brains into Moebius strips. Someone intent on becoming the world's puppet master.
Cas should run, like she usually does, but for once she's involved. There's only one problem: She doesn't know which of her thoughts are her own anymore.