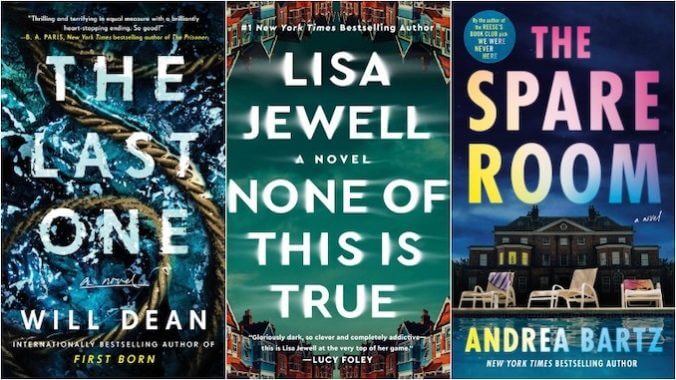 This summer's most pulse-pounding thriller reads seem to be in spirited conversation with one another: con women linked by blood, familial and otherwise; mothers and daughters seeking each other out in parallel universes; wives who will protect their own over their respective husbands. These mysteries and thrillers take place on abandoned cruise ships and deadly paradise islands; they riff on familiar true-crime (solving your own murder) and rom-com (the houseguest as hostage) tropes; and there's even a covid lockdown-era polyamorous threesome.
Some of these dozen titles are already out, while others stretch into the summer, so you can pace yourself depending on your destination and the increasing heat. But no matter how humid it gets, you'll still feel that trickle of fear up your spine at these marital conspiracies, killer confrontations, and bloody fights for survival.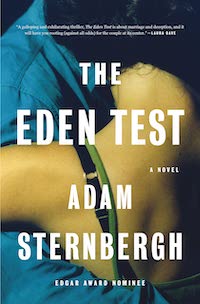 The Eden Test by Adam Sternbergh
Release Date: April 25 from Flatiron Books
What if the 36 questions to fall in love… but for murder! At least, that's how I imagine this marital thriller was pitched, with a gripping device to elevate the premise of "couple on the rocks tries to save their marriage, with deadly results." Daisy and Craig, once unable to keep their hands off one another, are about ready to call it quits after just two years—he abandoning their marriage for his mistress, she hiding her own secrets.
But when Daisy surprises Craig with a weeklong getaway at a remote cabin in upstate New York, complete with daily questions that grow increasingly dark (Would you change for me? Would you die for me?), it soon becomes clear that neither is necessarily invested in repairing their partnership. And by the end of that week, it might be more than their marriage that's dead…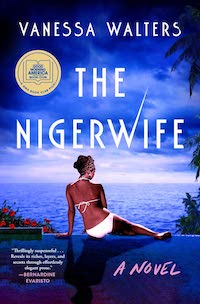 The Nigerwife by Vanessa Walters
Release Date: May 2 from Atria Books
For her adult debut (which is also being developed as an HBO series), Vanessa Walters draws upon her past personal experience as a Nigerwife, or the foreign wife to a Nigerian man. Despite the perks of living in beautiful Lagos and married into a wealthy family, this identity can be isolating, as it is for ex-Londoner Nicole, who at the start of this thriller has gone missing.
When her estranged auntie Claudine flies to Lagos to investigate Nicole's disappearance, as neither Nicole's in-laws nor the police seem willing to do, she reveals secrets about Nicole's seemingly perfect life, and discovers surprising allies (with their own secrets) within the Nigerwives Association itself.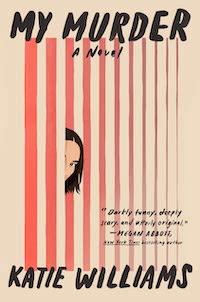 My Murder by Katie Williams
Release Date: June 6 from Riverhead Books
I couldn't resist putting a couple of more speculative books on this list, specifically ones that utilize a science fiction premise while still sticking true to familiar thriller genre tropes. Like how Lou is wife, mother, murder victim… and clone. A replica of the original Lou, who was murdered by serial killer Edward Early, this Lou is part of a government experiment bringing back five of Early's victims. The catch is, they don't remember anything—not their lives before, not how they died, and especially not what made them so enticing to Early.
As Lou struggles to fit back into life with husband Silas and their child, she instead finds herself drawn into a support group with the other clones, as well as tracking down Early himself—the only man who can really tell her what the other Lou was like, and whether she still wants to be that woman.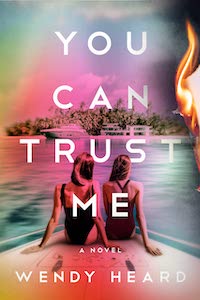 You Can Trust Me by Wendy Heard
Release Date: June 13 from Bantam
What's better than one grifter? A pair of con artists, à la White Lotus' Mia and Lucia, who work in tandem and always have each other's back. At least, that was the case for Summer and Leo, traveling the California coast doing the #vanlife thing, with the occasional pickpocketing scheme thrown in to finance their lifestyle.
But when Leo goes after a big fish—billionaire Michael Forester—he reels her into his private island off the coast… and then she disappears. And when Summer traces her partner's tracks, no one even knows who Leo is or where she could be. Has something befallen her best friend, or is Summer being set up?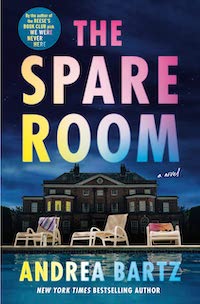 The Spare Room by Andrea Bartz
Release Date: June 20 from Ballantine Books
I appreciate a thriller that actually acknowledges the COVID-19 pandemic because there's the built-in universally suspenseful experience of global lockdown, as we waited to find out if and when we'd be able to reenter the world. In Andrea Bartz's latest, Kelly's fiancé calls off their wedding after she crosses a line, the break (or is it break-up?) propelling her to reach out to her childhood friend Sabrina, whose lockdown life seems much more glamorous.
When Sabrina offers to have Kelly stay with her and her husband Nathan in their palatial Virginia home until she gets back on her feet, it's the kind of arrangement that would only have made sense during the uncertain haze of a pandemic. And while Kelly starts out in the spare room, she quickly finds herself getting seduced by Nathan and Sabrina, as well as seeing their remote mansion as less of a temporary arrangement and more of an inspiration to blow up her life. Until she finds out that she's not the first houseguest-turned-paramour… and that her predecessor is still missing.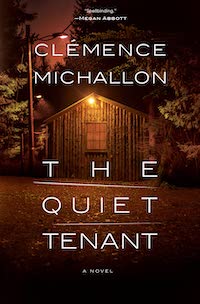 The Quiet Tenant by Clémence Michallon
Release Date: June 20 from Knopf
At first blush, Aidan sounds like the hero of a Hallmark movie: A widower and single dad beloved in the small town he and daughter Cecilia have just moved to, generously opening up his new home to family friend Rachel as she's in-between living situations. Except that Rachel has been Aidan's captive for the past five years, a potential ninth victim for this psychopathic serial killer.
When his wife's death forces Aidan to move him and Cecilia, he counts on Rachel being too brainwashed to even think about leaving. But when local bartender Emily develops a crush on Aidan, Rachel knows that this is her chance to shout the truth and finally escape—maybe even with poor Cecilia in tow. I'm excited for how this thriller, told through the three female perspectives in Aidan's orbit, seems to turn rom-com and small-town tropes on their ear.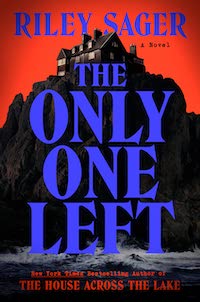 The Only One Left by Riley Sager
Release Date: June 20 from Dutton Books
The only "period piece" of sorts on this list, Riley Sager's latest thriller takes place in 1983, as home health aide Kit McDeere has taken on the unpleasant job of caring for paralyzed septuagenarian Leonora Hope, infamous in her small Maine town as a Lizzie Borden-esque murderess. She's even got her own rhyme: At seventeen, Leonora Hope / Hung her sister with a rope… Yet Kit has her own skeletons, like how her last job ended with a client overdosing on fentanyl that Kit (accidentally?) left out.
As she spends more time in Leonora's presence, the frail old woman tapping out her gruesome life story letter by letter, Kit discovers that the macabre rhyme may not tell the whole tale. But even if Leonora isn't the killer everyone thinks she is, that doesn't mean she's not still dangerous…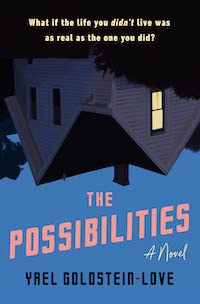 The Possibilities by Yael Goldstein-Love
Release Date: July 25 from Random House
We forget how dangerous pregnancy and childbirth are, and how even if you're fortunate enough to bring home a living child, things could have gone so differently in just one moment. And those fears follow new mothers home, through postpartum anxiety/depression/psychosis and the early adrenaline-fueled weeks of new parenthood.
Yael Goldstein refracts those relatable fears through speculative fiction, through new mother Hannah's conviction that she has lost her eight-month son, even though he's right there. When little Jack does one day go missing, Hannah discovers a multiverse in which mother and son exist in a dizzying variety of scenarios. Hopping between worlds in which Jack's and/or her fates were drastically different in order to find her Jack, Hannah must confront her greatest anxieties about this new, precarious, all-consuming identity she has chosen.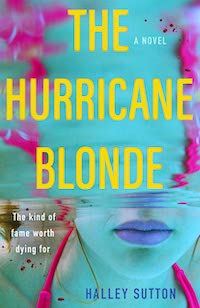 The Hurricane Blonde by Halley Sutton
Release Date: August 8 from G.P. Putnam's Sons
From child actor to tour guide on the Stars Six Feet Under tour through Los Angeles—Halley Sutton knows how to start a thriller protagonist at rock bottom.
Former ingénue and Hollywood nepobaby Salma Lowe seems content to distance herself from her alcoholic parents and brutally murdered sister Tawny, but that's not so easy when she still lives in LA: Tawney's former fiancé is making a movie about the "Hollywood Blonde," as she was dubbed, and now his lead has just drowned in the pool of Tawney's former home, which happens to be on Salma's tour. Disturbing as this eerie callback is, it may finally reopen Tawney's cold case and, like Tinseltown, lure Salma back in.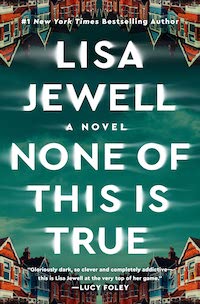 None of This is True by Lisa Jewell
Release Date: August 8 from Atria Books
While a growing subgenre of thriller books are taking on the tropes of true crime, what I find most captivating about Lisa Jewell's latest is that it examines how parasocial relationships—listeners feeling that they actually know the podcasters or could even be friends—can turn deadly. At first, it starts out innocuous; podcaster Alix Summer randomly meets Josie Fair, her avid fan and birthday twin, on their forty-fifth birthday. That negligible connection blooms as Josie pops up at Alix's children's school, and keeps working her way into her life until she becomes something of a friend and a podcast subject. But then Josie vanishes without a trace, turning Alix from narrator to prime suspect.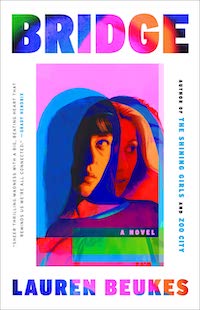 Bridge by Lauren Beukes
Release Date: August 8 from Mulholland Books
The inverse of The Possibilities, Lauren Beukes' latest foray into alternate realities (after The Shining Girls) sends twenty-four-year-old Bridge chasing after her mother Jo. Even though the neuroscientist has just died in this reality, Bridge's discovery of her mother's experimental "dreamworm"—and her dark childhood memories of this all-consuming project—allow her to Quantum Leap into her own body in parallel universes.
Yet even as Bridge longs to be reunited with her mother, she must also contend with the forbidding, often neglectful, parent who raised her and who made her the specific person she is. If you were a fan of the painful, labyrinthine relationship between Simone and Celeste on Mrs. Davis, this will be the ideal reading companion.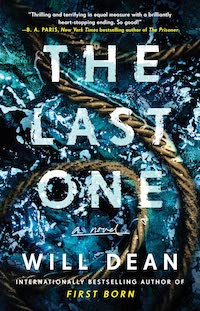 The Last One by Will Dean
Release Date: August 8 from Atria Books/Emily Bestler Books
Cruises are creepy AF, and unfortunately, you don't even need to venture into fiction to find horror stories of unfortunate souls falling overboard and being left behind in a luxury boat's wake. But what if the reverse happened?
In Will Dean's summer thriller The Last One, Caz (short for Caroline) wakes up on the first day of her romantic voyage on the RMS Atlantica with her boyfriend Pete to discover that not only is he missing… but so is every other fellow passenger, and every member of the crew. So is the Atlantica a (figurative or literal) ghost ship, and she's the only one haunting it? Or is there some massive conspiracy at work to make Caz feel the gripping terror of being truly alone in the middle of the sea?