HBO's Crashing Skids to an End with Series Cancellation
Photo by Nicholas Hunt/Getty
Comedy
News
Crashing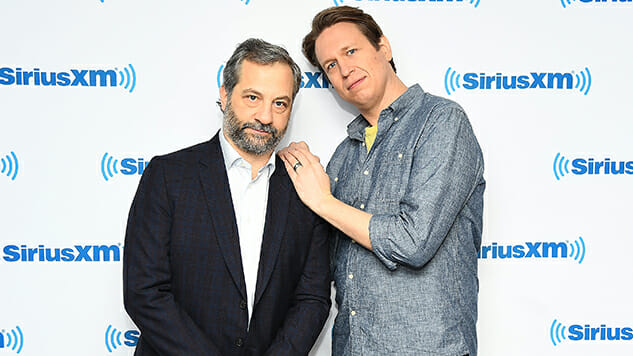 HBO's Crashing will come to an end with its season three finale on March 10, per Deadline.
The series about a straight white male trying to make it in comedy starred Pete Holmes and was executive produced by Judd Apatow.
Before HBO confirmed the news, Apatow stopped by Conan O'Brien's late-night show on Thursday to talk about Crashing's imminent doom.
"It's not really canceled, we're just gonna stop making it," Apatow told O'Brien. "They [HBO] told us we should never make any more."
Watch Apatow use up his "pull in the business" during his full interview on Conan below.