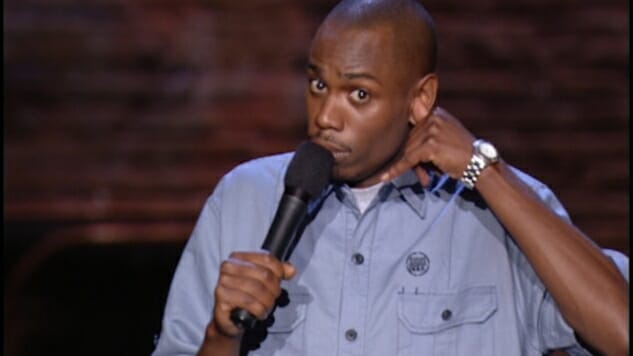 HBO might be losing ground to Netflix in the current stand-up wars, but historically there's never been a more prestigious network for a comedian to work with. Starting in 1975, when it aired the first of eight specials Robert Klein would eventually make for the channel, HBO quickly dominated the field, establishing long-time relationships not just with Klein but with George Carlin, Chris Rock, Dennis Miller (when he was still young and actually funny), and many more. Through the "young comedians" specials it held throughout the '70s and '80s, and the half-hour One Night Stand series it's run periodically throughout the years, HBO's given early national exposure to Jerry Seinfeld, Richard Lewis, Janeane Garofalo, Damon Wayans, Joy Behar and countless others. You can't really discount the importance HBO has held within the comedy industry.
If you want to a quick refresher of HBO's comedy legacy, go log in to HBO Go or HBO Now, where you can currently find over 130 entries under its comedy section. Not all of them are stand-up, but most are, and it represents a solid cross-section of the work HBO has brought us over the last 40 plus years. A lot of classic specials are missing—somehow Rock's Bring the Pain isn't on here—but there's still hours worth of great comedy to sort through. If it seems overwhelming, let us help you out and point you to the best of the best.
We had two rules when we made up this list. First off, we'd only include one special per comedian. The three Chris Rock specials currently available through HBO Go and HBO Now could easily all make the top ten, and that just wouldn't be fair. Secondly, we only considered hour-long specials. The One Night Stand episodes and other half-hours will be included in a separate list later on.
So, here we go: these are the best hour-long stand-up specials currently streaming on HBO Go and HBO Now.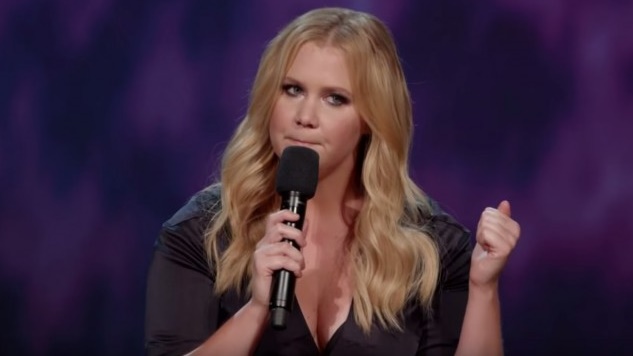 10. Amy Schumer, Live at the Apollo
It's weird that Amy Schumer's first HBO special feels anticlimactic. She's already bigger than stand-up. Instead of announcing her arrival at the top, Live at the Apollo feels like a victory lap. Through it all it feels like she's both playing a character but also being honest, exaggerating her own desires and behavior and talking about them in a matter-of-fact and conspiratorial way that makes her relatable. She's doing what great comedians have done for generations, playing an outsized version of herself while telling stories that may or may not be true but easily feel like they could be. She's not really trying to shock as much as she used to. It makes her feel more honest, and also proves how she's matured as a comedian—she's able to get bigger and better laughs with material that's a little bit subtler than in the past.—GM
---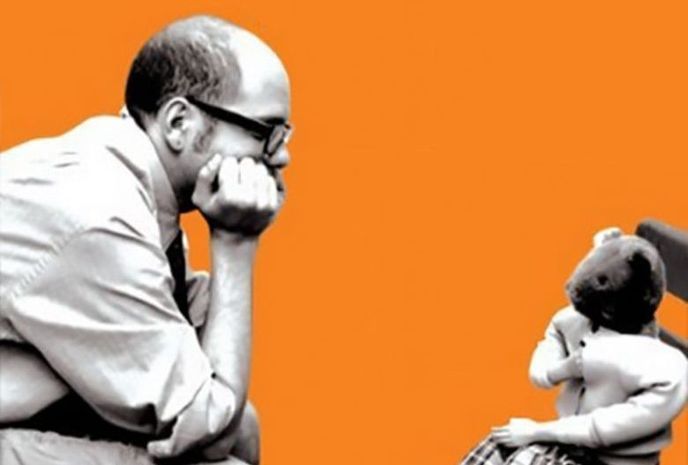 9. David Cross, The Pride is Back
HBO might've canned Mr. Show in 1998, but they weren't ready to completely get out of the David Cross business. The Pride is Back, his first hour-long stand-up special, debuted on HBO in 1999, introducing his stand-up to an audience that knew him best from his sketch comedy and his already burgeoning career as a go-to cameo guy for movies and sitcoms. It's an angry, righteous set, railing against politics, religion and American culture circa 1999. Watching it today you might wonder how he survived the Bush years, when almost everything he complains about here became amplified. It's an intelligent diatribe filled with equal parts truth and anger.—Garrett Martin
---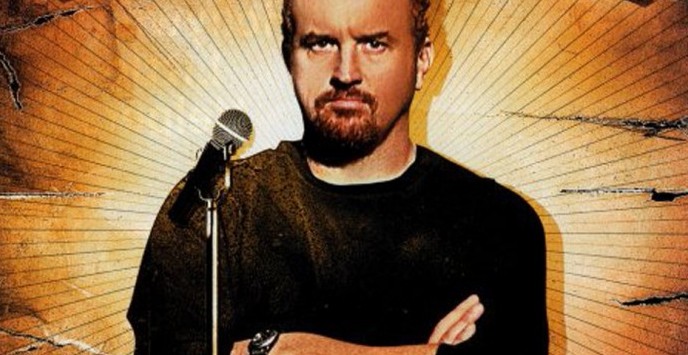 8. Louis C.K., Shameless
C.K. is clearly gaining power and energy in this stand-up special, originally filmed for HBO. It just takes him a while to get there. It's about two-thirds of the way through the hour when he finally gets a fire in his belly, getting mad at the terrible hand job his wife administered to him one afternoon, and dealing with his crazy daughters. Everything leading up to that moment works, but when he finally takes off, he soars.—Robert Ham
---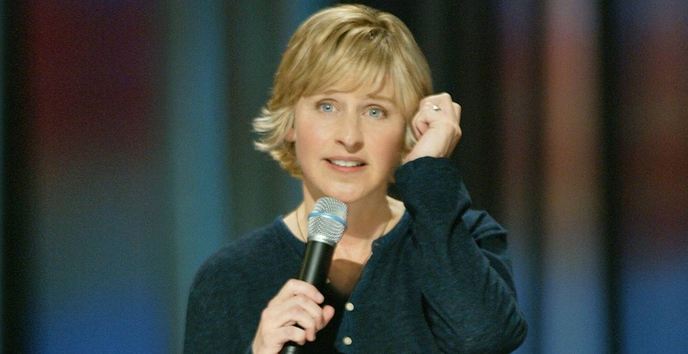 7. Ellen DeGeneres, Here and Now
It might be hard to remember now, but before she was a talk show host, sitcom star or animated tang fish, Ellen DeGeneres was an immensely talented stand-up comic. Recorded more than a decade ago, her 2003 observational comedy special Here and Now can come across as a bit dated today (covered topics: power car windows, Herbal Essences commercials, automatic flush toilets), but any weakness there is more than made up for by DeGeneres' masterful delivery and infectious geniality. Add to that perfect timing and a surprisingly dry wit and Degeneres' special becomes an object lesson in the power of craft—although most viewers will probably be too busy laughing to notice.—Hudson Hongo
---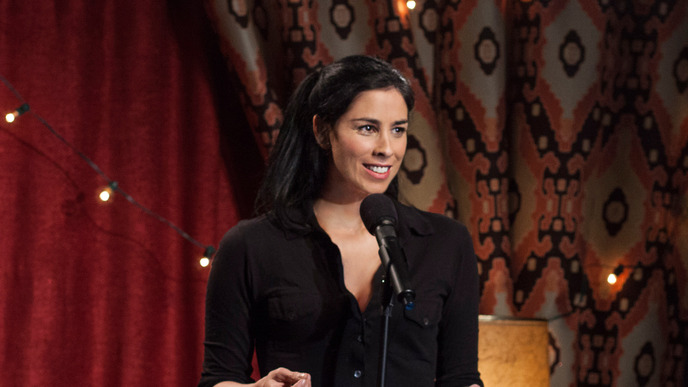 6. Sarah Silverman, We Are Miracles
Sarah Silverman thrives not only on the reassuring discomfort of her audience, but on the old modes of comedy. She excels at the set up ("Don't forget, God can see you masturbating"). She nails the out-of-nowhere punchline ("But don't stop! He's almost there"). And she seems to punctuate each joke with some dark aside ("I'm just kidding. There's no God"). Her timing is impeccable as well—almost musical in fact, as though she were a jazz soloist. Even when a bit flops (confusing Kanye for Obama), she projects such a warm, mischievous magnetism as she makes her audience squirm.—Stephen Deusner
---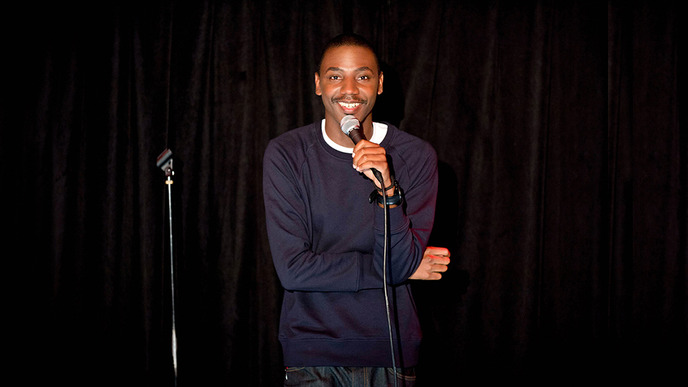 5. Jerrod Carmichael, Love at the Store
Jerrod Carmichael's first hour long special reveals a young man who's almost too comfortable discussing uncomfortable truths. The then-26-year-old calmly and assuredly points out the self-interest and hypocrisy we all try to hide or ignore with the laidback confidence of a "cool" high school teacher. Because of that delivery it never feels like he's trying to shock, no matter how shocking his statements might read. Love at the Store is better than his more recent HBO special, 2017's 8, where he comes off as a little too self-obsessed and uncaring.—Garrett Martin
---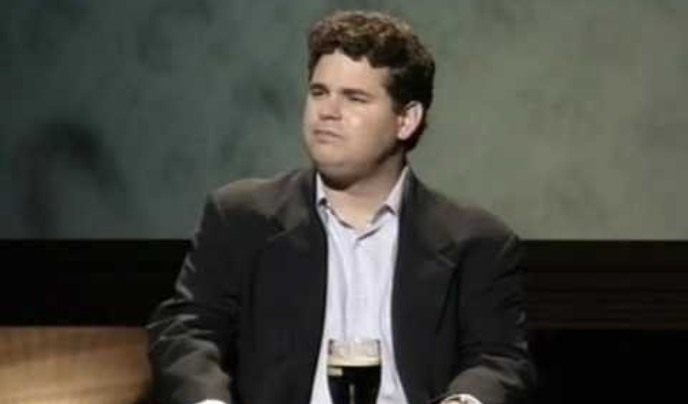 4. Paul F. Tompkins, Driven to Drink
Paul F. Tompkins is virtually unrecognizable in this weird, wonderful 1998 half hour. The stage is small and intimate, the lighting warm and dim. To the edge of the set is a bar, complete with bartender, to which Tompkins periodically retires for a top-off and a brief conversation. He was only 30 years old in 1998, yet he performs with a chipper sagacity well beyond his years. His stories, always rooted in the titular theme of drinking, are deeply personal and often not funny at all—until, of course, the moment they become very funny. Though it's almost two decades old, Driven to Drink feels as fresh as any recent Netflix debut. And the moral Tompkins reiterates several times throughout it, of course, is timeless: Always eat before you drink.—Seth Simons
---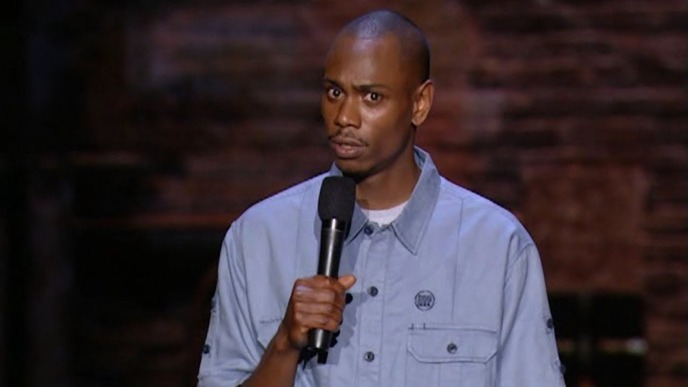 3. Dave Chappelle, Killin' Them Softly
Chappelle essentially confirms his future success with Killin' Them Softly, where he's refined his storytelling to perfection. The first half of his breakthrough special is the best stretch of comedy Chappelle has possibly ever done. Whether he's telling stories about talking to the cops while high, or babies selling weed on the corner, Chappelle always follows up every joke with equally great buttons, the tiniest additions that push the jokes into pure genius. Every time Chappelle says "let's sprinkle some crack on him," he's building his joke to a breaking point, improving the line exponentially every single time he drops it. As with his discussions of his future popularity, it's almost as if Chappelle can see into the near future with his stand-up.—Ross Bonaime
---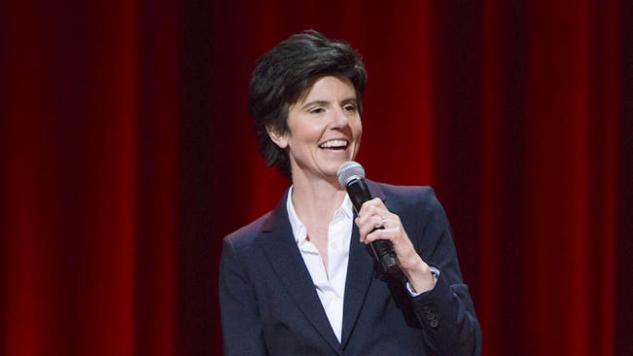 2. Tig Notaro, Boyish Girl Interrupted
About two-thirds of the way through Tig Notaro's first HBO comedy special, the 44-year-old stand-up removes her shirt to let the Boston audience see her mastectomy scars and completely flat chest, and then performs the rest of her set without commenting on it. It feels here like another great bit of conceptual stage work on the comic's part. It is, like her insistence that she get a standing ovation at the end, a commentary on the nature of these kinds of standup performances. As great as they can be, standup shows can get routine because audiences are now trained to know what to expect. The truly outstanding comics are the ones that mess with the formula. Notaro dares to address this huge thing head on and dares to mine it for laughs.
That's been the magic of Notaro's standup work for her whole career, though. And why her current success feels so justified and so worthwhile. She's been in the trenches for so long, it's about time the world took notice of her flat, halting delivery and unique view of the world around her. It's the kind of voice that can take what would be a plain anecdote like she and her friend trying to chase down a Santa impersonator and turn it into an ROTFL moment. It's also the voice that elevates an already great story about bombing hard in Las Vegas with an ice cream moustache on her face to the level of breathless hilarity. Shirt on or shirt off, Notaro is still going to remain one of the best stand-up comics around.—Robert Ham
---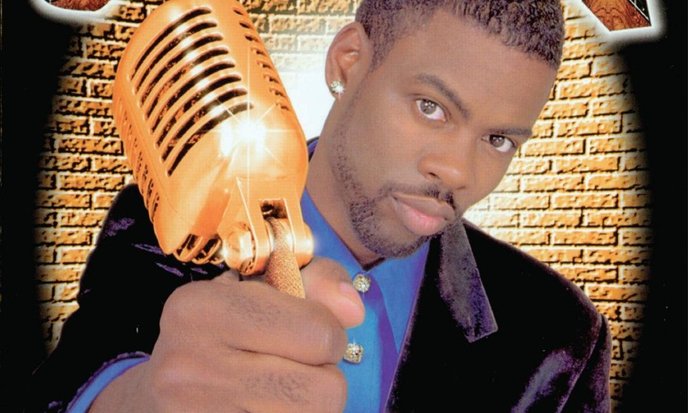 1. Chris Rock, Bigger & Blacker
Rock's breakthrough special Bring the Pain also debuted on HBO, but isn't currently on HBO Go. The follow-up, 1999's Bigger & Blacker, is, and although it's not the revelation that Bring the Pain was, it's still a classic hour that features some of Rock's best-known material. It's very obviously from 1999, with all the Clinton jokes and "Livin' la Vida Loca" references that entails, but the jokes about racist cops, Columbine and how gun control should be replaced by bullet control are sadly as relevant today as they've ever been. As the original home of his bits on Robotussin, the confidence of overweight black women, and how "a man is basically as faithful as his options," there's a good chance this is the special you think of when you think of Rock's stand-up.—Garrett Martin