Rick and Morty's Justin Roiland Charged with Two Felonies after Domestic Abuse Incident
Photo courtesy of Getty Images
Comedy
News
Justin Roiland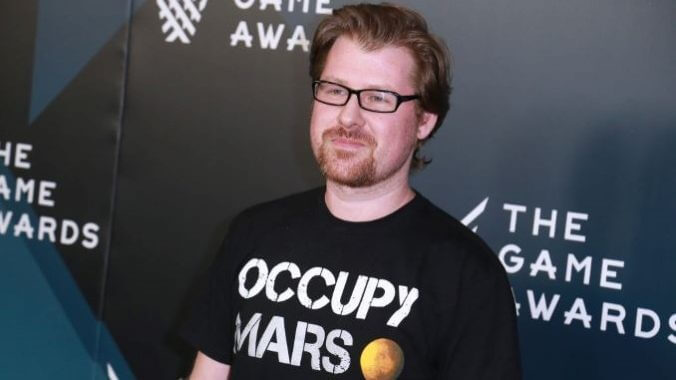 Justin Roiland, the co-creator and star of TV shows Rick and Morty and Solar Opposites, and the creator and voice of the recent videogame High on Life, is facing two felony charges related to domestic abuse, Kat Tenbarge and Tyler Kingkade of NBC News reported today. Roiland was arrested in August, 2020, and arraigned in October of that year for an incident that allegedly occurred in January, 2020. He's been charged in Orange County, Calif., with a count of false imprisonment by menace, violence, fraud and/or deceit, and a count of domestic battery with corporal injury, and appeared at a pre-trial hearing in Orange County earlier today. He could potentially face up to seven years in prison if found guilty of both charges.
Roiland's anonymous accuser was apparently somebody he was dating when the incident occurred in January, 2020. Roiland pleaded not guilty in October of that year, and since then has been bound by a protective order against contacting or getting within 100 feet of the accuser.
Roiland's 2020 arrest, which wasn't public knowledge until today, hasn't yet impacted his career. Solar Opposites has been renewed by Hulu for at least five seasons since his arrest, whereas two seasons of Rick and Morty have aired on Adult Swim since the arrest as part of a long-term renewal signed in 2018. High on Life, meanwhile, topped the sales charts on the digital game storefront Steam after its release this past December. And Koala Man, a new animated show featuring Roiland in a minor role, premiered earlier this week.
Rick and Morty, of course, is one of the most popular TV shows of the last decade. Created by Roiland and Community creator Dan Harmon, Rick and Morty's popularity rests heavily on Roiland's distinctive style of voice acting, which sounds more conversational and improvisational than most cartoons. He's brought that exact same style to his roles in Solar Opposites, High on Life, and guest appearances in several other animated series, even though he basically just does one voice (even when he's doing two voices in the same show, it's basically the same voice). Adult Swim has yet to make a statement about Roiland, his felony charges and how this situation might impact the future of Rick and Morty, which honestly might be the only show that hasn't been cancelled over there since Discovery took over.
If you're a victim of domestic abuse and are looking for help, contact the National Domestic Violence hotline at 800-799-7233.