This is the second time Kevin Hart has hosted SNL in just under two calendar years. It'd be no surprise if the show keeps asking him back, and not just because he's the biggest stand-up in the world right now, and a bona fide movie star. In the context of SNL, what's most important is that Hart's a great, enthusiastic host. Saturday's episode reinforced the impression he made when he first hosted back in March, 2013, where he first showed that his dynamic energy is a perfect fit for this show. This week he also proved that he can keep the ship afloat when things go wrong, like when the crucial TV prop failed in the night's first post-monologue skit. In fact, he was so good he tops our list of the best things about this week's episode.
1. Kevin Hart
Kevin Hart did a great, rapid-fire monologue pulled from his act that showed his strengths as a stand-up. The band especially loved it, even if Hart was clearing sprinting through the material to fit it into the monologue slot. Next he almost single-handedly salvaged the Why'd You Post That? sketch, and continually elevated material with his commitment and electricity. He even pulled off a James Brown that didn't make me think of Eddie Murphy. Some hosts dominate this show, injecting their own energy into every bit and reshaping it into their own image. Hart is almost at that level.
2. Bushwick, Brooklyn 2015
Jokes about Brooklyn's hipsterfication were old well before Girls hit the air. SNL's video succeeds by focusing on how gentrification impacts the longstanding population, and then tossing in a couple of surprising twists. Hart, Kenan Thompson and Jay Pharoah's facial expressions were priceless throughout, and the dark ending provided just the right about of edge.
3. Sia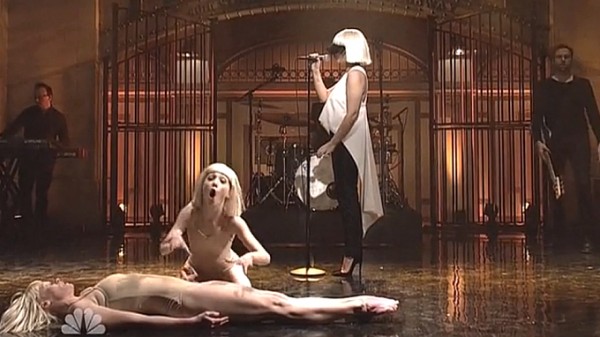 Sia can sing, and her minimalist stage presence (standing stock still in profile with blindfold on) is more powerful than typical pop star choreography. The young interpretive dancer returned with a grown doppelganger to provide whatever visual flair might have been needed. The mime might have been unnecessary, but that stripped down piano arrangement of "Chandelier" was gorgeous.
4. James Brown sketch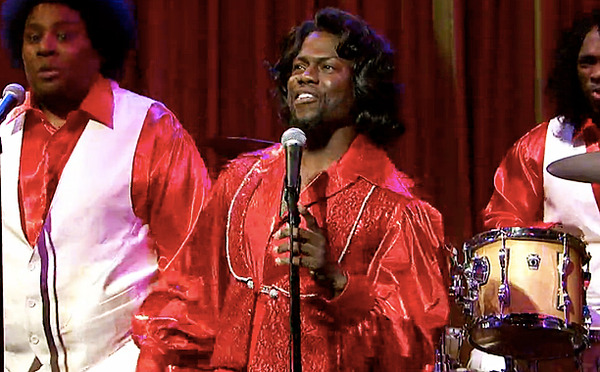 Again, between Murphy's old James Brown Celebrity Hot Tub Party sketch and Thompson's What Up With That, this bit seemed destined to feel unoriginal. Hart won us over with his enthusiasm, though, and the sketch delivered the sort of low-key absurdity that's been SNL's greatest strength the last few years. Brown's call-and-response and super long songs might seem like a weird target in 2015, almost ten years after he died and decades after his greatest success, but his music remains culturally relevant and that lack of timeliness added to the surreal atmosphere of the sketch.
5. Kenan Thompson in a Hip-Hop Weekend at Bernie's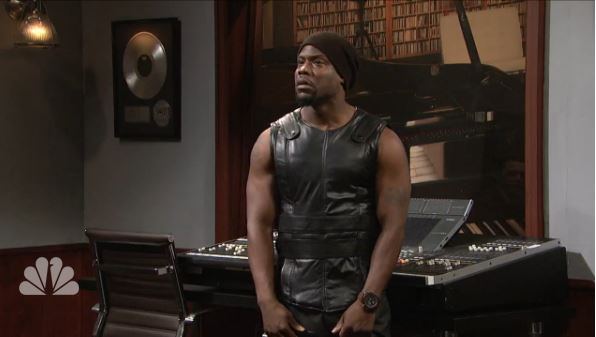 The final sketch of the night saw Hart as a rapper who reveals all of his friends' secrets in his new single. It wasn't particular smart or funny, but it did have one of the five best moments of the episode, when Hart rapped about two of his friends killing a third and then trying to make him seem alive like they were in Weekend at Bernie's. Cue Leslie Jones and Jay Pharoah frantically moving the arms of a ball cap and sunglasses wearing Thompson to make him seem alive. The joke landed because it wasn't telegraphed at all and because all four actors involved pulled it off so well.