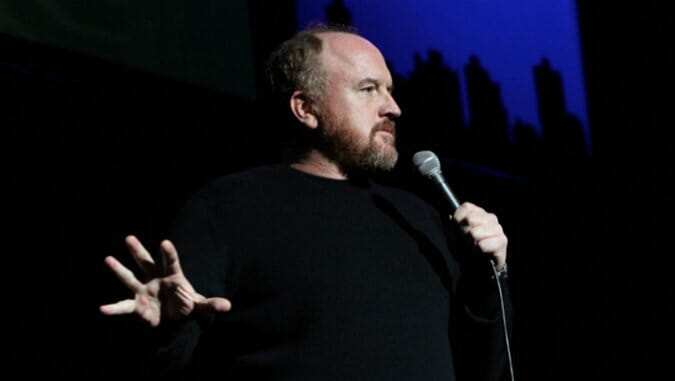 The bad news is that Louis C.K. is taking an extended hiatus from his acclaimed FX comedy series, Louie. The good news is that the rotund, red-headed funnyman took his talents to Madison Square Garden, and now you can enjoy the results at a price you set yourself.
Live at Madison Square Garden is C.K.'s new stand-up album, available now on the comedian's website. C.K. pulled a Radiohead with this release, allowing fans to pay as little as $1 (or as much as $85) for a digital copy of the album. C.K. himself lays out all the info below:
Hi. This is a comedy album. [Editor's note: we're sold.] It's the audio from my last of 3 shows that I performed at Madison Square Garden early this year. Some of the material is in the Comedy Store Special. Some of it isn't. But it's also a fun show on its own. BUT since it's repeated material, I'm giving you the option to set your price anywhere from 1 dollar to 85. The default is $5. I hope you like it.
On his website, C.K. explains that he went with the pay-what-you-want model out of uncertainty: "I didn't know what to charge for this because a lot of the material was on my Comedy Store special and it was hard to get good sound because comedy is intimate and MSG is large, so there's a lot of sound slapping around everywhere though the sound engineer and the mixer did their level best." Seems fair enough. C.K.'s website accepts payment via PayPal, Amazon, Dwolla or BitPay, and the album is downloadable in both MP3 and FLAC file formats. And of course, the price is right.
Buy C.K.'s Live at Madison Square Garden here. Whatever you choose to pay, we bet you'll get your money's worth.