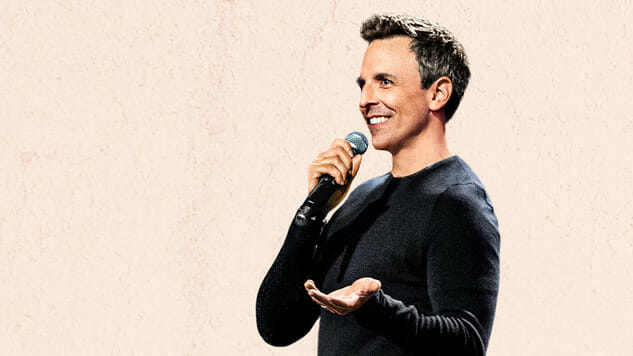 Current Late Night host and former "Weekend Update" anchor Seth Meyers is finally standing up from behind his desk for his Netflix comedy special debut, Lobby Baby.
Filmed at the Pantages Theater in Minneapolis, the special finds Meyers explaining to his fans how you can love a lobby baby as much as a hospital baby … in time. He touches upon family, fatherhood and why you should never take your girlfriend to Paris for her birthday.
Lobby Baby will be available for streaming on Netflix on Nov. 5, but in the meantime, watch Meyers introduce his all-new action figure (accessories sold separately).