In a late 2014 interview with Salon, comedy deity Bob Odenkirk shared his candid perspective on the genre he famously evolved, sketch humor. The Mr. Show co-creator asserted, "sketch comedy is having a heyday, which of course is wonderful. But also will end." Between the new programming on Comedy Central, IFC, Adult Swim, truTV and the countless platforms on the internet, the sketch saturation is becoming increasingly likely to not-so spontaneously combust.
Too many cooks in the kitchen spoil the broth, as television history reminds us. A parallel problem arose in what seems like the most buzzworthy decade to reference nowadays, the 1990s. Although this era includes a lot of shows that were easily forgotten (The Jenny McCarthy Show, for example), many critical and cult classics were born in the movement.
Let's focus on ten of those. And don't be surprised if Mr. Odenkirk's name is dropped a few more times.
10. All That
Nickelodeon: 1994-2005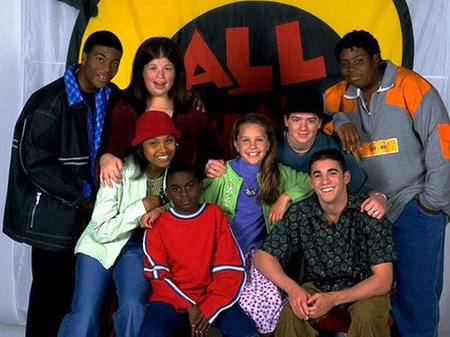 Let's first address your questioning this list's credibility by starting off with a Nickelodeon program. Foremost, it's number 10, so relax. Second, Chappelle's show co-creator Neal Brennan and SNL's Taran Killam were both writers. Lastly, TLC performed the original theme song. How's that for justification?
Notable cast members include Kenan Thompson, Kel Mitchell, Amanda Bynes and Nick Cannon. The show could have been called SNL For Kids, in that it had a musical guest, reoccurring characters, and a celebrated sketch that was turned into a movie, Good Burger.
9. Viva Variety
Comedy Central: 1997-99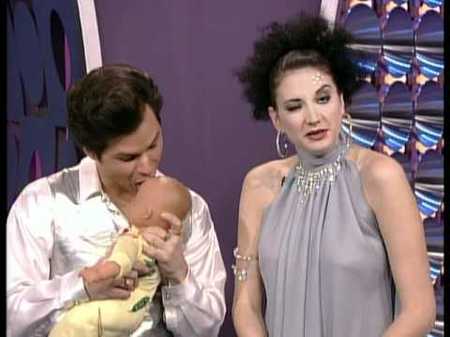 After MTV's The State (a show that will be touched on later) concluded, each cast member went off on their own creative ventures. As for Ben Garant, Thomas Lennon, and Michael Ian Black, they went on to create Viva Variety for a young network still trying to find its voice, Comedy Central. Variety was a satire of European variety shows that starred Lennon, Black and the delightful Kerri Kenney-Silver. Unfortunately, if you're looking to cop this on DVD or watch anywhere at all, good luck. The show is not available for purchase.
8. Exit 57
Comedy Central: 1995-96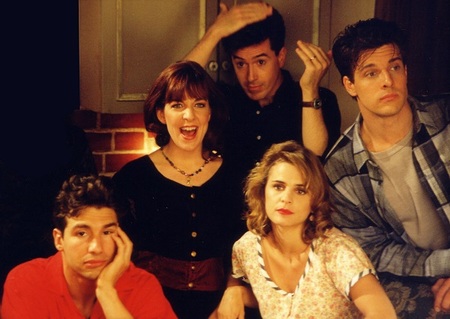 Nearly 20 years before the announcement that Stephen Colbert was heading to 53rd and Broadway to take over Late Show, he starred in a low budget sketch show on Comedy Central called Exit 57. His Second City contemporaries and future Strangers with Candy collaborators Amy Sedaris and Paul Dinello also starred. The show took place in the fictitious suburbia Quad Cities, which was Exit 57 off the highway. In the vein of Strangers, the show's sketches were peculiar and warped. One last awesome tidbit about the show was that Amy's brother David Sedaris was a contributing writer. He hasn't written for television since.
7. Upright Citizens Brigade
Comedy Central: 1998-2000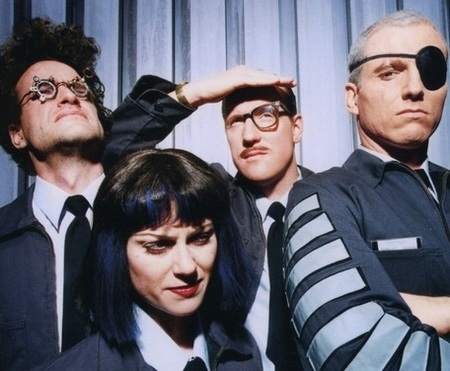 This was the show that kick-started the careers of Amy Poehler, Ian Roberts, Matt Besser and Matt Walsh. It also led to the opening of the renowned improvisation theatre of the same name. The show's intro was voiced by the foursome's mentor and one of the founders of improv as we know it, Del Close. UCB's narrative followed an underground organization that used their boundless resources to create bedlam for civilians. The situations created led to some supreme sketch comedy. Check out "Earthquake Chair" and "Unabomber"/a>.
6. The Dana Carvey Show
ABC: 1996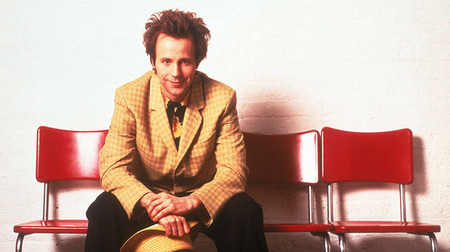 Considering how many modern luminaries were attached to The Dana Carvey Show, it's hard to believe that only seven episodes of this show aired. Carvey, who was fresh off of his stint at SNL, was the show's host. The cast included Stephen Colbert, Steve Carell and Robert Smigel, and the head writer was none other than the young and red-mopped Louis C.K.
Oh wait, a show with C.K. at the writer's helm didn't pan out for a primetime ABC slot following Home Improvement? Go figure. The first episode opened with Dana Carvey playing President Bill Clinton, who went on to feed a baby doll, puppies and a kitten with the milk from his several prosthetic nipples. In summation, Clinton with tits didn't work after Tim Taylor's Tool Time.
5. In Living Color
Fox: 1990-94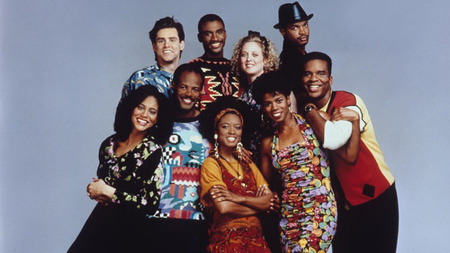 With five Wayans, Jamie Foxx and Jim Carrey (credited as James Carrey), In Living Color had a lucrative run on Fox. The show became known for its mastering of parody, famously mocking Vanilla Ice, The Arsenio Hall Show and more. Creating content that was controversial, racial and political helped the show garner a loyal audience. This unabashed writing led to a censorship feud with Fox after the third season that led to creator and host Keenan Ivory Wayans leaving the show.
4. The Ben Stiller Show
Fox: 1992-93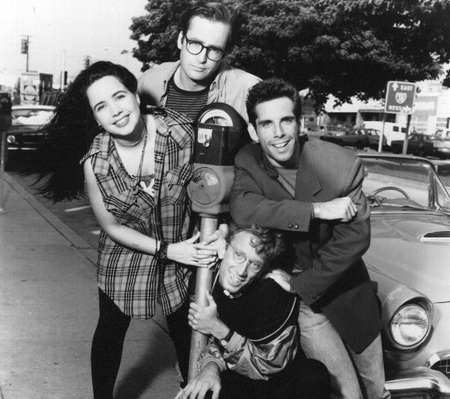 Following an abrupt ending to his four-episode run on SNL, Ben Stiller was granted his own show on MTV. This original version of The Ben Stiller Show was cancelled after one season, but soon led to the development of a show with the same name on Fox, which he co-created with Judd Apatow. Just like The Dana Carvey Show, the people involved in this gem are nearly all comedy juggernauts today. The starring cast was Stiller, Andy Dick, Janeane Garofalo and Bob Odenkirk. The writers include Apatow, David Cross, Dino Stamatopoulos (Starburns from Community) and Robert Cohen. Sadly, the show's run was equivalent to the stint on MTV, one season.
3. Kids In The Hall
CBC, CBS, HBO: 1988-95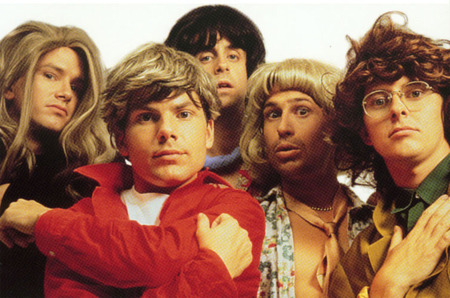 Before becoming an HBO series, The Kids in the Hall started out as a Canadian comedy troupe. As he still does to this day (even if we don't always like to admit it), papa Lorne Michaels discovered the new talent, and aided them in the conception of their television show. The show was known for a deep roster of regular characters that skewered all aspects of modern society. The five cast members all had distinct personalities and performance styles, but shared a commitment to dressing in drag when needed, and have all gone on to do great work elsewhere. Their comedy was equal parts surreal and observational, and they fixated on everyday anxieties like this sketch, "Things To Do".
2. The State
MTV: 1993-95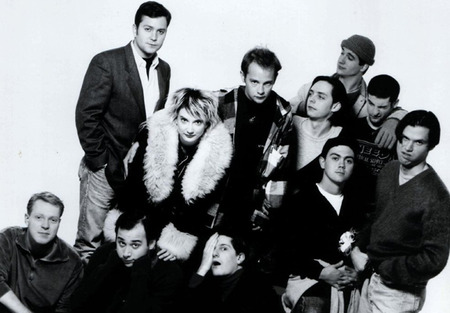 MTV was at the mainstream pinnacle of hip in the mid-'90s and the network had these 11 people to thank for that status. This was a situation of giving the kids the keys to car, and then that car was returned with some of the most memorable comedy sketches of the decade. The four-season run of The State was marked by dozens of classic characters and sketches, like Michael Showalter's "Doug" and Ken Marino's "Louie" (a guy who wanted to dip his balls in everything). The show's trademark was that the sketches bled into each other.
Often a sketch would use an element of the previous one but use it in a different context. Listing everyone involved in this series would be too longwinded, so let's just say to tune into the new Wet Hot American Summer Netflix series because over half of them are in that.
1. Mr. Show
HBO: 1995-98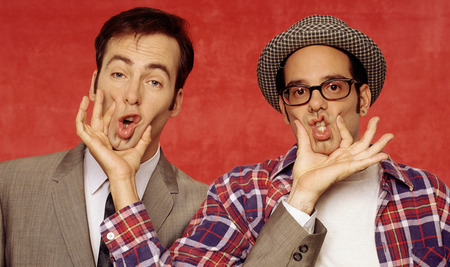 Bob Odenkirk (third time his name has come up) and David Cross co-created HBO's Mr. Show with Bob and David after they worked together on the aforementioned The Ben Stiller Show. The Emmy nominated show is one of the most prominent inspirations for modern sketch. More so than all of the shows above, the show was not afraid to satirize or challenge anything (it also helps that it was on HBO). Prominent contributors included Brian Posehn, Scott Aukerman, Paul F. Tompkins, Jack Black, Jerry Minor, Mary Lynn Rajskub and Sarah Silverman. Even SpongeBob was involved, as his voice actor, Tom Kenny, was one of the main cast members. Numerous modern sketch shows credit the series for inspiration, Portlandia and Inside Amy Schumer being a pair of them.
Luckily, we may not have to wait too much longer for more Mr. Show content. On New Year's Eve 2014, Tompkins tweeted "Maybe something new coming from the Mr. Show gang in the New Year?" and posted a picture of the crew at what looks like a writer's meeting. A few days later David Cross launched a Kickstarter that had a background role in a Mr. Show project to be taped this spring as a reward. To get excited, check out their sketch about the pop group "The Fad 3".
Bryan Wallace is a media professional and freelance writer from Greenpoint, Brooklyn. He has started reading thousands of books and has finished about 75.