Exclusive: Ann Nocenti & Flavia Biondi Transport Readers to Ruby Falls
The Latest Berger Books Comic Launches in October 2019, With Colorist Lee Loughridge Rounding Out the Team
Art by Flavia Biondi & Lee Loughridge
Comics
News
Berger Books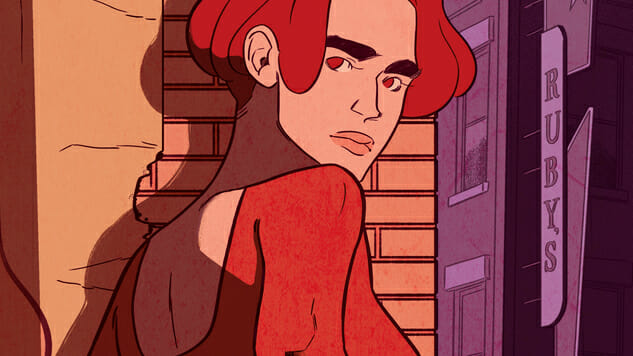 Renowned writer Ann Nocenti is already one of the most exciting names on the Berger Books roster thanks to The Seeds with artist David Aja, and soon the former Daredevil scribe will be doubling her work with editor Karen Berger's Dark Horse Comics imprint. Today, Paste is thrilled to exclusively reveal Ruby Falls, Nocenti's new series illustrated by Italian talent Flavia Biondi (artist of La Generazione, making her American comics debut) and acclaimed colorist Lee Loughridge.
Launching this fall, Ruby Falls is "a neo-noir tale of love, memory and murder mysteriously woven through three generations of women, and hinging on their individual, intertwined fights for freedom." Slated as a four-issue mini-series, Ruby Falls joins titles like Invisible Kingdom, She Could Fly, LaGuardia and Olivia Twist under Berger's purview at the publisher. The modern, feminist-tinged mystery of Ruby Falls kicks off October 2nd, 2019, and Paste readers can check out an official synopsis below, along with Biondi and Loughridge's first cover. For more on Ruby Falls and the rest of the Berger Books line-up, stay tuned to Paste.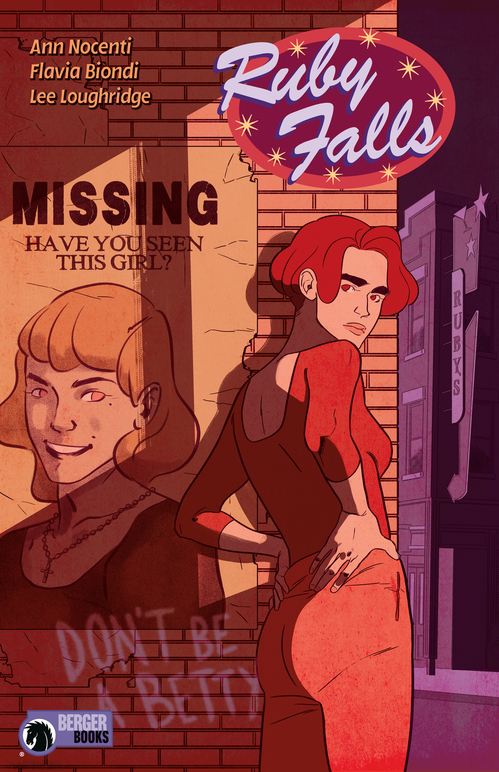 Ruby Falls #1 Cover Art by Flavia Biondi & Lee Loughridge
Ruby Falls #1
Writer: Ann Nocenti
Artist: Flavia Biondi
Colorist: Lee Loughridge
Publisher: Berger Books/ Dark Horse Comics
Release Date: October 2, 2019
Ruby Falls is a sleepy town. But sleep brings nightmares, and 20-something Lana is about to wake up in the middle of her hometown's biggest secret: the "disappearance" of Betty Gallagher, who was infamous for her progressive ways during the mobster-ruled heyday of this old mining town. The dim details of this cold-case murder are trapped in the mind of Lana's grandmother Clara, who suffers from dementia. When Clara starts to share these deeply buried, violent memories with her, Lana is hooked. She becomes obsessed with cracking the case, even if it means snapping the minds of everyone involved, splintering the peaceful town—and putting herself in grave danger.