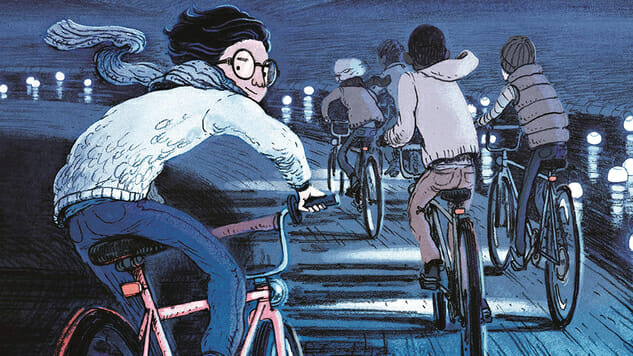 From Stand By Me to Paper Girls, the image of suburban teens out on a group bike ride is a highly mythologized piece of American iconography. For This Was Out Pact cartoonist Ryan Andrews, though, the inspiration for his central journey owes as much to a nearly century-old Japanese novel as it does to any Western influences, as he explains below.
Published this month by First Second, one of the premiere homes for thoughtful, boundary-pushing middle-grade and Young Adult graphic novels, This Was Our Pact follows Ben and his classmates as they race after paper lanterns released during a town festival. Legend has it that once the lanterns drift out of sight, they soar off to the Milky Way and turn into stars. The two rules of the titular pact: no one turns for home and no one looks back. Of course, these rules are almost immediately broken, especially as Ben's small town begins to magically shift around the riders.
Paste is delighted to host an excerpt of This Was Our Pact, along with a statement from Andrews explaining its origins. This Was Our Pact is available now.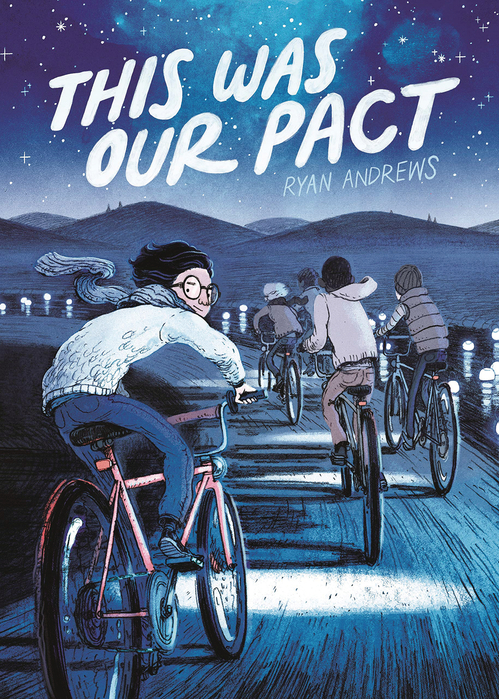 This Was Our Pact Cover Art by Ryan Andrews
This Was Our Pact Cartoonist Ryan Andrews:
Our group of friends made their pact to follow the lanterns down the river, and have set off on the journey of a lifetime. But now that they're on their way, the reality of the situation sinks in, and one by one they flee for the familiar comforts of home. Will any of them be willing to go all the way?
My biggest influence for This Was Our Pact came from a story I've loved since I was a child. It's an early 20th-century Japanese novel called The Night on the Galactic Railroad, which was then made into an anime with an all-cat cast in the '80s (I highly recommend it!). It's about two boys riding a train around the galaxy, stopping at various constellations, and having an adventure through the cosmos. This Was Our Pact actually began its life as an adaptation of that story, but over time it morphed into what it is today. While I tend to do most of my work on the computer, I wanted to challenge myself (I guess making a 300-page graphic novel wasn't challenging enough?), so the pages were drawn in pencil on watercolor paper, which I then scanned in and applied color to in Photoshop.
This Was Our Pact is a story about friendship and giving people a chance, especially when others won't. It also shows us how different cultures can interpret the same event in their own unique way.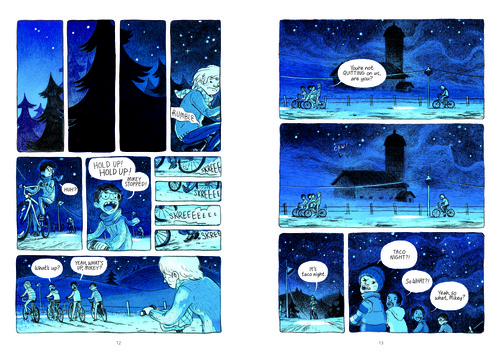 This Was Our Pact Interior Art by Ryan Andrews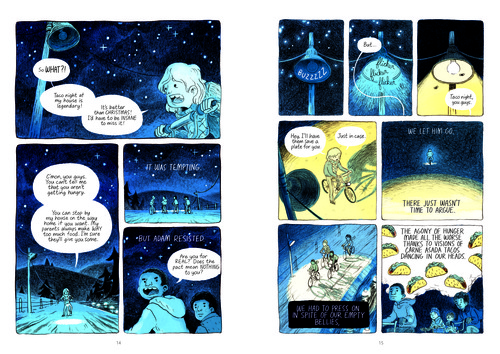 This Was Our Pact Interior Art by Ryan Andrews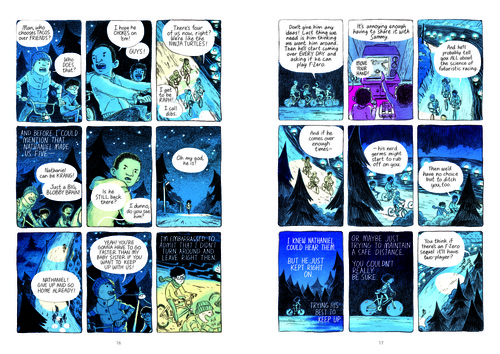 This Was Our Pact Interior Art by Ryan Andrews