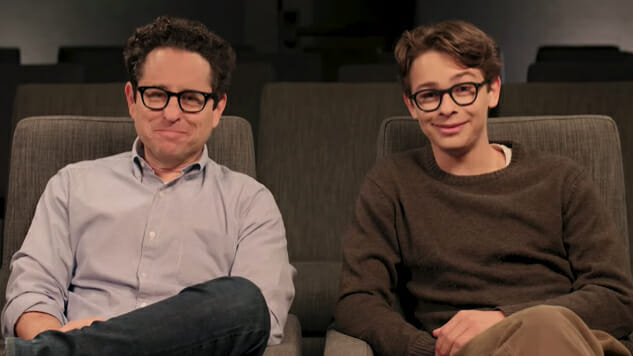 The secret's out: Star Trek and Star Wars director J.J. Abrams is tackling another geek-beloved franchise—Spider-Man. Teaming up with his 20-year-old son Henry, Abrams is penning the latest Spider-Man installment and unveiling a brand-new villain to take on the Marvel hero. The comic series is due for publication in September.
Simply dubbed Spider-Man, the five-part series will introduce us to Cadaverous, a new villain designed by interior artist Sara Pichelli, who co-created the Miles Morales version of Spider-Man. Joining Pichelli will be colorist Dave Stewart and cover artist Olivier Coipel.
"There's a crazy new villain named Cadaverous that we can't wait for you to meet," Abrams said in the project's video announcement.
The secret's out! This September, @jjabrams and Henry Abrams team up with artist @sara_pichelli for a #SpiderMan miniseries featuring a deadly new villain: https://t.co/kFXztvCosC#MarvelComicspic.twitter.com/m5Drg3rrq9

— Marvel Entertainment (@Marvel) June 20, 2019
Mary Jane Watson and other iconic characters are also set to appear in the series.
Marvel fans have been going wild on Twitter since late Sunday night when Marvel's Twitter account posted a cryptic teaser image with the number "4" scrawled in spiderwebs, along with the simple hashtag #MarvelComics.
#MarvelComicspic.twitter.com/tqeAGUaEVl

— Marvel Entertainment (@Marvel) June 16, 2019
The tweet ignited a blaze of speculation, as some speculated that a comic adaptation of Sam Raimi's Spider-Man 4 script was out of pre-production purgatory, while others hypothesized about a Spider-Man and Fantastic Four crossover.
Then, the countdown reached "1" Wednesday night, and today, the truth has been revealed as a new Spider-Man comic with a new villain.
Abrams, the director of Star Wars: The Force Awakens, also has his hands full with other projects, with his second Star Wars installment The Rise of Skywalker now in post-production before its December release.
The man must be exhausted, but for now, the elder Abrams seems thrilled to add "comic book author" to his resume that spans director, writer and producer—and of course, to be working with his son.
"Very excited to be doing this and especially to be doing this with this gentleman," Abrams said in the announcement video, pointing proudly at his son, fresh-faced, visibly nervous and wearing the same nerdy-chic glasses as his father (like father, like son).
After all, according to a New York Times interview, Abrams has been sitting on the idea for a Spider-Man installment since he was approached by Marvel editor Nick Lowe a decade ago. But as his ideas developed through conversations with his son, things finally clicked.
"It's just so exciting," the younger Abrams said. "I can't believe it's happening."
See the Spider-Man #1 cover below.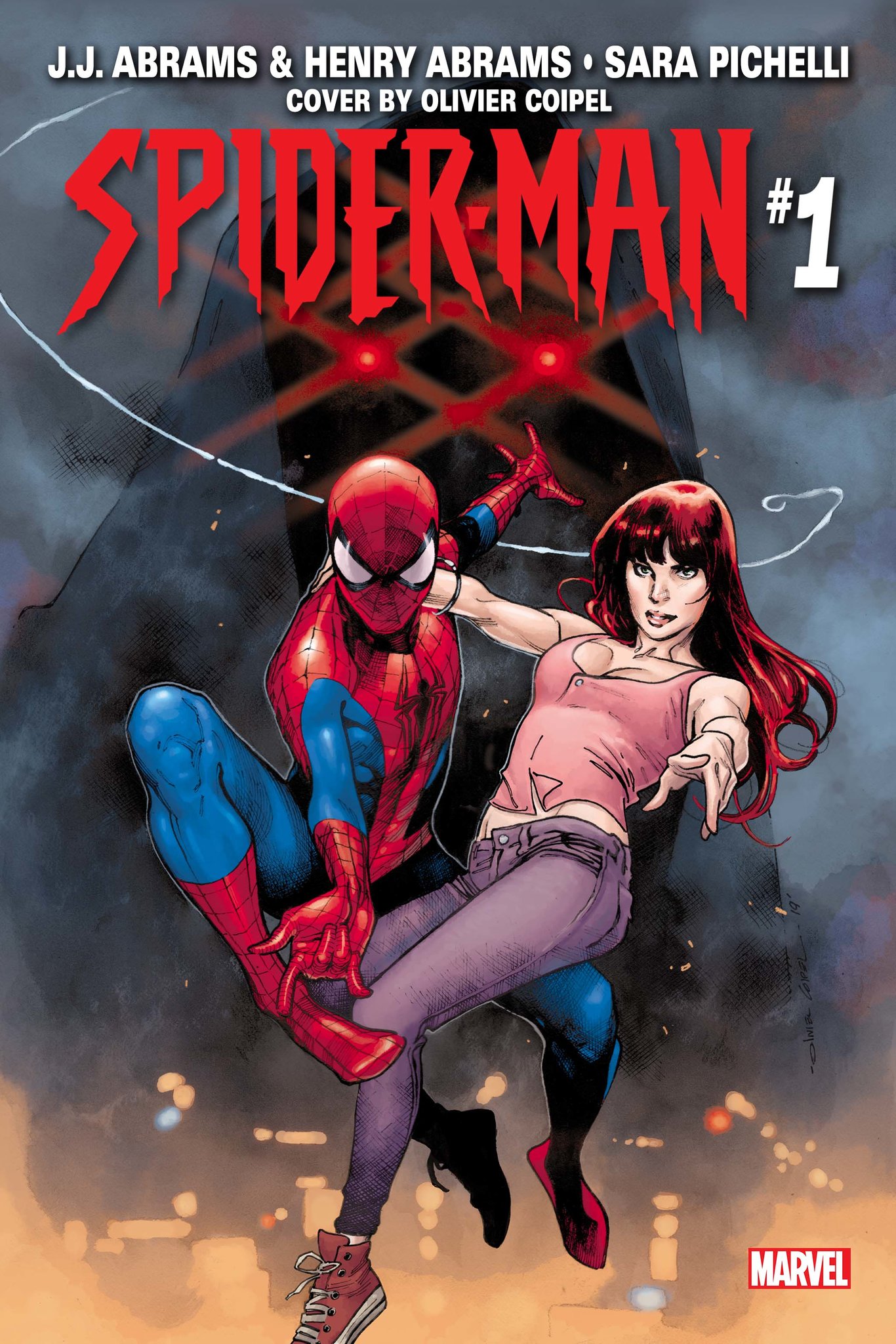 Spider-Man #1 Cover Art by Olivier Coipel