R.L. Stine is Writing a Man-Thing Miniseries for Marvel
Images via Marvel / Cover Art by Tyler Crook, Interior Art by German Peralta
Comics
News
Marvel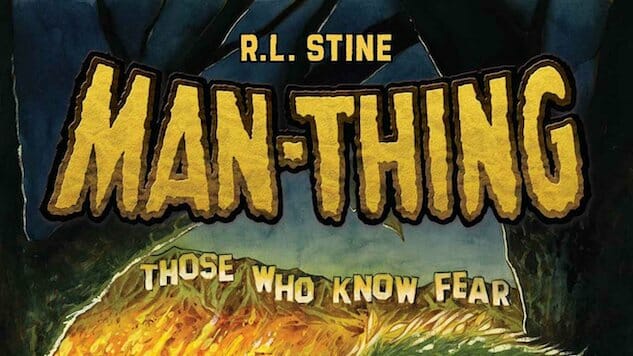 Marvel's swamp monster Man-Thing was last seen in the pages of the now-canceled Howling Commandos of S.H.I.E.L.D. earlier this year, but the iconic monster isn't staying down long. Man-Thing is now getting his own five-part miniseries, and it's going to be written by none other than Goosebumps scribe R.L. Stine.
Stine, who is 73, has never written a comic book before, though he told the New York Times that it's always been a dream of his: "My first ambition was to be a comic book artist. I started doing these little comic books in the fourth grade: 'Super Stooge,' the dumbest hero on earth. I was terrible. I had no choice but to be a writer."
Stine, who actually dropped a hint in October that this news was coming during a Reddit AMA, already has his own swamp monster, but he said for this series he was inspired by classic horror comics like Tales From the Crypt: "They were scary, really gruesome, bloody comics and they always had a twist ending. I think they've been a major influence in everything I've done since."
But true to Stine's style, the series won't be all horror. "I'm going to do a lot of action and a lot of great violence and make it creepy, but I'm going to make it funny at the same time," he said. "It's what I try to do in my books."
Based on the short plot synopsis given, the book definitely sounds comical. Man-Thing will be traveling to Hollywood because he's "wondering why he is not starring in a major motion picture." Stine also said that Man-Thing "can talk and he's very sarcastic," which is a pretty stark break from continuity, where Man-Thing has (almost) always been a silent, stoic character.
Covers for the series will be done by Tyler Crook, best known for the horror comics B.P.R.D. Hell on Earth and Harrow County. Interior artwork will be handled by German Peralta, who's drawing the comic version of Agents of S.H.I.E.L.D., and Daniel Johnson, whose only other Marvel credit was Quake #1.
The first issue of Stine's five-part Man-Thing miniseries will arrive in March. You can see the first issue's cover and three unlettered pages of the comic below.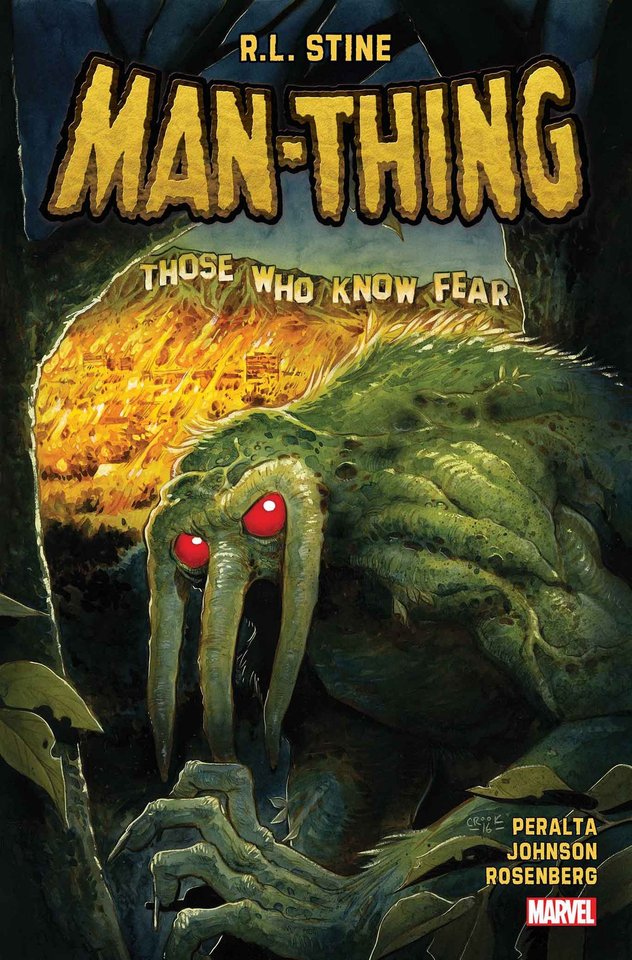 Art by Tyler Crook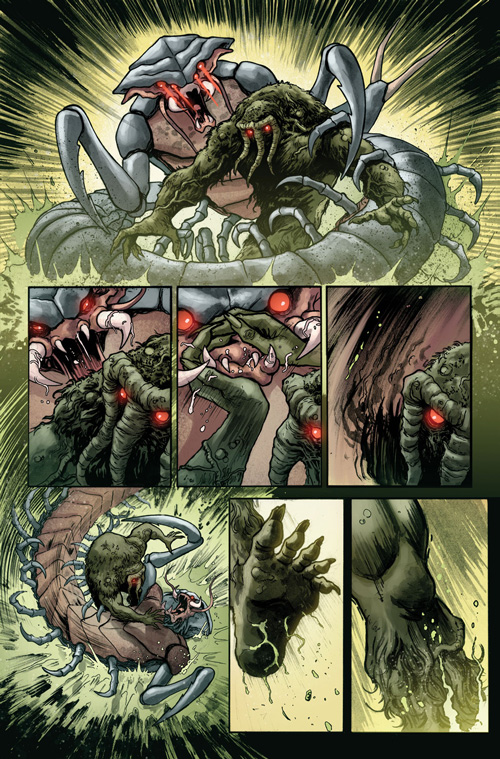 Art by German Peralta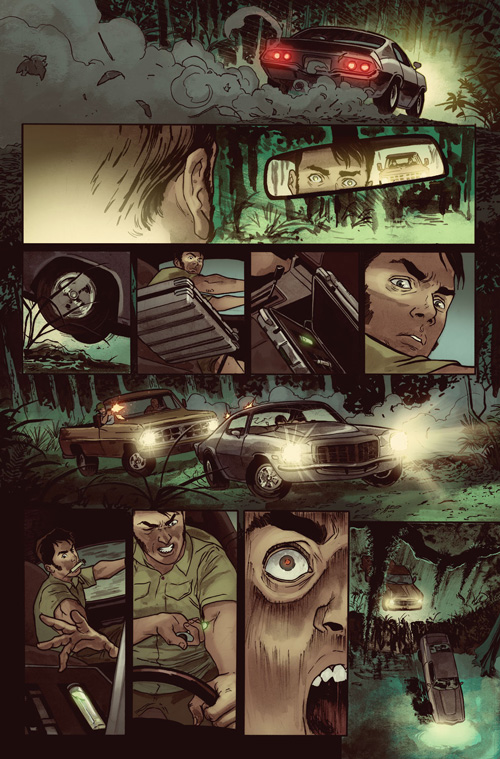 Art by German Peralta
Art by German Peralta