The kitchen is the last place people think to decorate, but why? Between making meals, doing dishes and emptying groceries, we spend so much time in this space. It shouldn't be boring.
While you're experimenting with ingredients to create a masterpiece meal, experiment with décor to turn your kitchen into a place that inspires creativity and sparks conversation.
1. Go Old School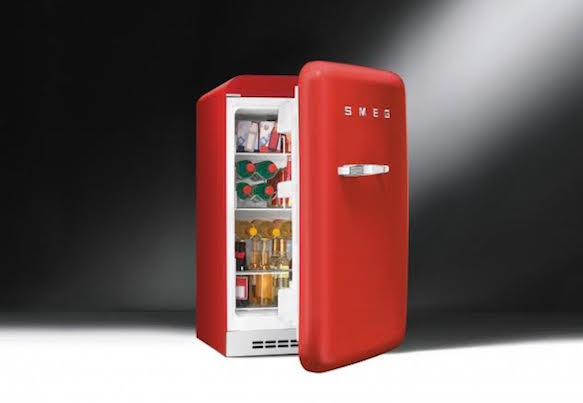 An old-timey appliance will give your kitchen an antique-y feel and garner plenty of attention. Speg's 1950s style fridges will do the trick but if you aren't ready for such a big change, go for one of their toasters that look like they've come right out of a 1950s diner. Feel free to make up whatever story you'd like when people ask if these items have been "passed down" to you through the generations.
2. Add a Pop of Color
Kitchens don't have to be all silver metal and white appliances. Add a pop of color with a bright accessory. This red Magic Chef microwave provides the perfect amount of flash without cluttering the countertop.
3. Make a Display
Between time and money, you've spent a lot in your search for the absolute perfect dishes, why hide them away in cabinets and drawers? Turn your serve ware into art. For starters, try ditching the drawer and put your utensils in this caddy from Pottery Barn and display them on the counter for an artistic approach to dining.
4. Add Some Splash to the Backsplash
When choosing the tile for your backsplash, go bold. Whether you've brought the perfect turquoise tile home from Greece or stumbled upon some fun patterned ones at Michael's, let your inner artist shine through the back of your sink.
5. Mirrors. Everywhere.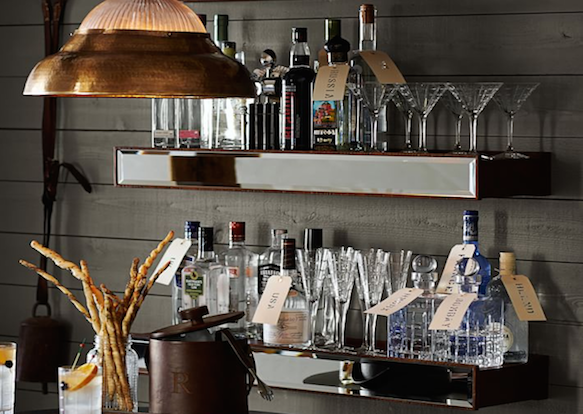 No one ever puts a mirror in the kitchen. But why not? You look good when you cook, enjoy it! Start a trend by adding a unique mirror to the mix. It will make your kitchen look bigger while making you look creative. If you don't have the wall space for a full mirror, go for these mirrored shelves, perfect for holding your spices and checking for food in your teeth.