Josh Graham came into the light by exploring the darkness of humanity. His alchemical, occult-ish visuals earned him full membership into prog-metal fortress Neurosis, though he didn't play a note with the band. He's helped boost the stage presence of luminaries like Madonna and Jay Z, and for the past four years, he's been an integral part of Soundgarden's comeback. His most recent works are the mesmerizing projections for the Seattle group's tour with Nine Inch Nails, adding a level of menace to already-guttural favorites like "Fell on Black Days."
Graham and Garden shredder Kim Thayil forged their mutual appreciation in 2009, ultimately bringing the visual artist to the role of Creative Director.
"I think it was at the end of 2009, (Thayil) came and he saw my band play in Seattle," Graham recalls of that fateful night the legendary guitarist experienced Graham's passion project, a Storm of Light. "And I had done the artwork for my band and also the band that we were opening for. I did both of the CD packages, and he took them home. And I guess, unbeknownst to any of us, Soundgarden had just gotten back together or were talking about it. And in early 2010 is when I got a call from their manager asking if I would be interested in doing some stuff for them."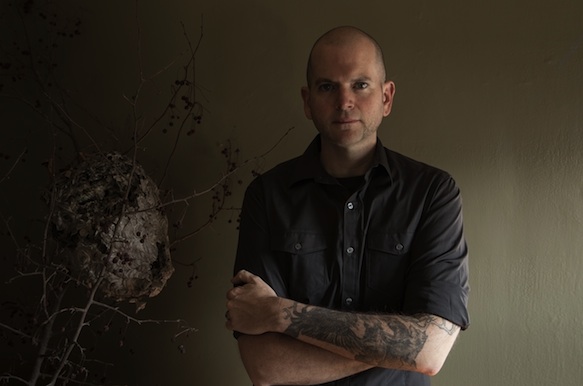 Soundgarden Creative Director Josh Graham
That "stuff" turned out to be the grunge foursome's monster of a return record, King Animal, which brandished Graham's nuclear-winter zoological motif. His series of photographic mnemonics of beastly skulls and a marriage of alchemy and Egyptian hieroglyphics populated Soundgarden's merch, music videos and promotional material.
When it came time to develop visuals for the joint tour with Nine Inch Nails in the summer of 2014, Graham says he was given five or six weeks to compile his signature artwork. He was granted nearly full artistic license within a wide range of media from simple ink-and-paper drawings to time-lapse video— all with a dose of dread and Armageddon-incurring colors.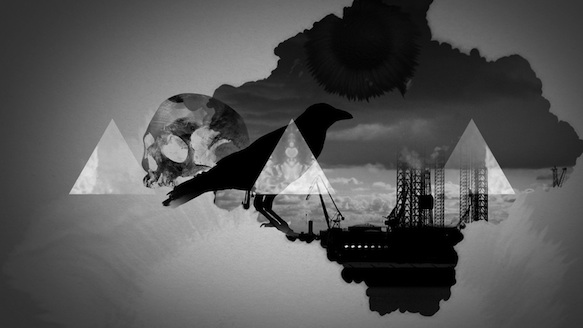 Soundgarden concert projections from "Black Hole Sun"
Some of the results are literal, like the black-and-white cascades of "My Wave." Others are a full 180 from the original concept, such as Graham's vision of "Black Hole Sun." Gone are the stretch-and-squash bright cartoon elements from the classic music video by Howard Greenhalgh; instead, concertgoers are engulfed by smoking factories juxtaposed with watercolor crows and demolishing inkblots.
Though he embellishes his work with obsidian and crimson hues, Graham has a fascination with the concept of light. He named his band a Storm of Light; he dubbed his online portfolio as Suspended in Light. What draws this artist – who has also done work for Disney and Florence and the Machine – to the concept?
"It's synonymous with birth and with death. And everything between there is such a massive part of the human condition," he explains. His bio delves deeper, noting his visual and musical art addresses "the fleeting nature of the illusion of permanence." All lights eventually dim, but there is a beauty to its fading.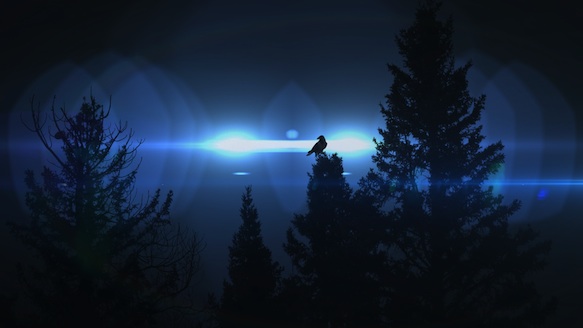 Soundgarden concert projections from "4th of July"
It seems Graham thrives on chaos. A Storm of Light even performed recently in the war-torn country of Ukraine.
"… A promoter in Russia had wanted to bring us over there. He came up with the idea of doing a package tour of Kiev and Minsk in Belarus, and St. Petersburg and Moscow. That was pretty early on last year before anything really happened. So he booked the shows, and then he started paying for our work visas and stuff like that. Then all of a sudden, everything started happening in Ukraine, and we were all very concerned about it. … The night we were there is when the riots started happening. Luckily we went immediately after the show to Belarus. But we had to take a train to the Belarusian border because they had hired these Belarusian drivers to drive us, but one of them got shot."
Back here in the States, things are much more stable. Graham will provide visual accompaniment for Soundgarden's free concert for the NFL season kickoff Sept. 4. He's also aiming to collaborate with as yet revealed EDM personalities. We're sure the pairing of his disturbing imagery with a rave environment would make for a mind-expanding experience.