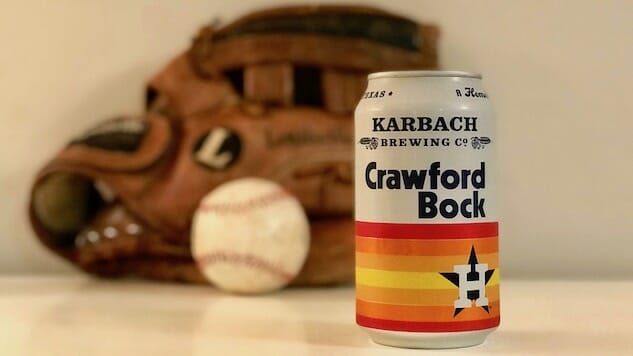 I spend most of my energy as a journalist writing about trivial things. Beer and ping pong and riding bikes. I once wrote about my favorite Hawaiian shirts. It was fun, but did it serve the greater good? Probably not. So, I'm going to spend some time now trying to right a wrong. I'm going to shed light on one of the great injustices of the world. I'm talking about the fact that Major League Baseball parks stop serving beer after the seventh inning. Even though there are at least two more innings left. It is, hands down, the most arcane rule being enforced in any modern society.
The thought process behind the rule is that if you stop serving people beer two innings before the game ends, those people will behave themselves as they exit the park. I mean sure, there was a legit riot back in the '70s because of 10-cent beer night at the Cleveland Indians stadium, and in the early 2000s, there was a series of incidents where rednecks at various stadiums got super drunk and assaulted coaches, players and umpires. If you're into the whole "cause and effect" thing, you could easily point to these incidents and suggest that less beer is a good thing. And you could support that argument with the stats about traffic accidents related to ball games. There is some fairly strong scientific evidence that suggests people do dumb shit when they drink. I could point you to some personal studies I've done in the past.
But listen, just because a few people can't handle their booze doesn't mean the rest of us should suffer. Cutting off beer sales after the seventh inning is cruel and unnecessary. Also, speaking of science, if I've been drinking steady for seven innings straight, I'm not going to sober up in the eighth and ninth inning. It's just not gonna happen. Again, I can point you to some personal studies I've done in the past.
Even though Major League Baseball enforces this throwback to temperance policies, the sport has had a long relationship with beer. Budweiser has been the official beer of Major League Baseball since 1979, but beer and America's pastime have been linked almost from the beginning. National Bohemian once owned the Orioles. Busch owned the St. Louis Cardinals. Thankfully, in recent years, baseball stadiums all over the country have stepped up their craft beer game, much in the same way that airlines and Applebee's have better beer options now. You no longer have to drink Budweiser if you don't want to, no matter who your favorite team is. The Mets and the Braves both have breweries inside their ballparks, with MikkellerNYC brewing beer in Citi Field, and Terrapin brewing in SunTrust Park. Coors Field, out in Denver, has the Sandlot Brewery.
And then you have beers brewed for specific teams or players, like this bock brewed by Karbach Brewing for the Houston Astros.
Karbach Brewing The Crawford Bock
I have no love for the Houston Astros, but I have a lot of love for bocks, an easy drinking lager that's smooth and malty. Also, I've always liked the Astros' old school rainbow uniforms, so I dig this can. The Crawford Bock is named after the Crawford Boxes seating section, a homerun alley in the Astros' Minute Maid Stadium. It pours a deep copper and smells like fresh baked bread. And that's pretty much what you get on the front of the sip too—unsalted pretzels with a smooth mouthfeel that borders on silky. There's a slight lemony zest on the backend, and something metallic on the finish—but that's not a knock—this beer delivers on the bock's promise. Karbach brewed this beer specifically to pair with salty peanuts and hot dogs, and I can say after some thorough testing that there is truth in advertising. This beer loves peanuts. Overall, it's incredibly drinkable, and only 4.5% ABV, so maybe they'll let me have another after the seventh inning.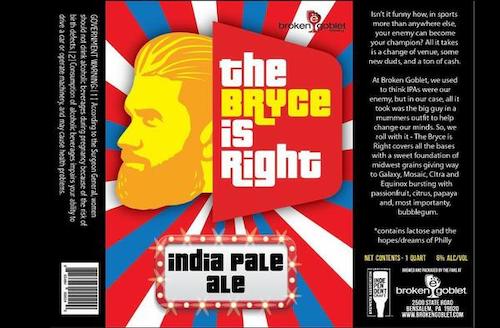 Crawford Bock is only the latest beers to honor baseball. Devils Backbone brews Earned Run Ale for the Washington Nationals. Terrapin makes the Chopsecutioner, which is aged on pieces of Mizuno bats. Union Brewing makes Steady Eddie, in honor of Eddie Murray, for the Baltimore Orioles. And as soon as Bryce Harper announced he was signing with the Philadelphia Phillies, breaking the record for the most lucrative deal in baseball, Broken Goblet Brewing announced it would brew The Bryce is Right, an IPA. It won't be released until May, and there's a chance either the Phillies or Bryce Harper will ask Broken Goblet to not make the beer because of copyright issues, but I dig the thought. Baseball is awesome. Beer is awesome. The world could use more of both.
Major League Baseball kicks off at the end of this month, and Crawford Bock is available starting right about now. Cheers, all the way until the seventh inning.