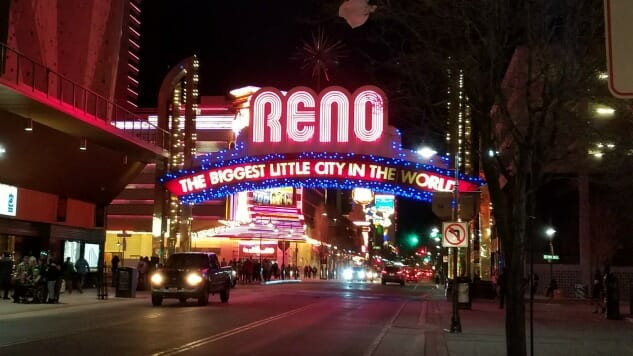 When you think of gambling in Nevada, the first place that comes to your mind is probably Las Vegas. The southern Nevada town has made a name for itself in the gaming (and drinking) space, but it's not the only game in town. In northern Nevada, close to iconic Lake Tahoe, lies Reno, Nevada. Another, albeit slightly older, gambling destination that offers some of the same perks as its southern counterpart at a fraction of the cost.
A northern California resident myself, I recently made the trip to Reno (via train!), and found that the city has a lot to offer in the form of some pretty great craft breweries and micro-distilleries as well as, of course, your standard casino bars. Here are a few tips for where to drink while you're in town.
The Brewer's Cabinet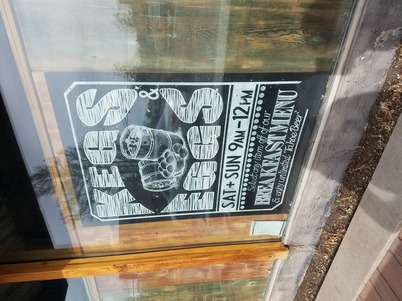 This spot is a favorite amongst my friends, but it's a brewery I had never heard of until we visited the area. The small brewpub makes its own line of craft beers, and they have a number of guest taps with selections from other breweries on draft as well. If you want to try out their lineup, your best bet is to come around 9am on a Saturday or Sunday. Then, the brewery has a "Kegs & Eggs" promotion. For $20, you're able to select any entree you'd like from the breakfast menu and then enjoy unlimited draft beers from the brewery's stash. A few of the high ABV options are excluded from the deal, but you can still have a pint of the majority of their lineup (as many as you want) during the three-hour promotion (the deal is only valid until noon).
---
Imbibe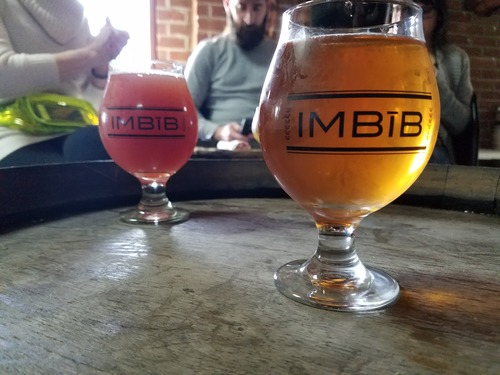 Of all the breweries and places to drink I checked out in Reno, Imbibe was my favorite. They're doing some fantastic stuff when it comes to sours, and they won three medals at the 2016 Best of Craft Beer Awards: a gold for their Berliner Weisse, silver for their 100% Brett beers and a bronze for their Apricot Berliner Weisse. After trying it personally, I can confirm that the Berliner Weisse is definitely gold-worthy.
The space at Imbibe is typical of your average taproom, with bar space to sit as as well as a few tables for larger groups. Hungry patrons can purchase salami and other small snacks to enjoy on-site.
---
The Depot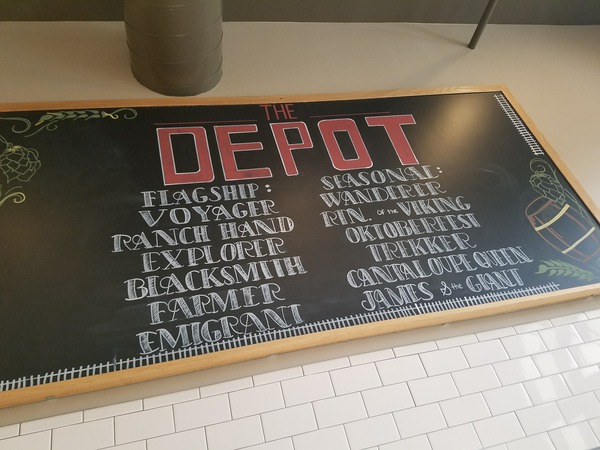 The Depot is both a craft brewery and distillery and offers beers as well as some whiskeys and other spirits. They're new, so most of their spirits haven't had a chance to really age. That's pretty evident when you get one of the flights available; honestly, the booze is at a point where I'd suggest waiting a little longer before trying a flight. That said, it's a beautiful space, and there's a great selection of beer as well as food to enjoy while you're there. Definitely worth stopping in!
---
Brasserie Saint James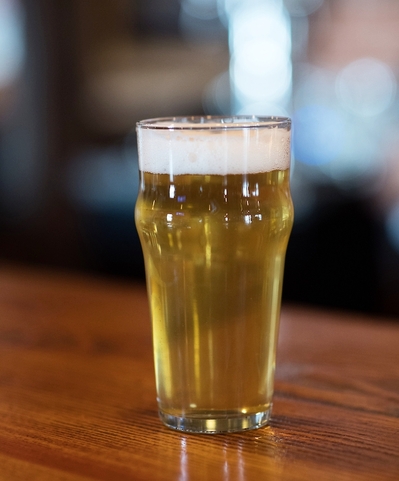 Brasserie Saint James has both beer and spirits, as well as some of the best Argentinian food around. Most of the brewery's year-round beers are always on draft, as well as some of its seasonal selections. A full liquor bar can take care of the non-beer drinkers in your bunch, and the food is something that even non-drinkers will enjoy.
---
Your Casino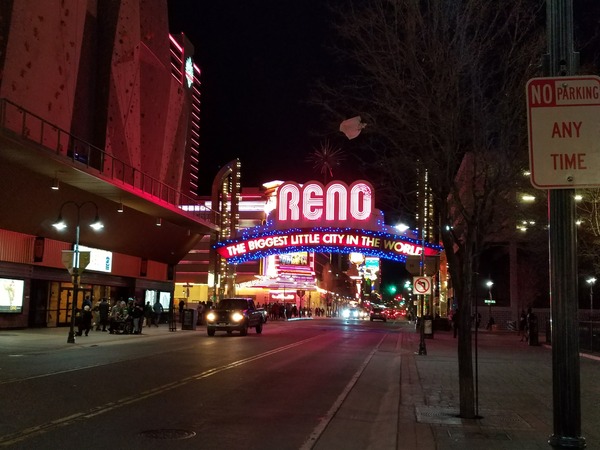 If you're staying in Reno chances are good your hotel either has a casino or there's one nearby. If you're not a super-picky drinker, or you're looking for a quick nightcap on your way home, the casino can be a decent place to grab a drink. Casinos in Reno all offer free drinks to customers who are gambling. If that's your thing, saddle up to a slot machine or poker table and wait for the waitress to come by and take your order.
What's on the menu? For the most part, the free drink menu at casinos is pretty limited. Bars can typically do your standard fare like a rum and coke or vodka cranberry, and have a house white and red wine, a sparkling wine, and a few, mostly domestic beer options. In Reno I found that some had Sierra Nevada Pale Ale and Lagunita's IPA available, but not all. If you're interested in beer, you can always ask whether there's an IPA or brown options available, although in many cases you're going to be stuck with a Miller or Budweiser product.
If you're not a gambler, check out some of the deals at the bars inside your hotel. Many offer 2-for-1 deals at different points during the day, or specials on buying several drinks at once, which is perfect if you're traveling with a group.
---