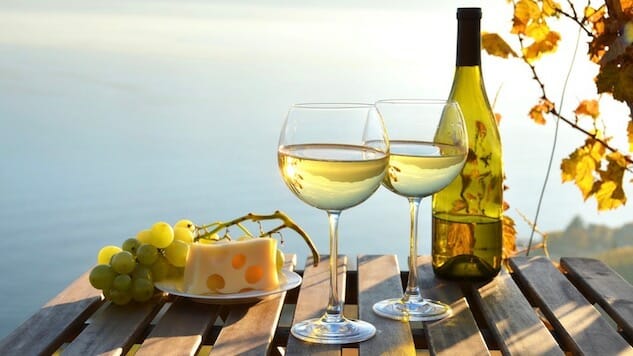 Though red wines and Champagnes tend to command the truly jaw-dropping prices, there are a hell of a lot of expensive whites out there. This can make it confusing to select one. You might feel tempted to think less pricey equals less good. Which can be true, but by no means always.
If $25 seems like a high ceiling for "affordable," I feel ya: It's usually a splurge for me, in fact. But here's the deal: We're here to provide a wide range of wines for a wide range of situations, and the median price of the bottles on this list is about $15. It might help to bear in mind that a $25 bottle works out to $5 per serving. A $15 bottle is $3 per drink. So, some of these wines are for Regular Joe weeknight quaffing and others are more like "Just because I'm a writer doesn't mean I want to show up at a party with the gift-that-keeps-on-giving that is Charles Shaw."
What goes into pricing wines? Sure, quality. But there are so many great under-$20 wines that you needn't ever trouble yourself with Chateau d'Yquem. The cost of owning, farming and operating vineyards and wineries is different in different locations. Some grapes are way harder to handle than others (Pinot noir is widely regarded as the hardest grape to grow, hence if you find one under ten bucks it is almost certain to be plonk, but you'd be hard put to find such an evil-unicorn at all.) If a bottle costs $4, it is very likely "icky." And it's probably produced sloppily and with disregard for the environment (lookin' at you, Two Buck Chuck!) Do you consider environmental degradation affordable? You probably shouldn't.
It also depends on the perception, or name recognition of a grape type or a region. Sicilian, South African and Portuguese wines are amazing but they don't tend to command high prices because they aren't trendy. A grape seldom heard of outside Austria can be revelatory, but it can't be priced like Chardonnay and sell well in Napa Valley. With me? Spiffing.
So, we've gone ahead and done a lot of very, very diligent research, because we're selfless like that, and come up with a list of approachable white wines to see you through the warm season. We've tried to include a diverse spectrum of styles and types so there's something for everyone, whether you're a residual sugar lover or like your wines bone-dry, whether you favor big, voluptuous, heavy-bodied wines or lithe, minimalist ones. Or, maybe your usual summer beverage is beer, or you are someone who only drinks reds and wants to branch out. Or maybe you are most interested in the wines on this list that cost ten bucks, but you would also like to know what's a good value for the money in the world of $20 bottles in case of, like, an occasion. Whatever it is-we've got you covered.
This is not a ranked list, because it covers wines from five continents and over 35 varietals. What we can tell you is that they are all available for $25 or under, most of them significantly under, and they are all totally worth it.
Abbazia di Novacella Kerner (Alto Adige-Trentino, Italy) $19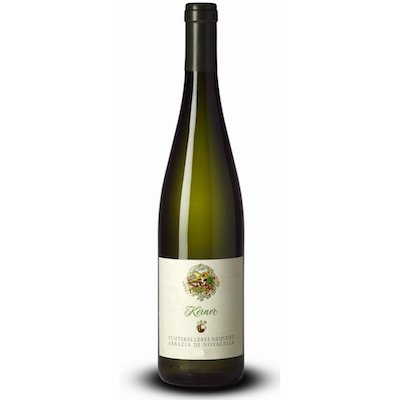 Anyone keeping score at home will have noticed that I have a bit of a fetish for the Alto Adige region of northeastern Italy. This Kerner is one good example of why. A German grape with some Riesling parentage, Kerner tends to have a crisp, dry, appley nature and green-gold hue in the glass. This one's a beauty, with a good balance between opulence and restraint. Highly aromatic, light body. Dominant notes include peaches, alpine flowers and green apples. Very food-versatile and a slam dunk for some typically hard-to-pair flavor profiles, for example dishes that are heavy on hot peppers. A summer pasta salad will be equally well-suited to it. I like it with turkey or chicken sausage.
---
Amavi Semillon (Walla Walla Valley, WA) $24
Semillon is a gold-skinned grape with some susceptibility to botrytis, so it's used to make dry wines and also dessert wines, notably Sauternes. It's native to Bordeaux, but this one happens to come from Washington. Amavi's Semillon is dry but rich, with a golden tone and substantial structure. It has a highly pleasant, very silky and mouth-coating texture. The nose is predominantly a mixture of citrus notes; fruit, zest, blossom. There's also a little mango. Honeydew melon is a prominent note on the palate; there's also a little green apple and some lemongrass. This might be a really nice partner for Thai food. I'd also definitely serve it with seafood, especially the richer end of things-lobster, tuna, crab. If you are a person who enjoys duck, or squab, or veal, this wine is an excellent choice as well. If you are a person who enjoys just having a glass on the back porch? Me too, and this works just fine there as well.
---
Ancient Peaks Sauvignon Blanc (Paso Robles, CA) $17
The it-drink of Parisian nightclubs in the 1950s, Sauvignon Blanc (known as Sancerre in some postal codes) is a generally high-acid Bordeaux and Loire varietal with a bright and sometimes grassy character. (It is also the basis for the dessert wine Sauternes.) Paso Robles makes some great Sauvignon Blancs including this delightfully vivid one from Ancient Peaks. Layered and kind of racy, it offers a peachy nose with citrus, pear and wet rock accents, and has a ripe mid-palate with tropical flavors dominating (guava, a bit of melon, citrus) but it has a strong mineral presence and a swift, lime-dominant finish that keeps things from getting overblown. Like many a Sauv Blanc, it's a great oyster wine. I'd also pair it with chicken, or anything involving goat cheese.
---
Anselmo Mendes Pássaros Vinho Verde Loureiro (Portugal) $10
Portuguese Vinho Verdes are light, tart, youthful whites (and a few reds you're unlikely to see outside Portugal). Loureiro is a greenish grape whose name means "laurel" because of its marked bay laurel scent. This one is brisk and on the intense side, with a panoply of citrus notes and an herby, floral bouquet (laurel blossom, acacia, lime and peach blossoms). Fruity finish: citrus, apple, peach. Very dry. Absurdly versatile. Pair it with anything. No: Anything. Seriously. This is a fabulous hot-weather beverage and you should get more than one bottle.
---
Arnaldo Caprai Grecante Grechetto (Umbria, Italy) $20
Yum. More people should be drinking Grechetto. This one's bright yellow with an olive-green tint, and has a lovely chalky minerality. Aromatics and flavors you will encounter include apricots, lime zest, stone, pineapple, peach, honeysuckle and Asian pear. It has a nearly mouth-puckering acidity that makes it incredibly refreshing on a hot day. Good aperitif. Food-wise, its soulmate might be Roman-style Carciofi alla Giuda. Pasta with buttery sauces are a good bet. I thought it was pretty smashing with a goat cheese soufflé. This wine can stand up to tomatoes, which some really cannot. Honestly it's very versatile stuff and should be played with. Frequently.
---
Brancott Estates "Flight Song" Sauvignon Blanc (Marlborough, New Zealand) $12

I admit it, it's rare for me to be terribly interested in New Zealand whites. This one's a keeper. Very fragrant, and while there is that very tropical thing going on it's somehow under control in this wine. Nose is grapefruit, pomelo, lime, and the palate repeats those characteristics with some mango, lemon and passionfruit. It's got a certain steeliness that I like. If you like a tropical kind of flavor profile keep an eye out for this one. It's appealingly juicy and a good choice for evenings when the grill gets fired up.
---
Blanck Pinot Blanc (Alsace, France) $15
Alsace is a magical wine region. Pinot Blanc is Pinot Gris's rounder, softer cousin, and its hallmark note is usually green apples. This is a lively character and completely delightful, and also simple, which I absolutely don't mean as a negative. Apples, lemons, traces of spice and stone on the finish; crisp. That's pretty much it. This wine's dream date is cheese. It will compliment anything from burrata to stilton. Grilled cheese sandwich? Sure. Cacio e pepe? I think so. Gnocchi? Certainly. White pizza? Absolutely. Do you like laying a slice of sharp cheddar on a slice of tart apple and munching on it as a snack? So does this stuff. Have you ever roasted sliced pears topped with Parmesan? You should! And drink this with it.
---
Bodegas Castro Martin A2O Albarino (Rias Biaxas, Spain) $12
A-to-the-O, not A-twenty. Pop the cork on an Albarino and you can expect intense aromatics and feisty acidity. This one's on the ripe side, exhibiting notes of melon and peach, with a little lemon and a clean and slightly honeyed finish. Serve it well-chilled. It's a coast-loving grape and goes perfectly with simply prepared seafood. It can also be a friend to potato salad, spring rolls, or burrata.
---
Bonny Doon Picpoul (Arroyo Seco, CA) $18
You can always count on Randall Grahm for wines that are distinctive, witty, and a little off the beaten path. Most of them are also quite a but more costly than this one, so take advantage. The Picpoul grape hails from the Rhone Valley and is named for its zingy acidity (the name means "lip-stinger"). This wine has a savory, saline character with floral aromatics and some peach on the palate. It's vivacious and a bit assertive. Its no-duh pairing is oysters. But do not rule out charcuterie, cheese, or chocolate. Oh! If you like salt cod, I bet this is wildly delicious with brandade.
---
Castello di Albola Poggio Alle Fate (Tuscany, Italy) $12
This is a 100% Chardonnay from the land of Chianti. Pale straw color with green tinges. Lean (though not as bony as a white Burgundy) and very dry, with pleasant acidity and a pretty long finish that's long on green apples. Grapefruity nose, pineapple, lime and stone on the palate. Italian wines are "food wines" almost across the board, and this one's no different. Try it with risotto (and in risotto for that matter), calamari, pasta dishes, grilled chicken, summer vegetables. It's very easy-going.
---
Cavallo Delle Fate Grillo (Sicily) $16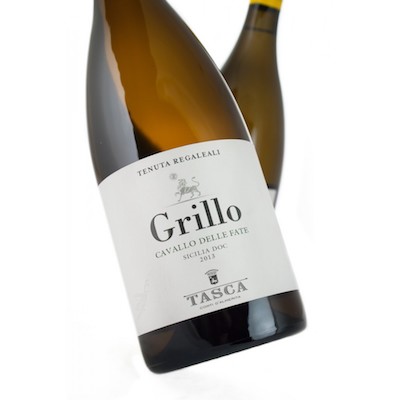 The word "Grillo" means "cricket." I am not sure where the grape got that name. Cellar alert: this is a white worth aging. Cool things will probably happen to it. Meanwhile, assuming you're drinking it now, you'll note a combination of depth and fruity brightness. Lots of citrus upfront, with peach, apricot and a hint of pineapple following. Strong stony finish. I'd say this is a pleasant bottle to tote to the beach and with its invigorating, tangy nature it's the kind of thing I'd be likely to pour while gardening because that is a thing I do. Food pairings? I've never met a Grillo that wasn't begging for seafood-I like this one for fried stuff especially. Calamari, for instance. I tried it with an Israeli couscous and chick pea concoction and it was great.
---
Champalou Vouvray (Loire Valley, France) $20
Vouvray wines come from the Loire Valley and are made from Chenin Blanc grapes. This one is fruity, layered, and I don't want to say off-dry but it has a teensy little bit of a sweet finish. Not syrupy. Yummy. Heady floral nose, orange and a touch of hazelnut. Super versatile and food friendly, also wonderful all by itself because it is 5:06 on a Tuesday.
---
Charles Smith Wines Kung Fu Girl Riesling (Columbia Valley, WA) $13
Charles Smith wines taste a lot more expensive than they are. That's a nice thing. Affordable, approachable and easy to get along with, Kung Fu Girl is a juicy, lively Riesling with a delightful purity about it. Lychee and lime on the approach, and a generous measure of citrus blossom aromatics. Palate is peachy with a nice mineral finish. This is a no-brainer for sushi, but it's a wine that loves food, so don't stop there. Caseworthy (most of their wines are; I once brought a mixed case to a writers' event and let's just say I didn't take any home). Riesling doesn't often appear on my personal list of slam-dunk people pleaser party wines, but this one does. It's light on its feet, not a residual sugarbomb, and extremely elegant without ever taking itself too seriously. Also, if you like this wine, try other Charles Smith wines. Almost all of them are amazing bargains for the quality.
---
Charles Krug Chardonnay (Napa Valley, CA) $21
The oldest (or one of the oldest, depending whom you ask) winery in Napa Valley is probably best known for some very venerable Cabernets, but they certainly know their way around a Chardonnay. There are Napa Chardonnays that simply don't know when to quit. This is not one of them; solidity and finesse all the way. It has a nicely complex and lightly oaky character, with grapefruit, mango and orange blossom on the nose and a lot of peach and pear on the palate. Very sturdy. These folks are food-lovers and so are their wines. If you are lucky enough to find yourself in possession of a lobster tail, this is a great choice. If not, whatever you do have will probably work out. If I'm feeling decadent enough I am not above pairing this with fresh, buttered bread and nothing else. Note: that pairing will totally blow your weird ketogenic diet. OK, you've been warned. Charles Krug wines are a hell of a nice host-gift for nice dinner party type things.
---
Charles Krug Sauvignon Blanc (St. Helena, CA) $18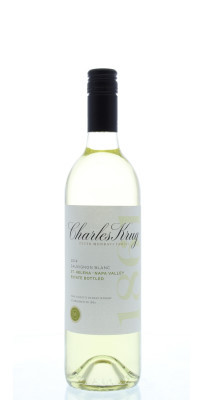 Confession: I once had this wine for breakfast. (Peter Mondavi made me do it.) This is a restrained and elegant wine, with a grapefruit-driven nose and a lime and passionfruit-dominant palate. Crisp acidity that makes it a good partner for oily fish (the folks at the winery feel its soulmate is grilled salmon; I think it's great with steelhead or mackerel if that's your thing). Its bracing acidity makes it really stand up to unctuous, rich foods, but it doesn't demand them. Play around.
---
Chateau la Canorgue Blanc (Luberon, France) $11
Organically produced in Provence, this is a blend of Roussanne, Marsanne, Clairette, and Grenache. The grapes are grown at fairly high elevation, which lends a snappy acidity and freshness. There's also a certain "fat" richness here, with lovely florals (almond blossom and maybe a bit of linden) and a peach and apricot-driven palate with traces of nuts. Drink this by itself, or with a handful of nuts or olives, or try it with dishes from the same area (it's attracted to bouillabaisse, if you happen to be). Small footprint, small price, big tastiness.
---
Chehalen INOX Chardonnay (Willamette Valley, OR) $19
A lovely study in harmonious contradiction. This is a creamy, full-bodied, ripe, unabashed-phenolics type of Chardonnay but it also has expresses the lean, cool-customer notes of French Chards; crushed stone, chalk, honeysuckle, peach blossom, lemon zest, tart apple and a little candied ginger. Persistent finish. What does it go with? Kind of whatever you want, but I'd say anything that's heavy on Parmesan cheese would be a good start. I haven't tried this but suspect it would stand up nicely to peppery greens like arugula. Grilled Portobello mushrooms seem like a good idea too.
---
Ciu Ciu Arbinus Verdicchio dei Castelli di Jesi (Marche, Italy) $10
This is one of the relatively few producers on this list that gets more than one mention (their pecorino, below, is also great) but Ciu Ciu is just too flippin' cool to mention only once. Do you find yourself reaching for Verdicchios when you're staring down the wine aisle? I bet you don't unless you are a freak for Italian white wines like I am, but you should blow off the Pinot Grigios and take this for a test drive. It's a staple varietal of the Marche region and can make youthful, drink-it-now wines, and it can make wines with serious cellar power. I'm actually not sure what the cellar potential of this one is, but at this price, let's just decide it's the kind you buy by the case and it still doesn't actually age because you whip out a bottle whenever an occasion presents itself. This lighthearted white is nearly colorless (a very ethereal greenish yellow), and pronouncedly stony, even on the nose, where a flinty note mingles with a bouquet that showcases wildflowers and something that smells a whole lot like the blossoms on my tangerine tree. There's also tangerine on the palate, along with a juicy but balanced array of stony and tropical fruit notes. I get a hint of basil on the finish. This is not a wine you fret over as far as when to open it or what to pair it with, but I will note that if you like aioli, so does it.
---
Ciu Ciu Merlettaie Pecorino (Marche, Italy) $13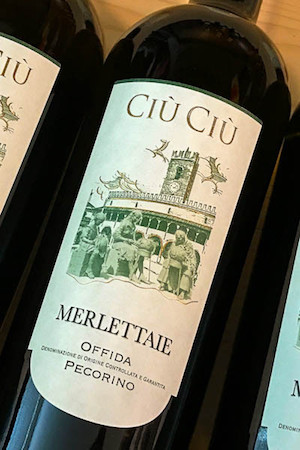 If you're the kind of person who likes being a little bit eclectic but also the dinner party host everyone hopes will invite them over, may I suggest that your "house white" might be Italian Pecorino, and Ciu Ciu's delectable and ridiculously underpriced "Merlettaie" in particular? These nice people in Italy's Marche region have bottled sunshine for you and made it available at an utterly case-worthy price point. Bright gold with a very faint green sheen, this 100% varietal Pecorino is a highly aromatic and totally delicious wine with plums and honey on the nose, followed by aromatic herbs and citrus zest. Long, intense finish and tremendous salinity. It's complex but clean, has a ton of personality but won't overwhelm food-if you're bored of Pinot Grigio, and I would not blame you if you were, this is a wonderful alternative. Goes with anything Mediterranean. Happy to go stag too.
---
Domaine du Tariquet Classic (Cotes de Gascogne, France) $10
This blend of heady whites (Ugni Blanc and Colombard) has jump-out-of-the-glass aromatics (I get oranges and honey) and is totally dry on the palate, with great balance and crispness. Tariquet is a family-operated winery with a commitment to sustainable practices and this wine is supremely drinkable. Pair it with your outdoor fireplace, your favorite snuggle-partner and a starry night. Or alternatively, grilled chicken.
---
Domaine Humbrecht Pinot Gris (Alsace, France) $22

Green-certified, biodynamic, and super tasty. Less of a lightweight than some pinot gris, Humbrecht's is evocative of limestone and pronouncedly mineral, but with a dense palate that shows layers of honey, toast and apple butter. Very silky texture. This is a great choice with anything creamy, or smoky.
---
Dutcher Crossing Sauvignon Blanc (Dry Creek, CA) $25
(Warning: depending where you find it, it can slightly exceed the $25 mark.) A really nice Sauvignon Blanc with lively acidity and pretty explosive aromatics (lime, passionfruit, grass, stony stuff). Citrusy palate, some green apple, very long, mouthwatering finish. This is really a seafood wine, but I think it's more than willing to be flexible. In the "bring it as a host gift" category.
---
Edesia Grillo (Sicily) $12
Grillo is a white Sicilian grape that's making a comeback, so be on the lookout for it before it gets expensive. This one's pale green-gold, very structured, and nicely balanced between fruity and savory notes with a fine minerality on the finish. Resinous herbs (think fennel seed and rosemary), apples, grapefruit, passionfruit and a bit of citrus blossom. Open it with anything Mediterranean.
---
E. Guigal Cotes du Rhone (Rhone, France) $12
An aromatic white from an area much more well known for reds and possibly one of the best values on this list. Guigal is considered by some to be the master when it comes to Viognier, which he blends here with Roussanne and Marsanne. Yummy minerality, the beautiful floral aromatics of Viognier (peach, pear, honeysuckle, neroli) with the sturdiness and richness conferred by the Roussanne and Marsanne. Palate is beautifully balanced, with pear and honey dominating the palate along with tangerine, Meyer lemon, beeswax and ginger. Firmly in the "Invest in a case" category. Party-friendly, but also suited to solitary contemplation. Handles Asian cuisines well in general, loves fish. I'd pair it with a grilled cheese sandwich, a piece of salmon, or a handful of nuts. Or actually anything.
---
Efeste Evergreen Riesling (Ancient Lakes, WA) $20
Riesling isn't always a slam-dunk for large groups; some people love it, some people really don't-and that's before you get to the part where it might be anywhere from syrupy sweet to bone dry, super-fruity to briskly floral. This one is a beauty with many layers and a marathon finish. Aromatics are wild and explosive: Apricots, lime, pear, neroli and honey. Dry and very crisp on the palate, with mineral notes, lemon, pastry cream, candied citrus and chamomile. Rieslings tend to be great partners for Asian cuisines. Personally I like wines that are this complicated as aperitifs. I'd pair it with a sunny late afternoon and a garden.
---
Estate Argyros Atlantis White (Santorini, Greece) $15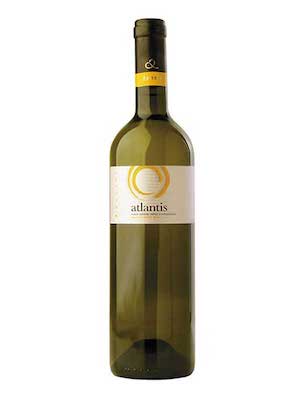 An Assyrtiko blend from Santorini with a wonderfully fragrant nose and lively minerality. Layers of flowers and fruit unfold gradually; lovely acidity, very fresh. A great wine for white meat, and, like most white wines from coastal climates, a slam dunk with seafood. Be careful if you open this bottle while you're alone: You will drink the whole thing without meaning to and become confused.
---
Familia Zuccardi Serie A Salta Torrontés (Mendoza, Argentina) $14
Torrontés is emerging as one of the main white wines of Argentina, and at $14 it's actually an expensive one! Many great versions are available for less. I just like this one. It's pale and delicate, with a white flower nose (think jasmine, gardenias, orange blossom) with hints of citrus peel and herbs. (I get basil and oregano.) Structured, dry and sharp, with a delicate but very persistent finish. Pear, yellow apple and wet rock come through on the palate. This wine's dream date is a coconut milk-based curry, but play around. It has an affinity for nuts, cheeses and a wide range of vegetables.
---
Ferrari-Carano Chardonnay (Sonoma, CA) $23
Full-figured but not "fat," this Dry Creek wine is made from fruit from F-C's vineyards around Sonoma County, where the coastal influence tempers the overwhelm factor present in some more inland Chardonnays. Aromatics: white peach, lychee fruit, pastry and quince. Palate: lemons, vanilla, pears. On the buttery side. This wine has a crush on blue cheeses, bacon, salmon, fennel, citrus fruits and poultry. I'd serve it with something involving pesto, though there are probably many who wouldn't. Toward the upper end of our range, here, so perhaps best saved for intimate occasions versus large rowdy ones.
---
Ferrari-Carano Fumé Blanc (Sonoma, CA) $14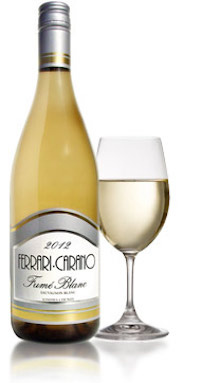 "Fumé" Blanc is a name for Sauvignon Blanc that Robert Mondavi made up to make it sound more intriguing. The name means "smoky" but wines with this name don't really have a smoky character (unless they are getting it from super-toasted barrels)-the name refers to the thick, heavy fog that clings to the ground in Loire Valley vineyards. This one has a very fruity nose-everything from mango to quince, Meyer lemon to white peaches. Juicy palate with bright, crisp acidity and a little tiny ghost-note of toasty stuff from some time in French oak. Not overwhelming at all, in fact very restrained. There is something exuberant and jolly about this wine, and it is a likely large-scale people pleaser and something to consider getting by the case because its approachable price point and frankly epic deliciousness make it a really good call for summer get-togethers.
---
Feudo Principi di Butera Insolia (Sicily) $16
I like all the wines on this list; some of them I love. This one's a great prescription for Bored Palate Syndrome. Insolia is a traditional grape from the island of Sicily that's made as a varietal, used in blends, and is one of the grapes used to make the fortified wine marsala. This iteration is light bodied, a crystalline pale yellow, with the bright, lemony acidity common to Albarinos, but the palate's totally different, with dominant notes of almonds, oranges, and white flowers as well as faint traces of herbs (I get lemon thyme and maybe a little bit of fennel). The herbaceous notes should make it fun to pair with dishes that echo those notes (herb crusted fish or chicken seem like obvious choices); I'd also pair this with scallops in a heartbeat. The other night I tried it with an incredibly sophisticated meal-mashed potatoes-and it was terrific. I'm saying, as I will say with most of these wines, don't sweat it. They're versatile. If they're not I will mention it. Upshot? Yummy no matter what.
---
Francois Baur Pinot Blanc (Alsace, France) $15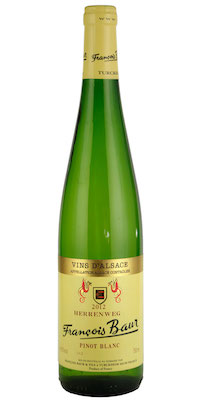 I love Pinot Blanc, especially when it's Alsatian. This wine is light, youthful, and not meant for the cellar. It's meant for the corkscrew, and right now would be good. Lively, simple (in a good way) with a ton of pear notes, some tart apple, a hint of lemon zest, a trace of lime. I would not particularly rush to pair this with strong-flavored red meats, but other than that, do what yu like with this one. It's incredibly easygoing.
---
Frescobaldi Pomino Bianco (Tuscany, Italy) $15
The white Supertuscan! This is a very well-thought-out blend of chardonnay and pinot bianco that brings out the best in both. Straw-hued with a slight green reflex. Substantial but not heavy, with typical Pinot apple notes and typical tropical notes of Chardonnay. There's a bit of neroli or bergamot, a bit of oak but not too much, great minerality. A steal. As for pairings, this wine kind of screams "aperitif" but that doesn't mean it has to be one. While not a dessert wine, I think this is a nice wine to have with something in the chocolate family. Vegetables also get along well with it.
---
Gaia "Notios" Moschifilero & Roditis (Greece) $13
Greek whites should be way more of a thing than they seem to be in this country. They tend to be aromatic, light and marine in nature and intensely refreshing. Many of them also go light on the fruit end of things and favor salinity, stoniness and even slight bitterness, which is not a bad thing. This deep-gold elixir from the Pelloponnese combines two pink-skinned traditional Greek grapes that work together to create a rich and fascinating aromatic white. Vivid, expressive, a "leap out of the glass" kind of wine with a lemony base and a nose full of flowers and lychee fruit. Super dry, high finesse. This wine's ideal pairing is a good friend and some conversation.
---
Goose Ridge Vineyards "Tall Sage" Chardonnay (Columbia Valley, WA) $12
A little malolactic fermentation gives this Chardonnay a round, soft character. Cool primary fermentation in steel keeps it from being obnoxiously buttery. The nose is pleasant, with lime leaf and jasmine, pear and apple. Tropical fruit flavors are present (pineapple and orange mostly) as well as apricot and yellow apple. Voluptuous finish, good minerality. This wine likes cheese plates, roast chicken, turkey, things like that.
---
Hess Napa Valley Chardonnay (Napa Valley, CA) $22

I most recently tasted the 2014 edition of this wine, and it seems like they had a pretty good year. Some people take issue with Napa Chardonnays (and some of them can be drama queens, it's true), but I'd definitely suggest trying this one before you write them off completely. It's rich, yes-you wouldn't mistake it for an Albarino. It's oaky-but within reason. It's got some buttery characteristics, but less than a third of the wine in the blend goes through secondary fermentation so it is understated and elegant. Pears and honeysuckle are the opening aromatics, followed by pear and light tropical notes (a hint of pineapple?) and a round, ripe fruit-forward character. Extremely food-versatile. Also terrific paired with, oh, say-a nice sunset and a back porch. It's a "can't go wrong" wine and a very likely crowd-pleaser.
---
Inama Soave Classico (Veneto, Italy) $13
Soave comes primarily from Garganega grapes, sometimes blended with a little Chardonnay or Trebbiano di Soave. (This one's 100% Garganega.) Light yellow in color, it's strikingly elegant with some unusual florals on the approach (I get elderflower, like the scent of St. Germain liqueur, chamomile and almond blossom.) Palate is nutty (almond) with strong minerality. Medium-bodied, tons of personality. Pairing rule of thumb applies here: look to the foods that come from the same area as a wine and you'll be in good shape. In this case, calamari (or squid ink linguine) would be fabulous pairings. But the other pairing rule of thumb also applies: people like what they like and you should pair this with whatever strikes your fancy. I'm sure a turkey burger would happily hang out with this wine.
---
Ktima Pavlidis "Emphasis" Assyrtiko (Greece) $12
A delicious dry white with a pale yellow-green color, this is a food-loving wine with great versatility. Aromatics highly floral (lemon blossoms primarily) with tinges of lemon and orange rind. The palate is citrusy too but more notable for its chalk and wet gravel notes, which hang around on a very lingering finish. This wine's true soulmate might be pesto, but that doesn't mean it isn't a gregarious, extroverted type, so if you are a person who likes oily fish (grilled mackerel or branzino would be terrific), olives, salade nicoise, chick peas or seriously any meal with Mediterranean ingredients, you've got a friend. Most people probably don't lean toward white wines with grilled lamb, but I would pour this one with total confidence.
---
La Valentina Pecorino (Marche, Italy) $15
Pale but kind of intense gold color. Strong salinity, floral aromatics (I have a hard time pinning this one down but it's kind of like standing in some kind of blooming orchard), tropical notes on the palate (mango comes to the forefront); the slightly clingy or "grippy" finish is lengthy and both mineral and honeyed. Pecorino is definitely one of the wines you probably aren't seeking out and ought to be. This is a wonderful aperitif and something I'd expect would favorably impress the host at a summer dinner party, though it's a thoroughly delightful aperitif as well. This is a pasta wine, I think. Also friendly to fish, risotto, charcuterie and most veggies (I think I'd keep it away from nightshades; your famous eggplant parm could probably find a better partner). Overall versatility, though, is high.
---
Llano Estacado Viognier (Texas) $14
Not a typo: this wine is from Texas. Viognier is a very aromatic character, with peach and honey notes usually dominant. This one is nice and dry with a variety of citrus notes (orange mainly), pear, peach and honey. Pleasant finish. Viognier can be nice to drink on its own. This one would not say no to roast chicken.
---
Lubanzi Chenin Blanc (South Africa) $15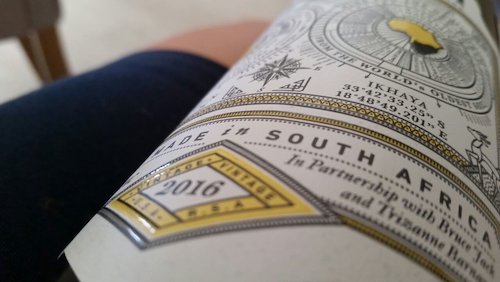 Chenin Blanc is the signature white grape of South Africa, which you'd know if you were well-versed in South African wines-which most of us are not, for reasons I cannot fathom. Not only is it an enormous wine region with a history that goes back hundreds of years, but it's one of the most socially responsible, sustainability-forward wine regions on the planet. Lubanzi is no different-buy this bottle if you're voting for expansive thinking, social responsibility and environmental stewardship. This intriguing Chenin Blanc has a nose of figs, nectarines, and resinous herbs (myrtle or rosemary or laurel?). Nectarine is also prominent on the palate, joined by ripe oranges and a little bit of honeydew melon. Ghost-notes of nutmeg, banana, and… watermelon? That sounds like a weird and potentially gross little fruit salad but trust me, it's not. Finish is long, mouthfeel creamy and clingy. Pairings? Things that are creamy or tangy will play nicely with this wine. I haven't tried it with tamarind chutney but something tells me it would work. If you eat pork, this is a good pairing for that too. Tart, pungent, umami flavors are generally into this wine.
---
Luna Nuda Pinot Grigio (Italy) $10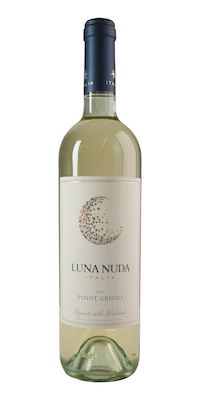 A slightly oddball Pinot Grigio (in a good way), with a full, golden tint and a distinctive mineral character. Lemon and lime are the main aromatics, with some appley notes more common to its cousin Pinot Bianco. It has a really pleasant weight to it. Refined and easygoing and unlikely to argue with food (really heavy stuff will overwhelm it). This is a great sushi wine.
---
Marisa Cuomo Furore Bianco (Campania, Italy) $24
Marisa Cuomo should have the attention of wine-geeks everywhere-and if you're more of a novice, that is OK: You're in for a treat. Amalfi coast fruit, a blend of Falanghina and Biancolella. It has the marine characteristics typical of Falanghina, but with a more robust color. There is something magically transporting about certain Italian whites, and this is one of them: It smells like the Mediterranean coast, a combination of sea air, salt, and wafting lemon blossoms and maybe a hint of apricot. It's got a wonderfully stony finish and is a perfect companion for shellfish, sashimi, or a day at the beach.
---
Marques de Caceres Ruedas Verdejo (Rioja, Spain) $9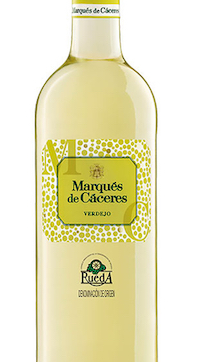 That's right, $9. Rioja makes badass wines, so take advantage of bargains like this. Verdejo is not what you'd call a ubiquitous grape-in fact it's not grown much outside Spain. All the more reason to get your hands on lots of this subtle-but-gorgeous light green-gold goodness. (Oh, it can age, too!) White pepper, grapefruit, lemongrass, fennel, lemon blossom. If you let it hang out in the bottle, in a few years you'll be getting sherry-like notes and almonds. Young, it's got a touch of salinity, a faint pleasant bitterness and a mouth-coating texture. What to pair it with? Anything you'd squeeze citrus juices over, for one thing. Yes, ceviche. Yes, salads. Yes, Tom Kha Gai. This wine loves fish tacos, carnitas, salty cheeses, nuts, and even feisty green veggies like asparagus, arugula and artichokes. Seriously, it goes so well with so many things it's a little sad we don't think of it more often. Move over, Sauvignon Blanc!
---
Marques de Vizhoja Señor de Folla Verde (Rias Baixas, Spain) $13
OK: This stuff is just so good. Albariño, blended with local natives Loureira and Treixadoura. Golden tint, quite sweet on the nose, very substantial on the palate with a mix of floral, fruity and savory notes. Apple, fennel and pear stand out. Long, long finish. Full-bodied but very lively, this wine will pair well with pork or rich seafood dishes. Also, probably tons of other stuff.
---
Masciarelli Villa Gemma Colline Teatine IGT (Abruzzo, Italy) $15
A combination of Bombino Bianco, Chardonnay and Cococciola (if you've heard of more than one of those grapes, you get a special lapel pin), this lively white is all about the flowers on the nose, most notably jasmine and gardenia. Attractive golden hue, limestone minerality. Notes of green melon, white nectarine, lime. Thyme and chalk on the finish. Though this is pretty solidly in the "please pair me with seafood" camp, it is, like most wines on this list, worth playing around with. I think egg based dishes would be great with it (veggie quiche?), or a light risotto.
---
Mulderbosch Chenin Blanc (South Africa) $13
I love me some Mulderbosch. Always a great value and never disappointing. This Chenin Blanc is pale green in the glass, this wine is lively, youthful and light, with a nice floral nose and subtle hints of mango and pineapple. Open it because the temperature broke 85 degrees, or because your friend showed up, or because your kid's friend showed up and they are making a freaking racket. It will help.
---
Natura Chardonnay (Casablanca Valley, Chile) $11
Chardonnay tempered with a touch of Marsanne and Viognier. Organically grown grapes. Fermented at low temperatures in stainless steel, so you needn't fear the dreaded Pineapple Upside-Down Cake Effect. Actually there is a bit of pineapple on the nose, but it's balanced and fresh. Other notes include grapefruit and lime zest, and those notes reappear on the palate. Juicy finish. This wine's probably a broad people pleaser and it's easy on the table (it seems like a good companion for salads and light appetizers).
---
Nine Hats Pinot Gris (Horse Heaven Hills, WA) $15
Pinot Gris is a terroir-sponge, meaning it expresses itself very differently depending on where it's grown. Italian ones tend to be light, lemony and crisp; New Zealand tends to produce tropical fruitbombs; Alsatian ones go to a white flower and honey character not unlike Viognier. Nine Hats is from the wildcard land of Washington, and it's a really nice expression of this grape, with a slight viscosity against pleasant crispness. Dominant flavors and aromas are on the tropical side: Melons, guava, grapefruit and lime, with spicy undertones. I like this one on its own, but it's definitely amenable to seafood and pasta (with white or buttery sauces). It's a weekday wine. Pair it with a weekday.
---
Niro Pecorino (Abruzzo, Italy) $18
Pecorino is named for sheep. This is because grazing sheep are attracted to the tasty grapes, not because this wine is for people with a herd mentality. Au contraire! Bring this tasty treat to a garden party and wait for the effusive compliments on your taste to start pouring in. Abruzzo's winemaking tradition goes back to at least the Roman Empire, so you can assume they know their stuff. Niro's Pecorino is a full-bodied, straw-gold wine with very faint green reflexes. Its outstanding quality is probably its long, mineral finish but it also has lovely aromatics-a sort of reflection of Mediterranean florals and herbs including some broom-like notes and a hint of sage. Powerful structure. This wine's preferred companion is cheese, without doubt. But it's certainly flexible enough to hang out with white meats (or white pizza) or stand alone. It's good to serve it quite chilled.
---
Nobilo Icon Sauvignon Blanc (New Zealand) $15
Problem solver alert: this wine happens to complement one of the most notoriously unpairable ingredients in your kitchen: Keep it in mind if there is asparagus on the menu. (I'm going to suggest fava beans are also a good bet.) Straw-yellow, fairly intense, and rich, with an interesting interplay of basaltic minerality and tropical flavors like passionfruit and mango. Hints of melon and citrus zest play out on the finish. It's juicy, with a hint of sweetness, and elegant.
---
Noble Vines 446 Chardonnay (Monterey, CA) $10
While this coastal-climate Chardonnay will pair happily with more fall/winter flavors, don't overlook it for summer. This is a cheese-loving wine that also has an affinity for veggies and poultry, so keep it in mind for mixed appetizers if you are someone who does that when friends come over. Noble Vines made a very middle-of-the-road Chardonnay, by which I mean it's not all the way to gaunt, bony Bordeaux Blanc and it's not all the way to malolactic Butterbomb-it's squarely in the middle. Aromatics favor yellow apples, apricot and a little pineapple. Mid-palate is creamy in texture and exhibits a pronounced vanilla note with an overlay of peaches and spice notes. These guys are firmly in the Sustainable Practices camp as well, a plus for folks who are paying attention. Overall, a flavorful generalist wine.
---
Novelty Hill Stillwater Creek Roussanne (Washington) $23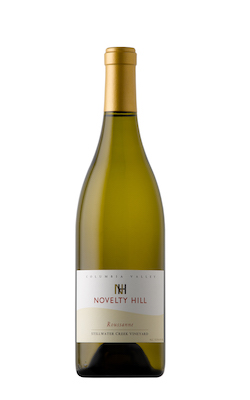 Another one in the "impress the host" category-you'll reveal yourself to be an eclectic sort with impeccable but slightly boho tastes. Varietal Roussannes are not common, and I wish they were. (This one does have a touch of Viognier.) Honeyed, but dry. Strong notes of ripe pear, tangerine, orange rind. "I need another glass of that" finish. It's a wine that likes things like paté. It's also a friend to spicy dishes, and certainly seafood. I'd be into trying it with duck breast. Soft cheeses, especially those on the tangy side, are probably good with this wine as well.
---
Novelty Hill Viognier (Columbia Valley, WA) $23
Novelty Hill and Mike Janiuk would be totally out of your price range if they happened to be making wine in St Helena. Happily for all of us they're in Woodinville, WA, where Le Snoot pricing isn't as common. Their wines are still in the "treat" range more than the "screw it I need a drink and I don't care what it is" range, but if you like aromatic whites this is a beaut. It's graceful, and balanced as a really good gymnast-but a lot better smelling. Aromatics are best described as "yummy," with honeysuckle wafting out of the glass along with an array of baking spices and fresh lime juice. Mouth-coating texture with a strong peach flavor, complemented by other stone fruits (white nectarine and a little bit of yellow plum). These guys are poets who write in grape juice instead of ink. A bottle from Novelty Hill makes a great gift-including to yourself.
---
Planeta "La Segreta" Bianco Sicilia (Sicily) $11
Grecanico and Chardonnay. (Grecanico is an alias of Garganega, the grape in Soave.) Pale yellow, good clarity. Nose presents with a combination of chamomile tea, tropical fruit, and mixed citrus (Meyer lemon? Grapefruit?) Palate is peachy and well-structured. Pleasant acidity. This is a "drink it young" wine but it's probably got a year or two of evolution in it. Vegetarian pasta dishes are this wine's happy place.
---
Preston Sauvignon Blanc (Dry Creek, CA) $19
Most of Preston's wines are hard to get at under $25 so I say grab this one if you can. This is a very Loire-style white with a flinty backbone and a wonderful interplay of lime, lemon, grapefruit and melon aromas and flavors. Acidity is bracing and balanced. Long finish with an herbaceous note-thyme, I think. Dry and slightly savory. It's a very versatile food wine but its favorite playmates are fresh goat cheese, olive oil, and fish.
---
Quivira Fig Tree Sauvignon Blanc (Dry Creek Valley, CA) $24
Yep, here's the part where I gush about Quivira. Sauvignon Blanc is the most-planted white in Dry Creek Valley and that's because the grape thrives there and makes stellar wines, so you're always in a good place with a Sauv Blanc from this region. Quivira's just… extra good. And they are very environmentally aware and committed to sustainability, which is always a vote in a winery's favor. This wine is a delicious mix of stone, citrus, melon, and figs. I suspect it has some cellar potential if you're the kind of person who can keep your hands off the corkscrew (I'm not). A great aperitif, a very fine gift, and a companion to most summer foods.
---
Qupé Marsanne (Central Coast, CA) $18

Here's the deal: Marsanne is sexy. That's just all there is to it. It's a sexy wine. Pale in the glass, this wine has aromatics you might describe as "coquettish," if you were the kind of person to call something that. Lemon butter, pears, peaches, jasmine, wet rock. Long finish long on ripe pears. "Clingy" texture. I think Marsanne is a fan of roast turkey, if you are. It like cheeses such as manchego and gouda. It likes to be exclusive and just hang out with you, too.
---
Rocca De Montemassi Calasole Vermentino (Tuscany, Italy) $15
Subtle and nuanced Tuscan white. Floral nose, almond base, and a bunch of fruit and spice layers in between: yellow plum, apple, a bit of citrus. Good acidity. A sort of "dusty" minerality that I find is common to Tuscan wines. The occasion for this one? Pasta. Fish. Thursday. You're thirsty. Whatever.
---
Ruffino Lumina Pinot Grigio (Veneto / Friuli, Italy) $9
Lumina is a fairly straightforward Italian Pinot Grigio, with a pale straw hue and strong minerality. Brisk and layered bouquet-there's an interesting mint note along with other herbaceous notes and a wildflower accent. On the palate, apples, pears, stone, a tiny trace of lemon. Medium body, pretty long finish. In the "But seriously, pair it with whatever you're putting on the table" category.
---
Sbragia Family Vineyards Home Ranch Chardonnay (Dry Creek, CA) $20
Like your Chardonnay on the oak-forward side? This one'll work. Buttery, creamy texture, tangerine peel, pineapple and honey notes, very lush, with an intense and persistent finish. Rich texture. Don't put this one away, it's a drink-it-now type. Pairing-wise, its dream date is scallops. It'll also get along swimmingly with all kinds of chicken dishes and anything involving crab, avocado, or prawns.
---
Sigalas Santorini PDO Assyrtiko (Santorini, Greece) $25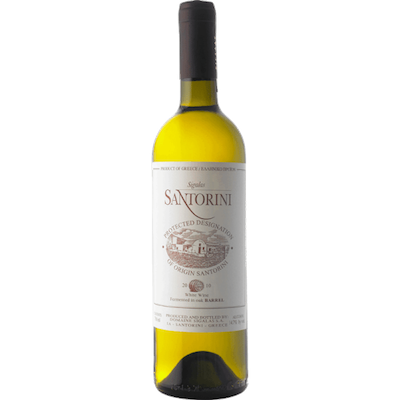 Warning: I have seen the price range on this wine exceed $25, but not by much. Assyrtiko all the way. Pale yellow with green reflexes in the glass. Austere and lean with a lot of backbone. Presents as extremely mineral when young-you'll get a honeyed character over time if you age it. This is a very dry and crisp wine that is asking for seafood. While versatile, it might become overwhelmed by extremely stick-to-your-ribs food. As a summer wine it's pretty unbeatable, though-exceptionally refreshing.
---
Sokol Bloser Pinot Gris (Willamette Valley, OR) $19
Some people think you can't or shouldn't age white wines. With some white wines that's basically true, but not this one-this is a Pinot Gris that has the ability to handle 5-7 years in the cellar. Dense and flavorful, with a distinctive mouthfeel that I have a hard time describing (someone said "textural" and that's probably the right word). Fresh-tasting and well-rounded, with fairly intense notes of tart apples, grapefruit and lemon, with a little trace of pineapple. A certified seafood wine, it's also perfectly lovely with fresh fruit and a handful of nuts. Or roast chicken. Or popcorn and a good movie.
---
Tangent Grenache Blanc (San Luis Obispo, CA) $17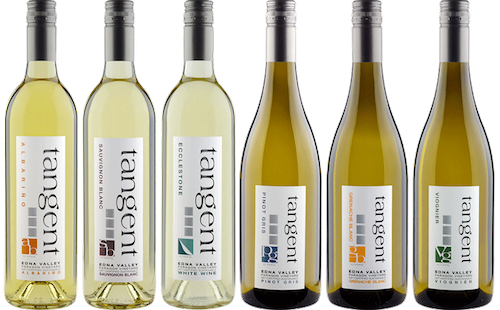 San Luis Obispo is a really interesting AVA dominated by the Pacific; there isn't a vineyard more than five miles from the beach. They lack the cachet pricing of Napa Valley (thankfully) and while their excellent Pinot Noirs are hard to find under $25, there are plenty of great wines that go easy on you. Tangent's Grenache Blanc is light and lovely and reminds you that apples and roses are related. Silky-smooth and balanced, with the hallmark stoniness that pervades SLO wines. This bottle is an amazing value. It's delicious.
---
Terlano "Clasico" (Alto Adige-Trentino, Italy) $22
One of the wines that can definitely bump its head against the price ceiling for this list, but I include it because if you come across a Terlano and can afford it, just get it. Their wines are spectacular. This cuvee is mostly Pinot Bianco and Chardonnay, and it's superb, with a lovely herbaceous and flowery nose (mint, sage, apple blossom, pears) and a long slinky finish after an unfurling stone fruit core (white peach seems dominant). Warm, structured, aromatic and all-around delicious. What do you pair it with? What have you got?
---
Trinity Hill Sauvignon Blanc (New Zealand) $17
Lemongrass. Lemongrass and lime, followed by peachy and apricot-ish tones. Good minerality, a bit like a Sancerre, and a hint of residual sugar. It's fairly full-figured, with well-balanced, gentle acidity. This wine is the answer to "What do I pair with Thai food?" It also enjoys hanging out with fish. It'll probably enjoy hanging out with you, too.
---
True Myth Chardonnay (Edna Valley, CA) $18
Note: SRP is $18 but I have found this bottle for more like $13. So, my crush on Christian Roguenant is a very poorly-kept secret, largely because I keep mentioning it. What can I say? He makes epically yummy wine. SIP-certified sustainable, this Chardonnay is creamy-textured and smooth, with balanced acidity. Aromatic and flavor notes include white peach, pineapple, wet stone, vanilla and oak. Its turn-ons include crabcakes, chicken, and pasta dishes that lean toward the buttery or creamy side.
---
Tselepos Canava Chrissou Assyrtiko (Santorini, Greece) $25
A focused, highly elegant white perfect for vegetables. Saline, with a strong lemon rind note, tremendous minerality. It tends to be priced near the ceiling for this list, but if you're treating yourself (or someone else) it's a great wine with tons of finesse. There's a very pleasant faint bitter note to it that really wakes you up. Pair it with traditional ingredients of any country that touches the Mediterranean and you'll pretty much be happy.
---
Vieti Roero Arneis (Piemonte, Italy) $20
Arneis is an Italian wine grape whose name roughly means "little rascal" because it's a tricky beast to grow. Touchy grapes have a way of being less affordable so it's nice to fine good exemplars in this range. Pale yellow, tangerine and almond blossom aromatics, hints of melon and nuts. Good acidity (no malolactic fermentation here) and pleasant, rounded, balanced texture and lingering finish. Open this with light appetizers, salads, seafood, buddies.
---
Vina Godeval Cepas Vellas Godello (Spain) $20
Godello is a grape from Galicia that has been rescued from the brink of extinction. This is a good thing, because it makes some very fine white wines, which can be tangy or quite rich. This one is both, an intriguing blend of ripe fruit and granite. Melon and peach dominate the nose; there's a very stony finish. It's a flexible food wine but I think its preferred partners are avocadoes and shellfish (together or separately).
---
Vinas del Vero "La Miranda de Secastilla" Garnacha Blanca (Somontano, Spain) $16
Luminous green-gold in the glass and intensely aromatic, this Spanish Garnacha Blanca is quite its own thing, not what you'll taste in a French or American Grenache Blanc. I found the aromatics and flavor profile quite distinctive, with a ton of white stone fruit up front, and an almond-marzipan-hazelnut finish. Great acidity, lots of personality, vividness, and finesse. This wine's a wonderful aperitif. I'd pair it with any number of things; it's pretty versatile-maybe not your best bet for red meat but happy to play along with lighter stuff that won't overshadow it.
---
Yves Cuilleron Marsanne (Rhone, France) $19
(Caveat: I've seen an unusually wide price range on this wine; some retailers price it as high as $25.) As I might've mentioned, 100% Marsannes are unusual, because they aren't always all that great (usually Roussanne is blended with it for balance). But when they are, they really are. Yves Cuilleron is widely considered a master of Rhone whites, and he's got a great varietal Marsanne, one that manages to stay fresh and lively despite the grape's inherent tendency to be heavy and almost oily in texture. This has a nose of beeswax and peaches, with lots of nut, honey, and orchard fruit notes. It has a spectacular, mouth-coasting texture and great richness. Though not organic certified, the vines are pesticide free and sustainably grown. A slam dunk paired with poultry, but I wouldn't rule out salmon, roasted nuts, or crab.
---
Zind-Humbrecht Gewurtztraminer (Alsace, France) $24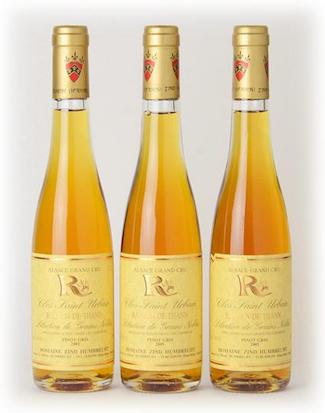 My favorite, favorite iterations of this grape come from Alsace, where they tend to develop an intense rose petal aroma and flavor. This one, however, is shorter on roses and more toward citrus, with very subtle florals. Dry and crisp, medium finish. Elegant. A good wine for most Asian cuisines (extremely spicy stuff might be a lot for it to handle), it'll also work well with salads and definitely smoked fish.
---
Zocker Gruner Veltliner (San Luis Obispo, CA) $20
"Zocker" is German for "gambler," and this wine got its name because planting Gruner Veltliner in San Luis Obispo was considered a bit of a gamble. Winemaker Christian Roguenant won that bet. Gruner can be so light that it's like drinking a glass of water that happens to be unfortunately high in calories. This one's got plenty of personality. White pepper and steel, a bit of melon, and something ineffably earthy. This is the kind of wine you have to be careful with because you could drink it all day. And you might. What do you drink it with? Whatever you like, as always, but this wine's bestie is smoke. Smoked fish. Flame-grilled artichokes. Even smoked ham. It's also a good choice for salads.
---
Zuani Collio Bianco (Collio, Italy) $24
Whenever I walk into my local pizza place, they just pour a glass of this because they already know I'm going to order it. A blend of Pinot Grigio and Fruilano, Chardonnay and Sauvignon Blanc, it's pleasantly weighty, cheerful yellow in color, and has an eclectic palate reflective of the combination of native and "exotic" grapes in the blend. Floral nose, followed by some apple, lemon, grass or hay, chalk, lime and something like fresh levain bread. Unassuming finish with white peach and a hint of ginger. For me, this is a pizza wine all the way. For you it might be something else. It's delicious on its own too.
---