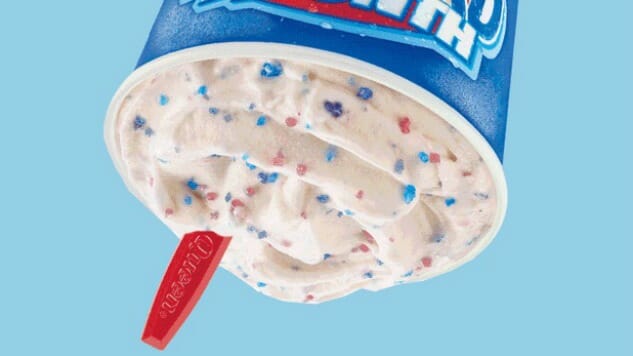 New year, new potential awkward interactions with fast food workers.
If you don't know, Dairy Queen has this company policy where their signature confection, The Blizzard, is supposed to be served to customers upside down in order to prove its delicious thickness. Obviously, this policy has never been widely enforced from store to store, but starting in 2016 it will be. Yay?
In its "Upside Down or Free" campaign, Dairy Queen promises to flip your Blizzard around in front of you, or you will receive a coupon good for a free Blizzard on your next visit. Yes, even at the drive-thrus.
So remember: if the next time you order a Blizzard and the minimum wage worker serving you doesn't mess around with your food before giving it to you, you can call him out on it and look like a dick at the same time for demanding another free Blizzard.