Chipotle Location Temporarily Closed After Reports of Customers Falling Ill
Photo by Joe Raedle/Getty
Food
News
Chipotle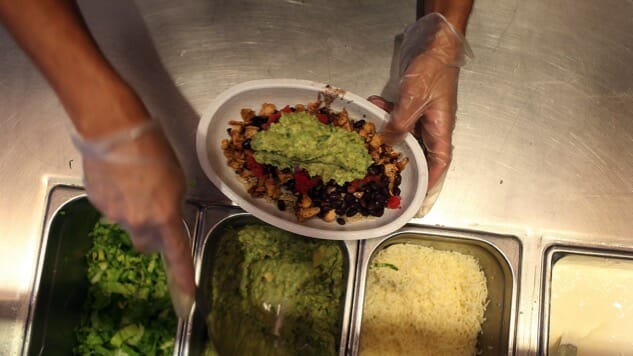 Chipotle has once again been struck by the plague. According to an AP report, Chipotle has temporarily shut down one of their restaurants in the Washington, D.C., suburbs after several customers reported becoming violently ill. While nothing has been confirmed yet, reports suggest that the illness is consistent with norovirus—that is, people are experiencing nausea, stomach pain and diarrhea. Or at least, more than usual after a Chipotle binge session.
After an E. coli scare back in 2015 and a norovirus incident last year, Chipotle has had a rough go of it recently. Jim Marsden, Chipotle's executive director of food safety, told Business Insider, "We are working with health authorities to understand what the cause may be and to resolve the situation as quickly as possible. The reported symptoms are consistent with norovirus. Norovirus does not come from our food supply, and it is safe to eat at Chipotle."
The location in question will reopen after a "complete sanitization," per the AP.