Desperation Pie as a Sweet Relief From Tough Economic Times
Photo by Sheri Silver/Unsplash
Food
Lists
dessert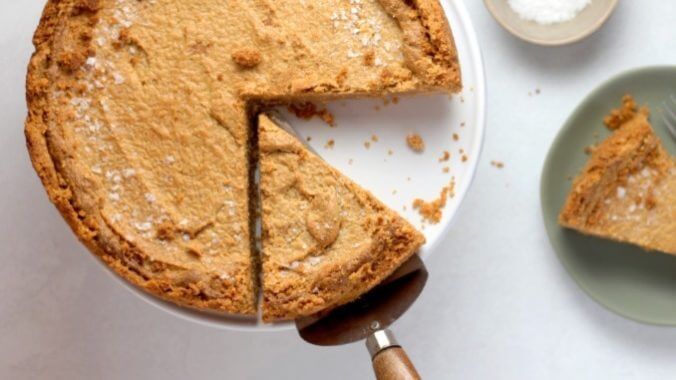 At various points in history, home cooks have found the cupboards bare. Despite a lack of resources, though, many of those cooks discovered how to turn their kitchen scraps into memorable desserts, and the desperation pie was born. Originally, desperation pies were prepared during the winter months, when a lack of produce meant that there was no fresh fruit with which to make a pie. More recently, like during World War II and the Depression, desperation pies became a sweet solution for dessert during difficult economic times.
As we face another economic crisis, as inflation wages a war on our wallets in the grocery store while wages remain stagnant, desperation pies are once again gaining traction. Whether you're looking for a cost-effective alternative to your usual dessert faves or you're just on the hunt for easy pie recipes you won't have to go to the grocery store to gather the ingredients for, these desperation pies may just be the solution. Let's take a closer look at some of the most celebrated desperation pies of hard times past so we can imagine a sweeter future going forward.
---
1. Water Pie from Southern Plate
You might just be surprised at how few ingredients you need to make this simple but delicious pie I found on the blog Southern Plate. First, you'll want to start off with a pre-made pie crust (or make your own for a cheaper dessert). In addition to the pie crust, you'll need water, of course, along with sugar, butter, flour and vanilla extract. By mixing water, sugar and flour together, you can create a sweet, creamy pie with shockingly few ingredients.
---
2. Buttermilk Pie from AllRecipes
There are only a few extra ingredients you'll need to upgrade your water pie to this buttermilk pie from AllRecipes. Buttermilk makes up the bulk of this pie, and lemon juice and nutmeg add just enough flavor to make the pie interesting. The earthiness of the nutmeg works really well with the acidity of the buttermilk and the lemon juice, and it all comes together in the rich filling. Make a buttermilk pie for your next dinner party, or throw one in the oven to freeze and enjoy later.
---
3. Chess Pie from Southern Living
If you want to add some bulk to your desperation pie, you may want to try this recipe for chess pie from Southern Living that calls for eggs and cornmeal. The secret ingredient is white vinegar: It balances out the sweetness from the sugar and leaves you with a subtle but luscious pie filling. Dust it with powdered sugar before you serve it, and nobody will realize that it was so incredibly inexpensive to make.
---
4. Vinegar Pie from Life, Love and Sugar
Are you seeing a theme here? Vinegar is an important ingredient in several of these pies, but it takes center stage in this vinegar pie recipe from Life, Love and Sugar. Although this pie doesn't technically contain any citrus, it's similar in flavor to a lemon pie. That bracing acidity from the vinegar offers a distinct flavor that you won't find in every pie recipe, which is perfect if you're tired of the more sugar-heavy recipes on this list. Make sure you brown the crust for an added touch of texture to keep things interesting, and then add some whipped cream on top for maximum deliciousness.
---
5. Mock Apple Pie
Wondering what you should do with that package of crackers that's been taking up room in the back of your pantry? This mock apple pie recipe from Serious Eats makes use of Ritz crackers along with other staple ingredients you probably have in your house to create a dessert that tastes almost exactly like apple pie, especially if you really pile on the cinnamon—no apples needed.
---
Samantha Maxwell is a food writer and editor based in Boston. Follow her on Twitter at @samseating.