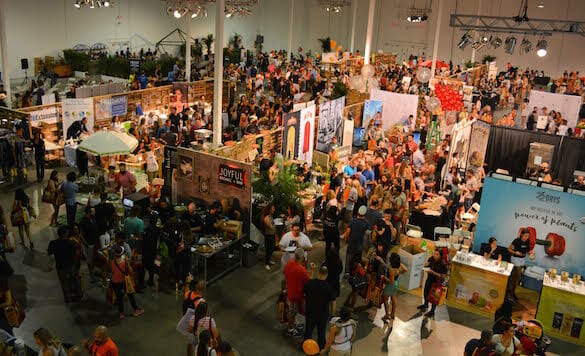 If you're jonesing for an epic feast—but Thanksgiving feels forever away—it might be time to start checking flight prices to Miami. The plant-based culinary extravaganza known as Seed Food and Wine Festival starts November 2nd, and its lineup includes five full days of eco-conscious hedonism with some of the nation's top traditional and plant-based chefs.
The schedule features 11 events in total, from a massive grand tasting village to chef-hosted dinners to a plant-based burger battle—all taking place at some of the city's chicest venues including the Eden Roc Hotel, The Sacred Space and the Surfcomber.
"We're excited to bring together not only plant-based chefs, but James Beard award-winning chefs to the festival to showcase their take on veggies," says co-founder Alison Burgos. "Omnivore, vegetarian or vegan—this is food everyone will love."
Plant-based influencers like 'Engine 2 Diet' creator Rip Esselstyn; chef-to-the-stars Mary Mattern; triathlete Rich Roll and his wife, Julie Piatt; celebrity chef Jason Wrobel; foodie favorites The Spork Sisters; 'Vegan Bowl Attack' author Jackie Sobon; and an array of others will be hosting events, meeting and greeting attendees, and whipping up food demos and multi-course meals over the course of the week.
"This is a lineup designed to appeal to everyone," says the festival's other founder, Michelle Gaber. "Whether it's the burger battle with craft beer pairings, the 5K run and yoga, the kid's day, or one of the celebrity chef dinners—we've really done our best to make sure there's an event that appeals to every interest."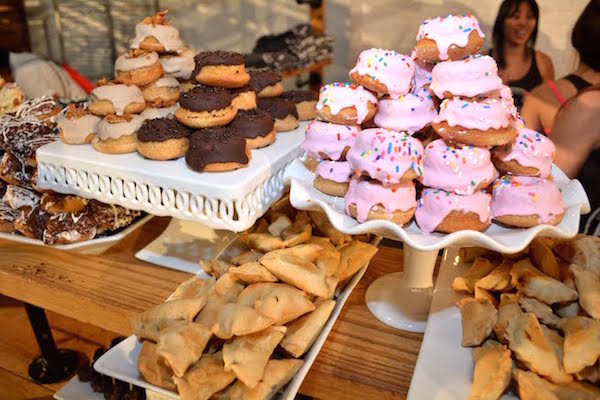 Thursday's Plant-Based Burger Battle will feature 12 different chefs from across the country, each whipping up elaborate burgers in the hopes of taking top honors. Attendees will get to taste each meat-free option and vote on their favorite.
This year, a new addition to the calendar is a two-day blogger's experience dubbed Seed Summit, also kicking off on Thursday. With 20+ talks and workshops on topics like food styling, photo retouching, crowd-funding, how to find a vegan boyfriend (seriously) and many more—it's informational overload designed to help content creators hone their skills and increase their reach.
Come Friday, the Best of the East and Best of the West dinners will showcase top chefs from each coast, respectively. Jason Sellers of Asheville's Plant, Scott Winegard of Matthew Kenney Culinary, and Tom Brady's personal chef Allen Campbell are all on deck for the east, while Jeremy Scullin of Kindred in San Diego and Venoy Rogers III of Essensia at the Palms will hit the kitchen for the west.
Seed's biggest event by far is Saturday's Festival Day and Tasting Village, a day-long, veg-strong feast that drew over 3,000 folks last year. Guests get to munch their way through more than 150 vendors serving up samples of wine, food, desserts, beauty products and other goodies, all while chefs, celebs, and athletes take the stage for cooking demos and talks.
Then there's Sunday's Sprout's Kid's Day, a hands-on experience where little ones plant container gardens and decorate cupcakes—all while parents sip mocktails nearby.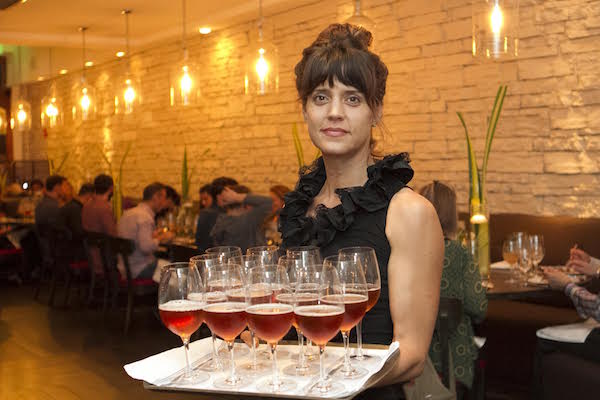 (Tickets are sold separately for each event, but a VIP Visionary Pass will get you into almost everything.)
Best of all (unlike Turkey Day and its tryptophan overload) Seed's lineup will leave you feeling good about yourself—and your choices. No food comas; no bloated bellies, no post-meal regrets—just oodles of plant-based eats and conscious company.
Hannah Sentenac is a freelance writer and journalist who covers veg food, drink, pop culture, travel, and animal advocacy issues. She's written for Live Happy magazine, Foxnews.com, MindBodyGreen.com, and numerous other publications and websites. Hannah is also the Editor-in-Chief of LatestVeganNews.com, a publication dedicated to positive, original news from the vegan and plant-based world.