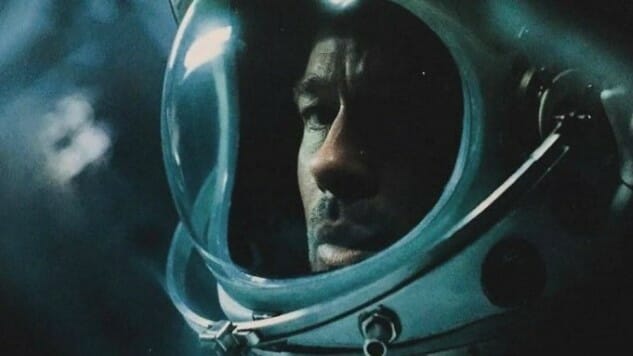 Ad Astra, the seventh film from perennial Palme d'Or nominee James Gray, finally has its first trailer, and it sees the much-nominated director expanding outward into what almost looks like blockbuster territory.
Ad Astra is a sci-fi drama, following Brad Pitt's astronaut character Rory McBride in the aftermath of a space program disaster, as he is tasked with some kind of new mission that involves the fate of his missing astronaut father. All we have is a purposely vague description:
Astronaut Roy McBride (Brad Pitt) travels to the outer edges of the solar system to find his missing father and unravel a mystery that threatens the survival of our planet. His journey will uncover secrets that challenge the nature of human existence and our place in the cosmos.
In terms of that "journeying across the cosmos in pursuit of something important to humanity's survival" theme, you really can't avoid direct comparison to Christopher Nolan's Interstellar, which starred Matthew McConaughey doing much the same thing. At the same time, the "scrambling along the hull of a space ship while debris whizzes by" aspects look more suggestive of Sandra Bullock in Gravity. Gray, on the other hand, has invoked the name of Apocalypse Now, which might make sense, given that it sounds like Pitt's journey is in search of a man—his own father, who may have lost his marbles.
In the end, though, we really don't know: Unlike Gray's most recent film, The Lost City of Z, this one isn't based on a novel with known source material. Rather, this is an original story from Gray and co-writer Ethan Gross.
Ad Astra can boast a pretty awesome, well-rounded cast that includes Pitt, Tommy Lee Jones, Ruth Negga, Liv Tyler and Donald Sutherland. It's currently scheduled for a Sept. 20, 2019 release. Check out the first trailer below.