We Finally Hear Chucky's Voice in the New Child's Play Trailer
Image via Orion Pictures
Movies
News
Child's Play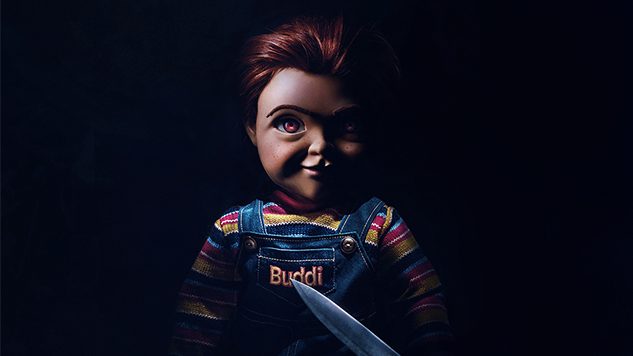 The second trailer for the remake of Child's Play is here, and with it the much-anticipated reveal of Mark Hamill's portrayal of Chucky, the iconic murderous doll. While we're disappointed that Brad Dourif isn't involved in the project, Hamill is no slouch in the voice acting department.
A previously released trailer revealed that Chucky is a smart-toy of sorts called the Buddi doll in the re-imagining, and this latest clip shows just how dangerous the internet of things can be. Long gone are the days of the Satanic panic, when Chucky was possessed by a serial killer thanks to voodoo magic. Now, Orion Pictures are capitalizing on the fear that the technology linking our ever-more-connected world will turn against us. Henry Kaslan (played by Tim Matheson, aka VP Hoynes in The West Wing) declares that "Buddi can connect to and control all of your Kaslan products and smart-home devices." … How convenient.
Of course, this spells grisly disaster for lonely 13-year-old Andy Barclay (Gabriel Bateman) and his single mom, Karen (Aubrey Plaza), whose only hope would appear to be Brian Tyree Henry's detective. The trailer's creepiness ramps with ferocious intensity towards the end, building up to Hamill's dulcet, unsettling tones.
Watch for yourself below and, further down, check out the Child's Play poster. The film opens June 21.