IFC Films Snags Chris Morris Satire The Day Shall Come
Photo by Matt Winkelmeyer/Getty
Movies
News
Chris Morris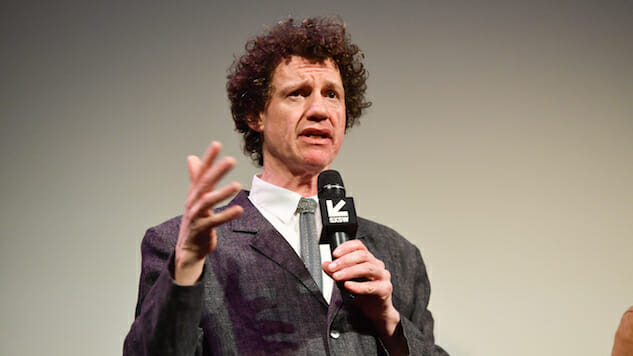 IFC Films has snagged U.S. rights to Chris Morris's satire The Day Shall Come, set for release Sept. 27, per Variety. The film will mark nine years since Morris' debut Four Lions, a brazenly funny, pitch-black comedy about a group of Islamic terrorists.
Morris's new film will tell the story of Moses Al Shabaz, a political activist working in the Miami projects, banning guns in his community, fighting crime and plotting a government coup. But he and his wife are struggling with money, barely evading eviction and desperately accepting a $50,000 deal to horde illegal guns. The deal takes a turn as it's revealed his sponsor works for the FBI, launching him into an absurd and wildly escalating cat-and-mouse chase.
With Morris at its helm, the movie is sure to offer up dark, bitter comedy alongside insight into our societal shortcomings, especially those of our justice system.
Newcomer Marchánt Davis will take on the lead role of Moses, while Orange is the New Black star and Tony Award-winning Broadway actress Danielle Brooks will play his wife, Venus.
The duo will join a star-studded cast that includes Anna Kendrick, stand-up comic Jim Gaffigan and Denis O'Hare, best known for his work in HBO vampire show True Blood, FX's American Horror Story and the family drama series This Is Us.
See-Saw Films will helm production with Iain Canning and Emile Sherman onboard alongside Archer Gray's Anne Carey, Chris Morris and Deffin Schlesinger.