Flannery O'Connor's "A Good Man is Hard to Find" to be Adapted by Atlanta Production Company, Passion of the Christ Writer
Image via Atlanta Metro Studios
Movies
News
Flannery O'connor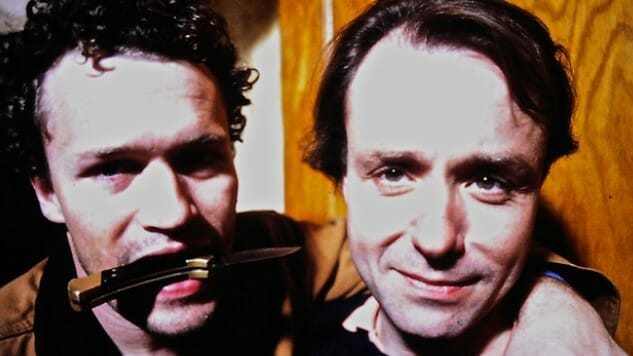 Producer Ed Richardson, co-founder of Atlanta Metro Studios, is adapting Georgia native Flannery O'Connor's classic short story "A Good Man is Hard to Find" into a movie with screenwriter Benedict Fitzgerald, best known for writing Mel Gibson's The Passion of the Christ.
Richardson and Fitzgerald both have a personal connection to the story. Richardson said in a press release, "Like countless O'Connor devotees around the world, the power of this story has had an overwhelming impact on my life. To say this is a passion project doesn't touch it." For Fitzgerald, not only has he written the screenplay for a previous O'Connor adaptation (John Huston's Wise Blood), but his parents were also close friends with the author, who babysat him on a number of occasions when he was young.
Richardson said of Fitzgerald:
Benedict was always the most organic choice to write the screenplay for A Good Man is Hard to Find. It was clear the moment we met, and has been reinforced throughout this entire process. Especially considering his family's close relationship with Miss O'Connor, as well as his personal abiding devotion for her mighty works, it's an honor to work together to bring this film to a global audience.
O'Connor's stories were deeply influenced by her upbringing in Georgia and the movie will stay close to that influence: it'll be filmed in 2017 throughout Georgia, near O'Connor's family home. "As an Atlantan, I consider myself very fortunate to be just a short drive from Andalusia, the O'Connor family farm in Milledgeville," Richardson said. "I have a painting of the farm house hanging over my desk in my office at Atlanta Metro Studios."
O'Connor's dark story of a serial killer murdering a Georgia family received sharp backlash when it was published in 1953, but Richardson says, "It wasn't just violence for the sake of violence, and her writings offered salvation for all … even us misfits."