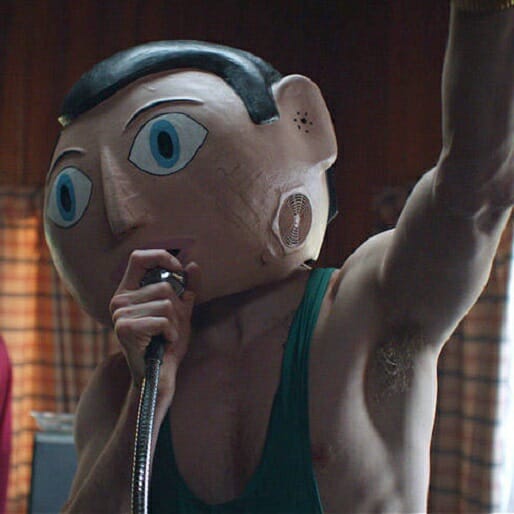 Over the course of Michael Fassbender's career, he's had plenty of screen time to show off his body, and yes, he gave a terrifying performance in 12 Years A Slave. But it's about time someone stuck a giant paper mache head over his mug so he can really show off his chops.
Frank is a comedy that follows Jon (Domhnall Gleeson), a wannabe musician who discovers the mysterious Frank (Fassbender), who leads an eccentric pop band. The band moves to Ireland to record an album. After Jon involves himself with the act, he soon discovers he's bitten off more than he can chew with the enigmatic Frank.
Frank is directed by Lenny Abrahamson and also stars Maggie Gyllenhaal and Scoot McNairy. The film hits theaters Aug. 15. Watch the trailer above.