Shout Factory Announces Acquisition of 270 Roger Corman Movies
Photo via Getty Images, Andreas Rentz
Movies
News
Roger Corman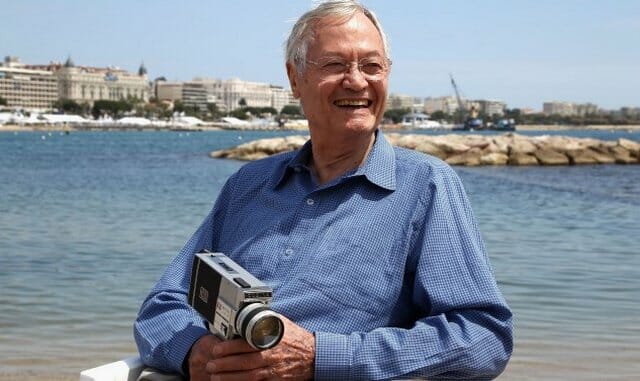 Big news today for any film geek who considers himself/herself a fan of classic B movies, as Shout! Factory has announced a huge acquisition of more than 270 movies from the King of the B's himself, Roger Corman. In partnership with China-based Ace Film HK, Shout! Factory has purchased the New Horizons Pictures library of films, which encompasses 270 titles from producing team Roger and Julie Corman. The deal will give Shout! all rights to those films in North America, Europe, Australia and Russia.
But enough about business, let's talk about movies! The New Horizons library is a vast minefield of B movies good and bad, with classic titles that include the following: Rock'N'Roll High School, Battle Beyond the Stars, Piranha, Galaxy of Terror, Bloodfist, Black Scorpion, Eat My Dust!, Humanoids from the Deep, Slumber Party Massacre, Forbidden World and many more. We could even see some follow-ups to certain properties, as the Shout! Factory news release on the topic says "Future endeavors on the movie/series remake of select film properties will be developed, produced, and distributed either by Shout's filmed entertainment production and distribution arm, Shout! Studios or ACE and its various strategic partners in Asia."
"We've been huge fans of the Cormans," said Shout! Factory's founders in a joint statement. "Their great ingenuity and independent spirit have inspired us throughout our careers. We've loved working with them over the last 8 years and are thrilled to now be the custodians of these beloved films, making sure that film buffs and fans everywhere discover them like we did."
"During the past decade our personal and professional relationships with Shout! Factory's Bob Emmer, Richard and Garson Foos, and Ace Film's Henry Luk and Adam Yuchen Ren have shown us that their independent, entrepreneurial spirit, respect for our work and creative methods of distribution and production make them especially well-suited to carry on with the New Horizons film library," stated Roger and Julie Corman.
Corman, now 91 years old, is of course a legend both to genre movie geeks and people passionate about independent cinema, as we've written about in depth in the past. In a career spanning six decades, he's been showered with honorary awards such as a "Master of Horror" and an honorary Oscar, which he picked up in 2009. His 350 films produced (not to mention 60 directed) make him among the most prolific American film personas in history, and he's just as well known for giving a first chance to dozens of future Hollywood luminaries in his productions. These members of the so-called "Corman film school" include the likes of Jack Nicholson, Francis Ford Coppola, Robert De Niro, Martin Scorsese, James Cameron, Ron Howard, Peter Fonda, Jonathan Demme, Gale Anne Hurd, Diane Ladd, Tommy Lee Jones, Harry Dean Stanton, Sandra Bullock, Bruce Dern, Talia Shire, Charles Bronson, Joe Dante, Peter Bogdanovich and Sally Kirkland. It's entirely possible that without Corman, none of the above would have become stars in Hollywood.
Julie Corman, meanwhile, has produced more than 35 films working alongside her husband, working with the likes of Jonathan Demme and Martin Sheene. Together, the pair represent the undying spirit of independent film in the U.S.