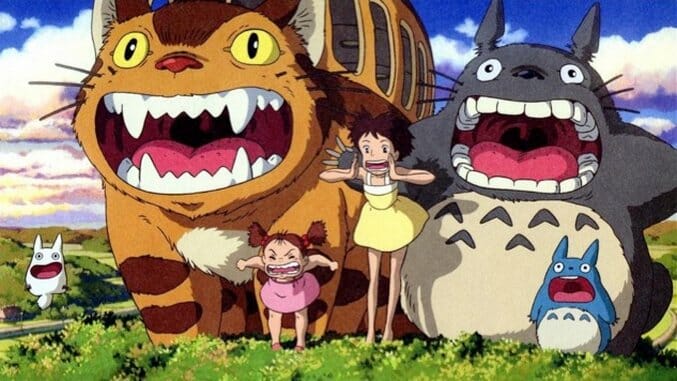 The world has not lost all her purity! Studio Ghibli, the animation company responsible for classic animes like Spirited Away and KiKi's Delivery Service, has announced plans to build a theme park based on the world-renowned My Neighbor Totoro. Arguably the most beloved creation of famed Japanese director Hayao Miyazaki, the loosely named "Ghibli Park" will be built on the Aichi Commemorative Park grounds and will open sometime in the early 2020s.
The site marks the premises of the 2005 World Expo and covers nearly 500 acres. Under the plan, the park will incorporate playgrounds and other developed areas to avoid felling trees. A life-sized replica of Mei and Satsuki's home already stands in the park, attracting over a million visitors last year.
"Studio Ghibli's films have love toward living creatures and Earth, which fits the concept of the expo," Gov. Hideaki Omura said at a news conference, per The Japan Times. "I would like to pass down this idea to future generations." The theme is perfect considering how doomed the world feels currently.
Possible attractions from the film may include a giant, cuddly forest spirit guest can sleep on and pretend like everything is fine, a living cat bus that soars through the sky, rescuing you from this accursed planet, and mischievous, dancing troll ghosts who have the power to grow trees over night. Regardless of what Studio Ghibli decides to put in the park, it sounds like the perfect place to escape the world into the idyllic "situation and landscapes" seen in the film.