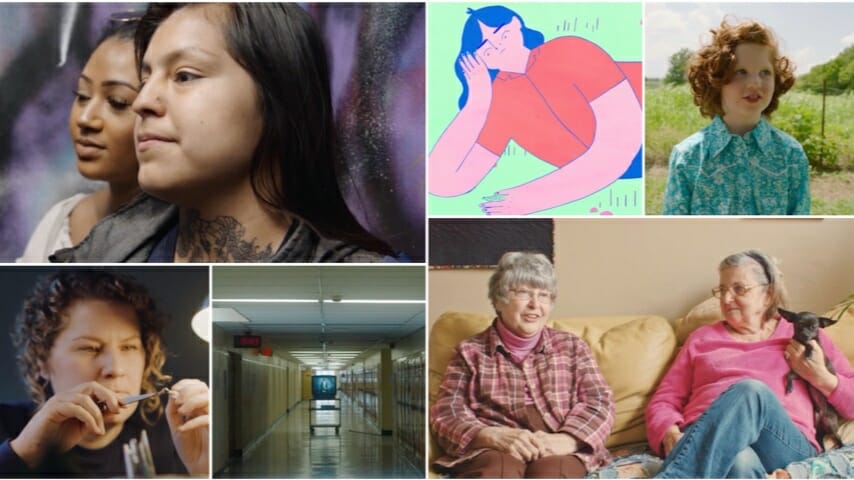 Despite this year's SXSW being canceled due to COVID-19, the Austin-based festival has found a way to share some of its films with the public, making the majority of the shorts program available online for free starting on Wednesday, March 25.
"Watching these films is a way to support the artists you love and connect to the world around you, during a time when we could all use a little more connection," as per a program description on the Mailchimp Presents: SXSW 2020 Shorts website.
Despite the festival's cancellation, SXSW released a list of its 2020 honorees, including Cooper Raiff's Shithouse as the winner of the narrative feature competition, Katrine Philp's An Elephant in the Room taking the top prize for documentary feature, Tomer Shushan's White Eye for narrative shorts and Carol Nguyen's No Crying at the Dinner Table for documentary shorts.
SXSW's shorts program is a vivid collection of stories, from "Quilt Forever," a documentary that explores what is described as "the Academy Awards of quilting" to "Slug Finger," an animated film about "the unusual story of a girl whose finger transforms into a slug."
Take a look at our list of the festival's ten best short films available online.
---
10. "Slug Finger"Director: Lily Shaul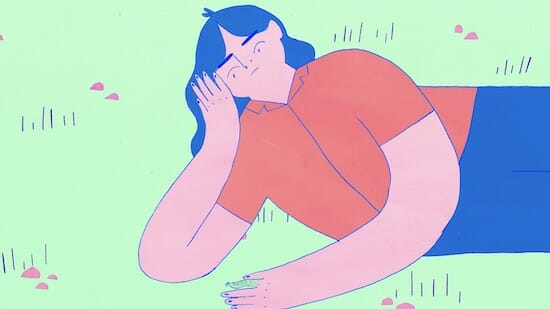 The plot of Lily Shaul's not-so-deceptively-named "Slug Finger" revolves around a woman who trips and falls on the concrete, and accidentally touches a small slug, which makes her finger turn into the slimy, pink and green creature: antennas and all. Short, simple and visceral, Shaul communicates the woman's journey evocatively, via hand-drawn animation, clean, minimalist lines and a bright color palette. With little dialogue, the intrigue of the film lies in its charming visual journey and the uncanniness of feeling at once out of place and at peace with a squirming slug for a finger.
---
9. "Just Hold On"Directors: Sam Davis and Rayka Zehtabchi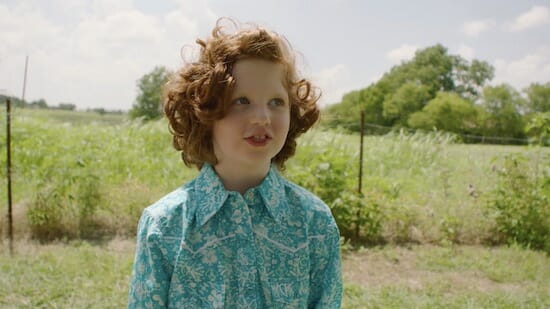 Marlie McDonald survived pediatric cancer in part by doing what her parents instructed: just holding on. But now, the six-year-old cancer survivor has taken her strength to large, raucous stadiums, where McDonald has become a champion sheep rider. Watch her hang on to a sheep's catapulting body, or sing, or ignore one TV reporter's slightly sexist interview question. "Just Hold On" is a feel-good short documentary that shines brightly, painting a picture of one survivor's lively pastime.
---
8. "Coup D'etat Math"Director: Sai Selvarjan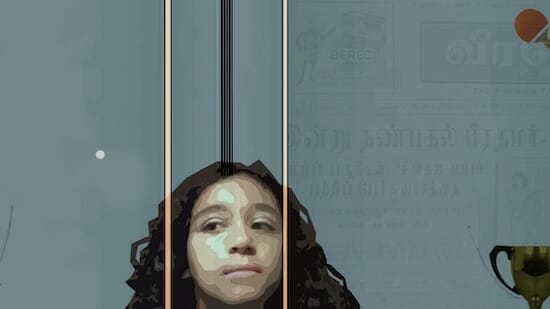 "Coup D'etat Math" is evocative and prescient. Sai Selvarjan's haunting film about immigration keeps the four stories and locations depicted in it decidedly "ambiguous as to put emphasis on the experiences rather than the politics behind the struggle," according to the synopsis. The narration transports the viewer, as does the dreamy, slipstream animation style.
---
7. "Dieorama"Director: Kevin Staake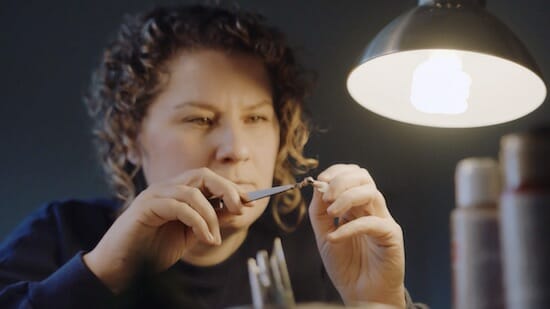 "Some of us in this world walk around a little bit more attuned to what's off-kilter, and I've always been wired that way," narrates artist and public defender Abigail Goldman over an initially picturesque-looking diorama. But a tracking shot soon reveals a bloody murder scene, with a woman standing over her husband with a knife. Kevin Staake's aptly titled "Dieorama" gives an insight into Goldman's artistic process, and her penchant for creating uncanny and darkly funny dioramas: scenes of suburban ennui gone wrong. Sharp and thoughtful, "Dieorama" is a lively portrait of an artist that makes what is gristle and grizzly a bit more manageable.
---
6. "Broken Orchestra"Director: Charlie Tyrell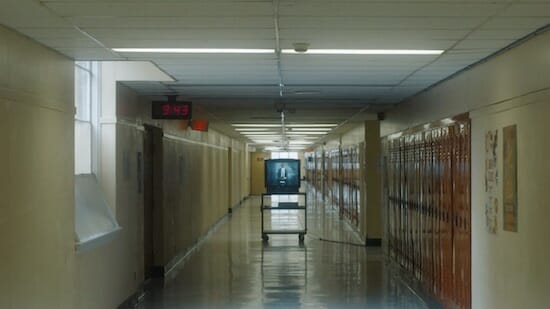 Charlie Tyrell's documentary reflects the subject matter in its form. As some Philadelphia public schools lost funding for music programs, one project sought to repair broken instruments for students to use. Tyrell tells that story by successfully fracturing the space of the film. Interview subjects are projected onto TV monitors placed in school buildings, so as to make dissonance more deeply felt.
---
5. "Call Center Blues"Director: Geeta Gandbhir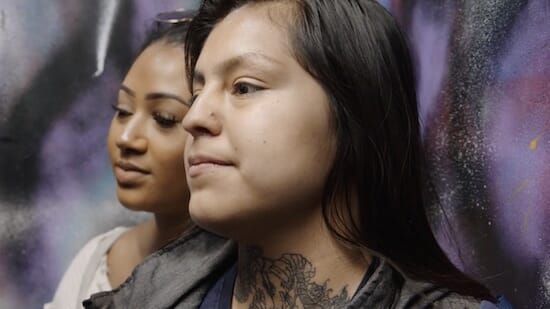 Despite its relative brevity—"Call Center Blues" has a runtime of only 25 minutes—it feels epic in scope, centering on a community of U.S. deportees living in Tijuana. Geeta Gandbhir's poetic short film examines the American Dream.
---
4. "No Crying at the Dinner Table"Director: Carol Nguyen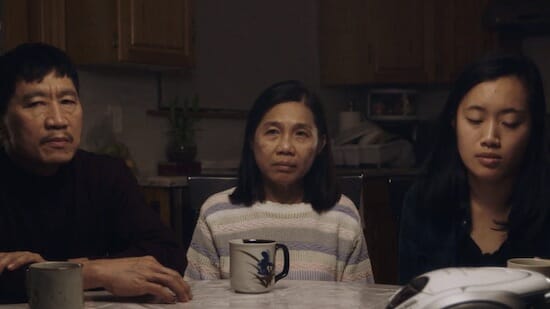 "No Crying at the Dinner Table" is an intimate and deeply moving portrayal of director Carol Nguyen's own family. She interviews them, sometimes one by one or as a group, and it is this lively, natural dynamic that makes "No Crying at the Dinner Table" poignant. There is the sense of a real collaboration between Nguyen behind the camera and her family in front of it as they process their grief.
---
3. "Mizuko"Directors: Katelyn Rebelo and Kira Dane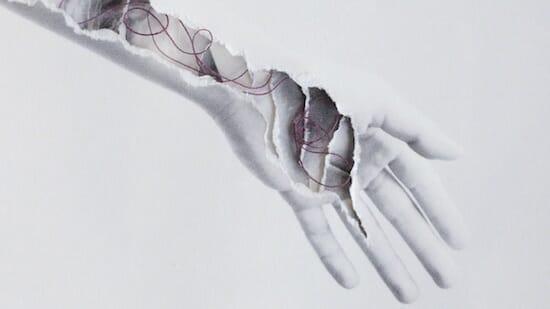 Super 8mm footage and photographs interweave with stop-motion animation to create this haunting tale about the narrator's abortion. In Japanese, the word "mizuko" translates to "water child," and describes aborted and miscarried pregnancies. The film flows seamlessly between photograph and memory, mind and body, in a way that's reminiscent of Chris Marker's oeuvre. "Mizuko" is deeply resonant.
---
2. "Regret"Director: Santiago Menghini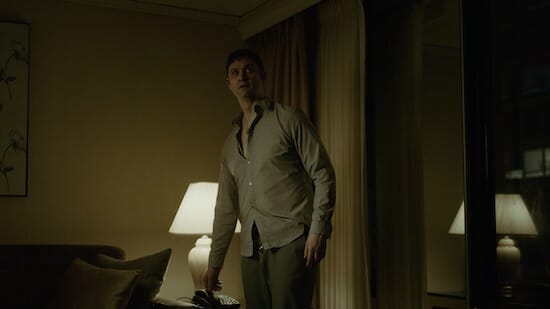 Junior is staying late at a hotel, fielding a call from his sister who pleads with him to attend his father's funeral. He shrugs it off, and calls work to confirm his work schedule for the next day. But as the night goes on, Junior keeps hearing his doorbell ring (no one's there) and noises in his apartment. After a particularly eerie call with his mother, a masked hand from under his bed reaches out and steals his phone. This is Santiago Menghini's masterful and poignant "Regret," a succinct yet devastating film that deals with, well, regret, in the style of Edgar Allen Poe. For this writer, one of the most compelling aspects of the piece film is Menghini's treatment of movement. "Regret" seems to always offer Junior the opportunity to change his ways.
---
1. "Quilt Fever"Director: Olivia Loomis Merrion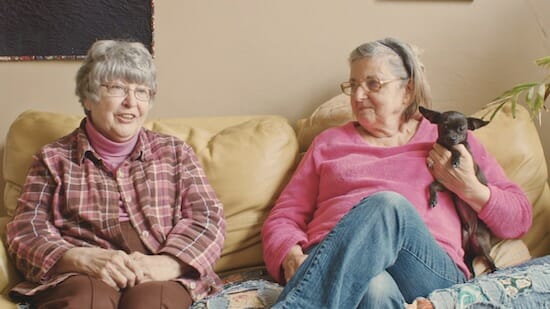 SXSW's 2020 edition has no shortage of talented voices, but "Quilt Fever," a documentary about the Quilt Show in Paducah, Kentucky, and its superfans, is pure, unadulterated joy. Pun most definitely intended, it is the soft, comforting blanket that we need in these troubling times of COVID-19. Director Olivia Loomis Merrion brings to light an unexpected and simply delightful pocket of American culture—the quilt makers and quilt obsessed. Brimming with humor, a compassionate eye for detail and a lot of heart, "Quilt Fever" might not make you take up the craft, but it will offer up enough heartfelt moments and well-timed jokes to warrant several viewings. I left the film wishing that I could love something as purely as the documentary subjects love quilting.
---
Isabella Bridie DeLeo is a journalist and critic currently based in Chicago. You can follow her on Twitter.