Taiki Waititi Set to Direct Thor 4 While His Live-Action Akira Remake Hangs in Limbo
Photo by Gregg DeGuire/Getty
Movies
News
Thor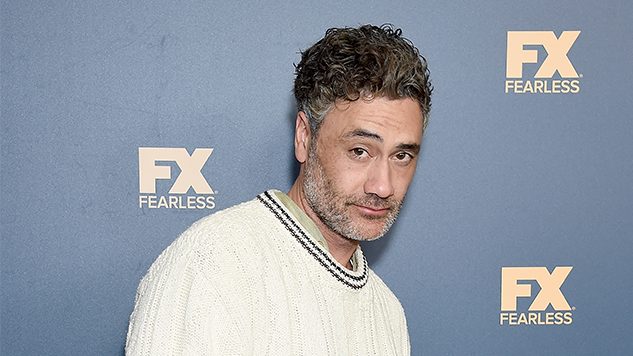 Whew: Taika Waititi is returning to the nine realms of Asgard to direct Thor 4.
THR reports that the director's schedule cleared up after yet another production delay on the live-action adaptation of Akira. The film, which was recently announced to have a 2021 release date, is being put on pause after ongoing script developments bumped up against Thor 4's production schedule. Warner Bros. is reportedly optimistic about the chances of keeping Waititi onboard to direct the film.
Still, you gotta find the silver lining in that bad news somewhere, so we're pretty stoked that Waititi will be writing and directing Thor 4. His take on the character in Thor: Ragnarok was stylish and sleek, a technicolor treat that revitalized the character and introduced some interesting new ones in the shape of Tessa Thompson's Valkyrie and Jeff Goldblum's Grandmaster.
Of Waititi's direction for Thor: Ragnarok, we wrote in our review of the film that he "seems determined to mine every ounce of comedy—be it physical, situation or conversational—from a tale that's both rollicking buddy movie and retelling of the least uplifting tale in all Norse mythos."
Just about nothing is known about Thor 4—or any of Marvel's Phase 4 films, really—but we can expect to hear more sometime soon. Until then, fill the Marvel-shaped void in your heart with our ranking of the MCU's films here, or you can catch up on Waititi's many other projects here.