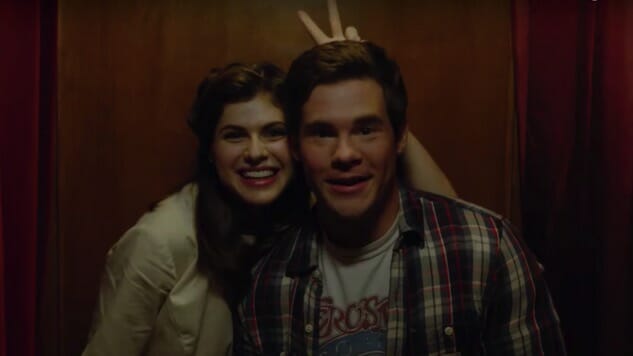 We all have either had that friend (or been that friend) who got stuck in the friend zone. In Netflix's When We First Met, Workaholics alum and co-creator Adam Devine experiences the zone firsthand when he meets a beautiful girl (Alexandra Daddario, Baywatch) at a party and she just wants to be friends. He's waited too long to tell her his actual feelings, so hers have become platonic. Three years go by and he wonders what exactly he could've done to prevent the dreadful friend zone. All is not lost for Devine, though: He finds a mysterious photo booth that will send him back to three years ago, giving him another chance to romance the girl of his dreams.
When We First Met is directed by Academy Award-winning director Ari Sandel of the Oscar-winning short film West Side Bank and 2015's The DUFF. The film stars Devine, Daddario, Shelley Hennig (Teen Wolf) and Robbie Amell (The Flash).
The film will be released on Netflix on Feb. 9. Watch the trailer above.