Will Ferrell's Russ & Roger Go Beyond Is Canceled, Due to Harvey Weinstein and #MeToo
Photo by Nicholas Hunt/Getty
Movies
News
Will Ferrell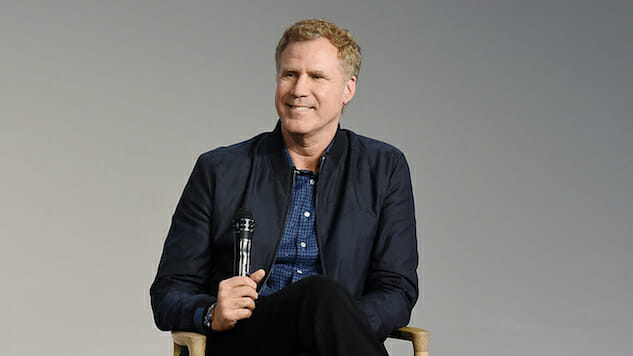 Ever since the explosive allegations against movie mogul Harvey Weinstein (he just got charged with several new sex crimes in NYC) first came to light and kicked off the #MeToo movement, Hollywood has been in a violent and often confusing upheaval. In addition to the other performers and creators who have been outed for sexual misconduct, potential film projects are now being viewed through an entirely different lens than ever before. Projects that seemed like sure bets are suddenly being put through an entirely different type of scrutiny.
Case in point: The proposed film Russ & Roger Go Beyond from producer David Permut. Previously stated to be in pre-production, the film has apparently been canned—or at the very least, shelved indefinitely—in the wake of the Weinstein scandal and #MeToo movement, due to its subject matter.
Russ & Roger Go Beyond was meant to be the story of the unlikely friendship between filmmaker Russ Meyer, aka "The King of Sexploitation," and film critic Roger Ebert. After forging an odd couple union, the two collaborated on the screwball 1970 musical Beyond the Valley of the Dolls, which was directed by Meyer and written by Ebert. The film had been greenlit and cast, with Josh Gad portraying Ebert and Ferrell starring as Meyer, helmed by Sing Street director John Carney. As the would-be official synopsis put it:
The tale of the minds behind the 1970 film Beyond the Valley of the Dolls is dramatized in this comedy starring Will Ferrell and Josh Gad. Russ Meyer (Ferrell), a B-movie maven, makes a splash by enlisting film critic, and aspiring screenwriter, Roger Ebert (Gad) in his latest offering, a X-rated story about three gorgeous ladies who venture out to Hollywood.
Now, however, it would seem that the film is no more, and it's not too hard to see why. After all, in the modern climate, how would people look upon a film about the director of Faster, Pussycat! Kill! Kill! being portrayed as a protagonist? At the very least, modern appraisal of Meyer views the director as a smut-peddler. Characterization as an outright predator likely wouldn't be too much of a stretch. As Permut is quoted, via The Playlist:
"We had funding and were ready to make the movie. That green button turned into a red button literally overnight the moment the Harvey [Weinstein] news hit the world. When those allegations happened, people had reservations about this film so essentially a green-lit picture turned into a project that was not going to get made. The consensus felt by our director and Will Ferrell and Josh Gad was it wasn't the right time to tell the story about a Hollywood filmmaker who makes sexploitation movies. I didn't necessarily believe that it's not the time to tell a historically accurate project based on this true story because I think something can be learned from it and Russ Meyer had strong women characters in his movies."
"Strong women characters" might be a bit of a stretch for anyone who has seen the likes of Meyer's Beneath the Valley of the Ultra-Vixens, but we understand Permut's point, in terms of creating a historical biopic about a controversial figure. Is it not possible to show a multifaceted character in a telling of the life of someone like Russ Meyer? Or does every film about a figure like Meyer now have to become a damning expose in order to get made?
We'll see if Russ & Roger Go Beyond ever resurfaces, but for now, it looks like another project condemned to the scrap heap.