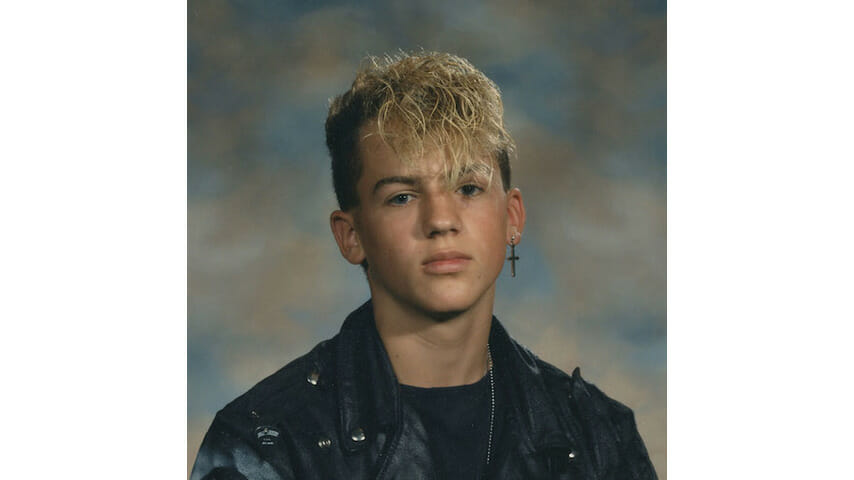 On his new solo album Real Life, Aaron Sprinkle seamlessly merges his two creative career paths in wildly adventurous and rewarding ways. A veteran of the alt-pop scene on both sides of the microphone for just shy of three decades, Sprinkle has an impressively storied resume as both an artist (Poor Old Lu, Rose Blossom Punch, Fair and solo work) and producer (over 100 records, including releases by Anberlin, Eisley, MxPx and upcoming albums by New Found Glory and Story of the Year). While Sprinkle has always managed some form of creative progression with each of his own bands or solo albums, never has his artistic evolution been more intensified and more informed by his work as a producer as it is on this new electro-pop opus.
There are two strong motifs running throughout Real Life. The first is juxtaposed dualities: emotive melodies against robotic rhythms, '80s-'90s synth tones against '00s-'10s percussion loops, experimental creator against expert capturer, poetic inspiration against procedural process. The second is Sprinkle's "variations on a theme" approach to taking elements that initially seem to contrast and skillfully finessing them until they become intertwined accomplices that grow increasingly inseparable with each repeated listen.
While Real Life continues to showcase the impressive melodic touch that Sprinkle has always exhibited on his own releases, the album also enters some exciting new musical territory that he has previously only experimented with on work he's produced for other artists. This is most notably felt in the aggressive percussive palette and infectious dance tempos. Place the Daft Punk-esque robo-syncopation found on opening track "Invincible" or the stuttering start-stop pulse of the title track against the musical makeup of any of Sprinkle's predominantly guitar-centric albums and you'll discover an artist in forward-facing motion, always pushing against the walls of preconceived expectations.
In Sprinkle's hands, the pure pop bliss of songs like "Never Alone," "Step Here" and "I Don't Know Who You Are" somehow feel equally formulaic and innovative. They appeal to the current culturally agreed upon principles of pop music while simultaneously turning them on their head with inventive melodic turns and uniquely textured rhythmic samples. Even the scant few elements of closing ballad "Wander" manage to inhabit multiple spaces, opening with a tranquil synth pattern that could anchor the Stranger Things soundtrack before giving way to a multi-synth/vocal wash combo evoking Some Great Reward-era Depeche Mode. When Sprinkle incorporates a simple, unadulterated acoustic guitar into "Not Listening," its shimmering essence pulls double duty as both an organic instrumental element that bolsters the song's chorus and also a recollected echo of his substantial back catalog as an alternative guitarist, folk troubadour and indie rock frontman.
Evidence of Sprinkle's impact as a producer can also be felt in the guest vocalists he's compiled for Real Life, which includes Elle Puckett (Poema, Eisley) on "Invincible," Sherry Dupree-Bemis (Eisley) and Max Bemis (Say Anything) on "Real Life," Matty Mullins (Memphis May Fire) on "Someday" and Stephanie Skipper on "I Don't Know Who You Are." Each provides an engaging foil to Sprinkle's sublime delivery and allows him the opportunity to splash the sonic canvas with freshly customized hues.
On some tracks, Sprinkle even plays around with his own vocals, running them through spaciously echoed or mechanized effects until they become a new component to playfully employ against their original source. It's rare to see so much growth and transformation from an artist contained within one single album, but that engaged struggle for forward progress is what real life and Real Life is all about.