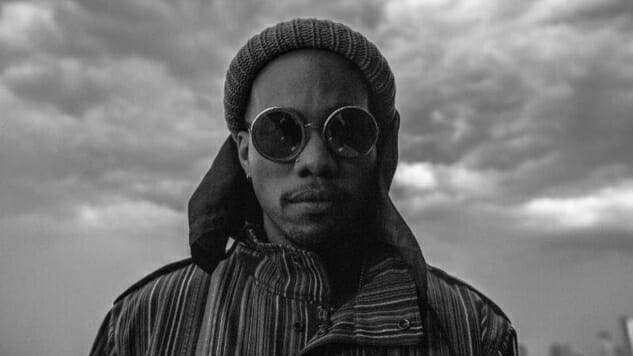 "Bubblin" is the new single and video from Anderson .Paak, out today. The artist, known for Malibu—one of Paste's favorite albums of 2016—and NxWorries' Yes Lawd!, raps on this song rather than singing as he plays with the fast rhythm.
Speaking with Zane Lowe on Lowe's Beats 1 show on Thursday, .Paak said he doesn't consciously decide whether to rap or sing on a track, he just goes with whatever flows naturally.
"It was fun just meeting the beat halfway," he said of writing the lyrics. Some of the lyrics have a particularly light-hearted quality, with lines like "Left my slippers at the function, it's hard to run in Gucci slides" and "R.I.P. to times when I was broke" standing out.
The beat of the song is interrupted towards the end, with rather indistinct talking and scuffling sounds adding another dimension to the track. "Bubblin" was produced by Jahlil Beats and Antman Wonder.
Fans should keep an eye out for more music from .Paak. "I have 65,000 songs in the vault," he told Lowe. A subsequent press release referred to "Bubblin" as "the first of more to come."
.Paak also spoke of working with Dr. Dre, so we have that to look forward to, and hopefully some of those tracks will be released soon. Listen to the rest of his Beats 1 interview here and check out the "Bubblin" video below.