Goldie May Have Accidentally Revealed Banksy's Identity
Photo by Carl De Souza/Getty, John Phillips/Getty
Music
News
Banksy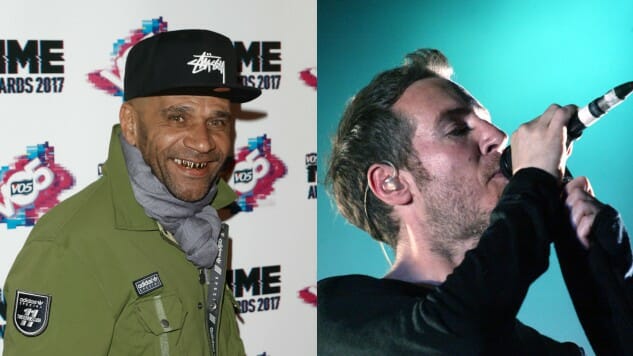 During a podcast earlier this week, DJ Goldie accidentally hinted at the identity of Banksy, the illusive graffiti artist who's gained recognition for his political statements in his art.
As reported by Metro, Goldie let a name slip during the podcast, in which he criticized mainstream love of Banksy but general distaste for the graffiti community. "Give me a bubble letter and put it on a t-shirt and write 'Banksy' on it and we're sorted. We can sell it now," said Goldie. "No disrespect to Robert. I think he is a brilliant artist. I think he has flipped the world of art over."
The Robert that Goldie is referring to is assumed to be Robert Del Naja, a member of the band Massive Attack. Goldie and Del Naja used to run in the same graffiti circles in Bristol in the 1980s. After spilling the name, Goldie paused and quickly changed the subject.
This isn't the first time Del Naja has been connected to Banksy; it's thought that Banksy is multiple people, lead by Del Naja, since the appearances of Banksy works often coincide with Massive Attack tour dates.