Bonny Light Horseman Spin Ancient Songs Into Modern Gold on Self-Titled Debut
Folk-pop supergroup includes Anaïs Mitchell, Eric D. Johnson and Josh Kaufman
Music
Reviews
Bonny Light Horseman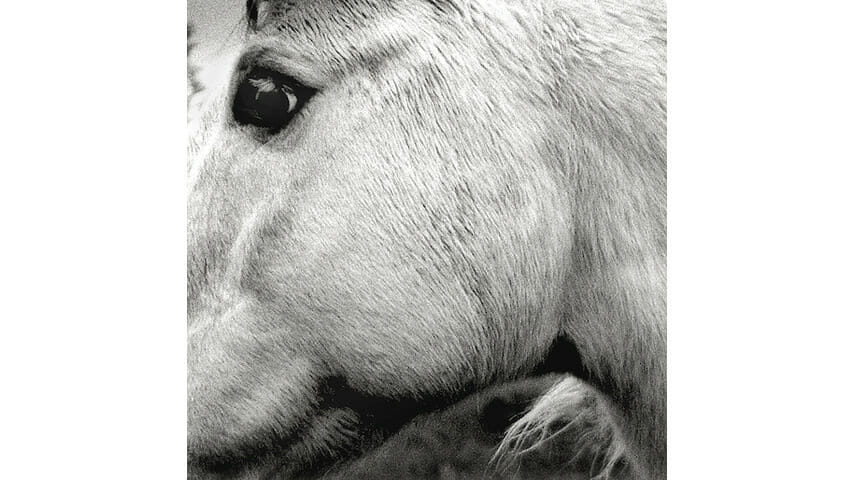 If you Google "oldest known musical instrument," you'll find that the answer is the flute: 42,000-year-old fragments of the instrument carved from bird bone and mammoth ivory were discovered in a German cave a decade ago. But the cheekier, less scientific answer to that query, though, is the human voice. It makes logical sense: As long as there have been humans, they've surely used their voice to sing.
In other words, it's not just the material that's timeless on the new self-titled album from folk supergroup Bonny Light Horseman. It's the voices—of decorated singer/songwriter Anaïs Mitchell and Fruit Bats leader Eric D. Johnson, especially—that make Bonny Light Horseman more than just another rehash of traditional songs.
The trio, which also includes multi-instrumentalist Josh Kaufman (The National, Josh Ritter), came together during two 2018 festivals connected to Bon Iver's Justin Vernon and The National's Aaron Dessner—Eaux Claires in Wisconsin and the 37d03d Festival in Berlin. There, Mitchell, Johnson and Kaufman zeroed in on their goal: to give ancient songs a contemporary twist, and to surround the timeless feelings expressed in those songs with drop-dead gorgeous string and vocal arrangements.
From top to bottom, Bonny Light Horseman accomplishes those goals. Take, for example, album highlight "The Roving," based on a traditional ballad of indeterminate origin. Against a gentle sway of acoustic guitars and piano, Mitchell plays a pitch-perfect narrator who can see his lady, Annie, slipping away, and there's nothing he can do about it. Even in the 21st century, anyone who has loved and lost can relate. Later, on "Blackwaterside," Mitchell and Johnson share lead duties on a story of sex, lies and shame, all the while draped in a lovely chorus of "ooohs" and "aaahs" provided by Irish singer-songwriter Lisa Hannigan and two-thirds of indie-folk trio The Staves.
Elsewhere, on "Jane Jane," the trio offer up a jaunty take on the African-American spiritual "Children, Go Where I Send Thee." They welcome Vernon for a well-timed guest vocal on the graceful Applachian folk song "Bright Morning Stars." And for "Magpie's Nest," they whip up a delicate bed of string-band magic and then pair it with the album's most majestic chorus. And then there's the second track, "Deep in Love": Even among 10 tracks of precision-guided folk-pop brilliance, it's an ultra-soft pillow of roiling strings and soaring melody that highlights everything special about Bonny Light Horseman.
These are old age-old songs about age-old issues, of course, so the lyrics are filled with ships sailing and flowers blooming, handsome lads and lying tongues, long black hair, guys named John, fare thee wells and own true loves. But by inserting modern sounds here and there—the droning organ on "10,000 Miles," for example, or the breathy tenor sax on "Lowlands" and the title track—Bonny Light Horseman deftly gives this very old material a glimmering shine that even the most synth-addled trend-chaser should be able to appreciate. And it'd be a mistake not to mention Kaufman's production, which is spacious, yet warm and intimate, like the band is playing in your living room, just for you.
Add it all up and you've got not only one of the best albums of early 2020, but one worth remembering when it's time to make your list at year's end.