Stream Car Seat Headrest's New Live Album, Commit Yourself Completely
Listen to eight CSH recordings and their Frank Ocean cover
Photo by Mikeal Beland
Music
News
Car Seat Headrest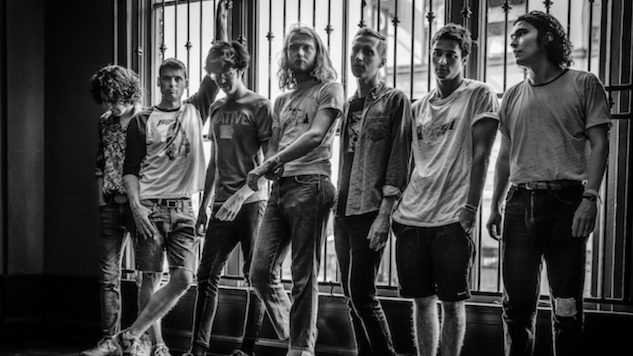 Car Seat Headrest released a new album that compiles live performances from their 2018 international tour via Matador Records on Monday.
The Seattle-based group recorded every live performance from their American, British and French tour dates with Naked Giants, and chose nine tracks to feature on the new album, Commit Yourself Completely.
Will Toledo, lead singer and frontman, performed and recorded material from two CSH albums with bandmates Seth Dalby (bass), Ethan Ives (guitar, vocals), Andrew Katz (drums, vocals), Grant Mullen (guitar, vocals), Giannia Aiello (guitar, keyboards, vocals) and Henry LaVallee (additional percussion).
The indie rockers first gained traction with 12 albums released to Bandcamp. They honored their early days by including tracks from their 2011 album and online cult classic, Twin Fantasy (Mirror to Mirror), on the new album's tracklist.
Twin Fantasy was notably re-recorded and released via Matador last year. Live renditions of tracks such as "Beach Life-in-Death," "Cute Thing" and "Bodys" are featured on Commit Yourself Completely.
Live renditions of songs from Car Seat Headrest's 2016 album Teens of Denial, such as "Fill In The Blank," "Drunk Drivers/Killer Whales" and "Destroyed By Hippie Powers," can also be heard on the new LP.
A cover of the 2016 Frank Ocean hit "Ivy," from the band's live concert in Olympia, Wash., is another must-listen.
Listen to Car Seat Headrest's Commit Yourself Completely via your streaming service of choice here.