Daily Dose: Connan Mockasin, "Charlotte's Thong"
The track is off his forthcoming album Jassbusters
Photo by Sam Kristofski
Music
Features
Connan Mockasin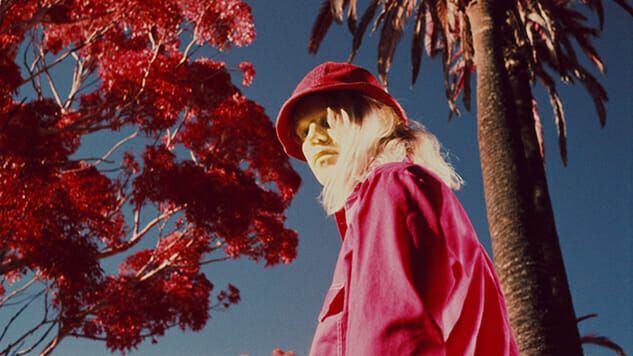 Daily Dose is your daily source for the song you absolutely, positively need to hear every day. Curated by the Paste Music Team.
It's been five years since Connan Mockasin's last album, 2013's Caramel, and while the world has changed, he's still finding comfort in the same familiar, lived-in grooves as before. "Charlotte's Thong," the second single from his forthcoming album Jassbusters, out Oct. 12 via Mexican Summer, lives up to his reputation for inhabitation—it's nine minutes long, and as smooth as a velvet chaise lounge.
Spin it and you'll have a few questions: Is that a Pink Floyd-drenched guitar lick I hear? Right there next to lounge-style grooves? And a decidedly Mac DeMarco-esque vocal delivery? The answers to these questions are all, resoundingly, yes—and yes, he is trying to seduce you, too. Mockasin has toured extensively with DeMarco, and they've had plenty of influence on each other, especially in the ways they express their mutual love of '70s soft rock.
"Charlotte's Thong" is a part of that legacy of songs that are as much place-setting as they are mood-setting. It uses its nine-minute runtime well: Every part gets its chance to shine, never rushing, always cool. Throw it on along with your finest silk robe and let the night take you where it may.
Be sure to catch Mockasin's five-part melodrama Bostyn 'N Dobsyn, a companion piece to Jassbusters.
Listen to "Charlotte's Thong" below.