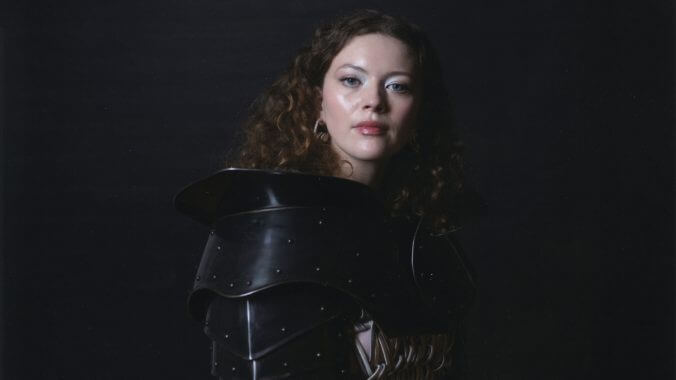 Daneshevskaya, the project of Brooklyn-based Anna Beckerman, is making her Winspear debut this fall with Long Is The Tunnel. Earlier this summer, Beckerman teased a forthcoming full-length with the single "Somewhere In the Middle," a multi-faceted acoustic track that swelled and sprawled into a heavy, drum-focused rock arrangement. That same type of dynamic construction resurfaces on today's new track, "Big Bird." Laced with distortion and supple synth notes, the song aches through bursting percussion and Beckerman's airy singing that thins out into a beautiful, angelic falsetto. "The biggest bird I've ever seen," she intones. "I don't know what the reason was. I can't tell a dove from the biggest bird I've ever seen." It's an earworm melody that rises and falls and glitters, culminating in a field recording of birds flocking to some unknown destination.
Beckerman says of the track: "I wrote 'Big Bird' on GarageBand on my phone. It automatically loops when you use it on your phone so the song ended up being a loop. When I showed the demo to Artur [Szerejko], Ruben [Radlauer], and Hayden [Ticehurst], I said we could turn it into a full song but they were into the loop. The lyrics are about when a big bird swoops down and everyone in the area stops to look at it together. I like moments like that where everyone is childlike and curious."
Long Is The Tunnel was produced by Radlauer of Model/Actriz, Szerejko and Ticehurst, and the record features guest contributions from Black Country, New Road's Lewis Evans. Watch the music video for "Big Bird," check out the album artwork and tracklist for Long Is The Tunnel and take a look at Beckerman's upcoming Daneshevkaya tour dates.
Long Is The Tunnel Album Artwork: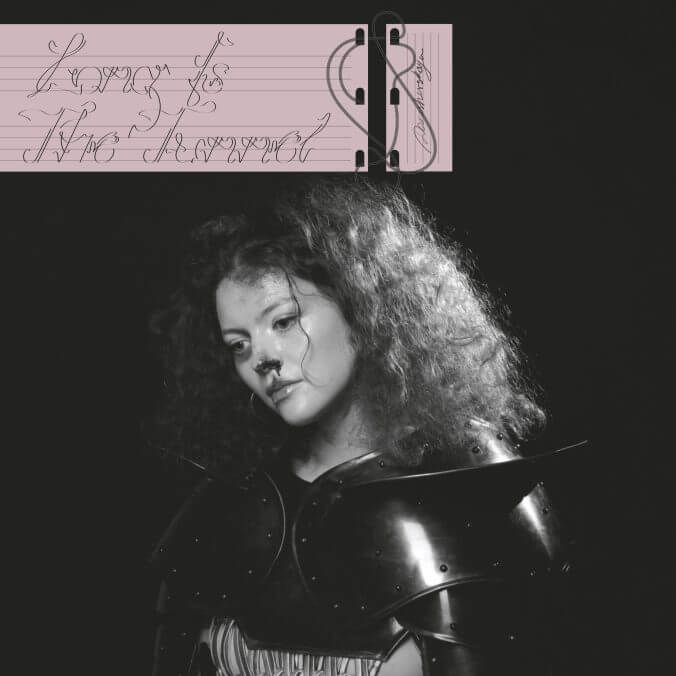 Long Is The Tunnel Tracklist:
Challenger Deep
Somewhere In The Middle
Bougainvillea
Big Bird
Pink Mold
ROY G BIV
Ice Pigeon
Daneshevkaya's Upcoming Tour Dates:
08/29 – San Francisco, CA @ Regency Ballroom*
09/02 – Los Angeles, CA @ Lodge Room*
09/05 – Las Vegas, NV @ The Portal*
09/06 – Salt Lake City, UT @ Soundwell*
09/08 – Denver, CO @ Meow Wolf*
09/10 – Lawrence, KS @ The Granada*
09/11 – Minneapolis, MN @ First Avenue*
09/13 – Chicago, IL @ Thalia Hall*
09/14 – Detroit, MI @ MOCAD*
09/15 – Toronto, ON @ The Concert Hall*
09/16 – Montreal, QC @ le National*
09/17 – Boston, MA @ The Sinclair (matinee)*
09/17 – Boston, MA @ The Sinclair (evening)*
09/19 – Philadelphia, PA @ First Unitarian Church Sanctuary*
09/20 – Washington, DC @ Howard Theatre*
09/21 – Queens, NY @ Knockdown Center*
*w/ Black Country, New Road