SXSW 2019: Watch Honey Lung Perform Live at the Riverview Bungalow in Austin
Image via YouTube
Music
Features
Honey Lung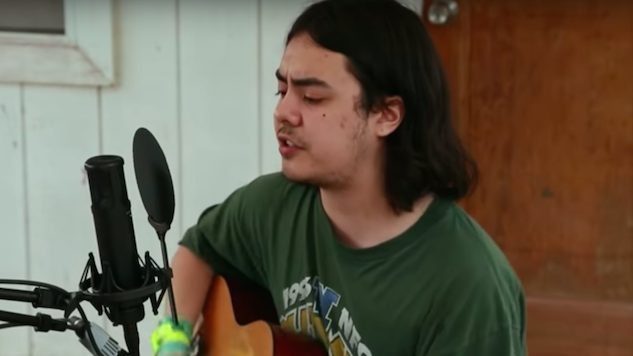 On Tuesday, Paste hosted London four-piece Honey Lung for a session at the Riverview Bungalow in Austin, Texas.
Honey Lung have consistently churned out hyper-melodic rock with heart and bite, and they're promoting their recent 12-inch EP via Brooklyn's Kanine Records, Memory. The EP consists of eight well-crafted songs—half of them singles and half demos—each with mind-bogglingly dynamic hooks and punchy riffs. The band made their first trip over to the states this week for SXSW 2019.
Paste featured the band on our list of 20 Artists We're Most Excited to See at SXSW 2019 and on our list of 15 New British Bands You Need to Know in 2018. Paste also premiered the video for their recent single, "Export The Family."
Lead vocalist Jamie Batten and guitarist Harry Chambers performed mix of old and new material—"Something" from their 2017 EP Kind of Alone, an unreleased song called "Settling" and "Stuttering Mind," a track from their recent Memory EP.
Watch Honey Lung's full Paste session below, and you can purchase Memory on 12-inch vinyl here.