Watch Jim James Play "No Secrets" and "Throwback" on Kimmel
Images via ABC/YouTube
Music
News
Jim James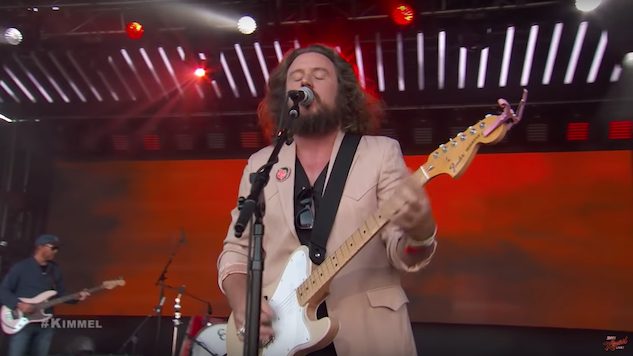 Jim James has been touring the late-night circuit in support of his newest solo album, Uniform Distortion, which came out last month, and on Tuesday night he stopped by Jimmy Kimmel Live! to perform two of his newest rollicking rock tracks, both from the aforementioned record. Watch the My Morning Jacket frontman play "Throwback" and "No Secrets," an online exclusive, below.
"Throwback" was a single from Uniform Distortion, James' third album of original solo material following 2016's Eternally Even. In 2017, he also released a pair of cover albums, Tribute To and Tribute To 2.
James is also kicking off a career-spanning solo acoustic tour in November in L.A. He'll cap the short run on his home turf in Louisville, Ky., on Nov. 21. Alynda Segarra of Hurray for the Riff Raff is supporting throughout the tour. For those dates, go here. For more on James, you'll find the Paste review of Uniform Distortion here. While you're at it, watch My Morning Jacket play three Circuital tracks at a 2011 show via the Paste vault further down below.