Margaret Glaspy Shares New Single "Stay With Me" Ahead of Her Forthcoming Album Devotion
Images via Josh Goleman, ATO Records
Music
News
Margaret Glaspy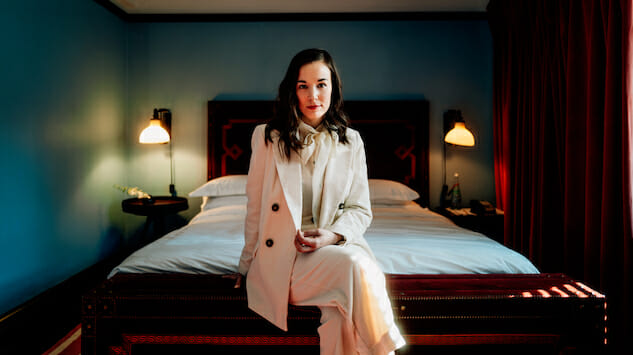 New York City-based singer/songwriter Margaret Glaspy shares the single "Stay With Me" today (Feb. 26) ahead of the release of her second full-length album, Devotion, out March 27 via ATO.
Glaspy's previous album was 2016's Emotions and Math, which featured songs that had previously been released on EPs through ATO. The indie-folk leanings that define Glaspy as a musician are still very much alive on "Stay With Me," benefiting from a career that has given Glaspy time to cultivate her sound.
The song "Stay With Me" is both cheerful and desperate, which encapsulates Glaspy's own learning curve when it comes to love and relationships.
"I'm learning that life is painful but you take the bad with the good," says Glaspy. "That love is hard but if you love someone, you make yourself available; that life is short and it's okay to be sincere."
Listen to "Stay With Me" below and scroll further to check out Glaspy performing "Emotions and Math" at her 2016 Daytrotter session, as well as the details of Devotion and Glaspy's upcoming tour dates. You can preorder Devotion here.
Devotion Tracklist:
01. Killing What Keeps Us Alive
02. Without Him
03.Young Love
04. You've Got My Number
05. Stay With Me
06. So Wrong It's Right
07. Heartbreak
08. You Amaze Me
09. Devotion
10. Vicious
11. What's The Point
12. Consequences
Devotion Album Art: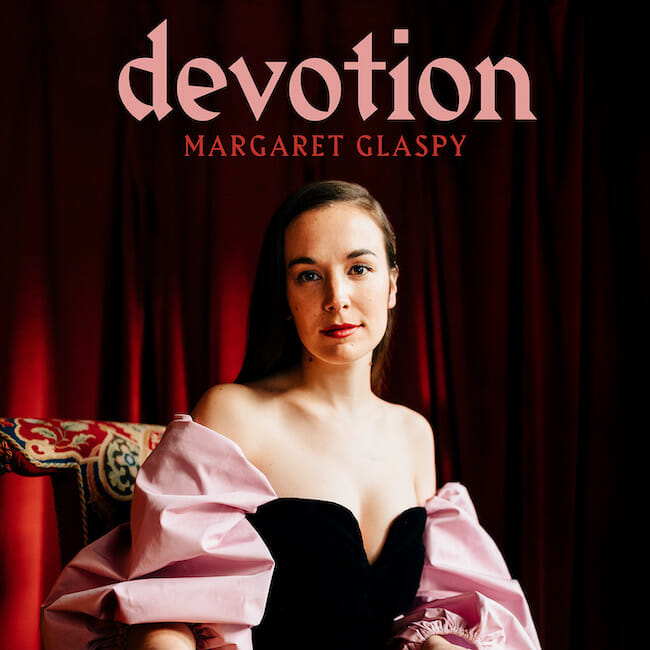 Margaret Glaspy Tour Dates:
March
19-21 – Austin, Texas @ SXSW
27 – Glasgow, U.K. @ Mono
28 – Manchester, U.K. @ Institute
29 – Bristol, U.K. @ Fleece
31 – London, U.K. @ Lafayette
April
12 – Pawtucket, R.I. @ The Met RI
13 – Boston, Mass. @ Paradise Rock Club
14 – Brooklyn, N.Y. @ The Bell House
15 – Brooklyn, N.Y. @ The Bell House
16 – Philadelphia, Pa. @ Underground Arts
17 – Washington, D.C. @ 9:30 Club
20 – Burlington, Vt. @ Higher Ground Showcase Lounge
21 – Toronto, Ont. @ Opera House
22 – Millvale, Pa. @ Mr. Smalls Theatre
24 – Detroit, Mich. @ El Club
25 – Chicago, Ill. @ Thalia Hall
26 – Madison, Wis. @ High Noon Saloon
27 – Minneapolis, Minn. @ First Avenue
28 – Iowa City, Iowa @ The Mill
May
01 – Seattle, Wash. @ The Crocodile
02 – Vancouver, B.C. @ Fox Cabaret
03 – Portland, Ore. @ Aladdin Theater
05 – San Francisco, Calif. @ Great American Music Hall
06 – Sacramento, Calif. @ Harlow's
08 – Solano Beach, Calif. @ Belly Up Tavern
09 – Los Angeles, Calif. @ Teragram Ballroom
16-17 – Guadalajara, Mexico @ Corona Capital Festival