Ranking All 48 MTV VMA Nominees for 2017
A complete guide to Sunday's show.
Photo : Evan Agostini/Getty
Music
Lists
Mtv Vmas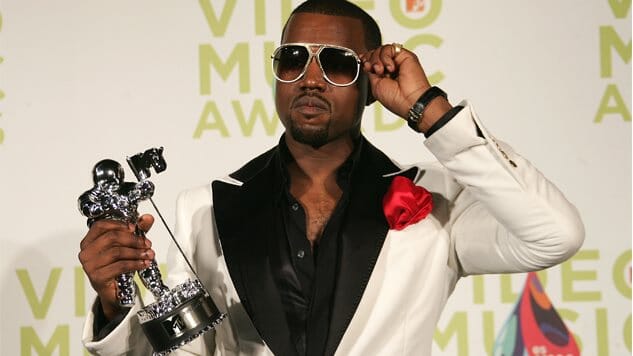 Since 1984, MTV has awarded the best in music videos to everyone from Neil Young to Taylor Swift. The art of making an excellent music video in an underrated talent; only a precious few can match the tone of an existing song with captivating visuals that recontextualize and heighten the greatness of the music. A great video can make a terrible song bearable or throw a band into superstardom.
Last year, we ranked the VMA nominees for 2016 and our favorite, Beyoncé's "Formation," ended up the big winner of the night. This year, Kendrick Lamar leads the pack with seven nominations for his video "HUMBLE.," which is one more than "Formation" received. Following behind is The Weeknd's "Reminder" with four nominations, and DJ Khaled, Alessia Cara, Katy Perry and Bruno Mars all tied for third with individual videos receiving three nods apiece.
For the second straight year, we're digging through all of MTV's nominees for the annual Video Music Awards, set to air 8 p.m. Sunday. Dig into all 48 videos below as we rank them from worst to best.
48. Taboo ft. Shailene Woodley, "Stand Up / Stand N Rock #NoDAPL" (1 nomination – Best Fight Against The System)
Any attention paid to Standing Rock and the Dakota Access Pipeline is important, and putting this in last place isn't meant to diminish that fact. But this awkward and uninformative video, made to gain awareness about the DAPL, isn't going to change any minds. Shailene Woodley recites slam poetry about oil, and Taboo from The Black Eyed Peas raps about the horrors of the pipeline. It's exciting to see so many Native American musicians gather for this song, but instead of making a music video with scant benefit to the cause, an informative, non-musical video might have been the way to go. The lyrics are weak, and the whole video gives off a "We Are the World" vibe that is disappointing, considering the message's importance. The heart is there in "Stand Up / Stand N Rock #NoDAPL," but that's really all that works.
47. Afrojack ft. Ty Dolla $ign, "Gone" (1 nomination – Best Dance)
Quite possibly the most lazy and boring music video trope of all time is surrounding the artist with women and alcohol and hitting "record." It's been done for decades and rarely changes, which is why it's almost never interesting. This is true of "Gone," in which Ty Dolla $ign does just that, after getting the go-ahead to go to Afrojack's party (via video chat, at that). And that's it. Dance-focused nominees are often either inventive in their approach or unbelievably lifeless (Best Dance is a new category, presumably taking over for last year's Best Electronic category in name). For "Gone," Afrojack and Ty Dolla $ign go for as dull and indifferent as possible.
46. Kygo x Selena Gomez, "It Ain't Me" (1 nomination – Best Dance)
Speaking of lifeless dance nominees, "It Ain't Me" is essentially a screensaver that occasionally shows the faces of Kygo and Selena Gomez. This lacking nominee only gets higher than "Gone" because it's pretty to look at, and "It Ain't Me" is a better song than "Gone." But both "It Ain't Me" and "Gone" scream the bare minimum. It's hard to imagine what didn't get nominated if these bottom-of-the-barrel videos are making the cut.
45. DJ Khaled ft. Justin Bieber, Quavo, Chance the Rapper & Lil Wayne, "I'm the One" (1 nomination – Best Hip Hop)
Really the only difference between "I'm the One" and "Gone" is that the former at least goes slightly bigger with its concept. "I'm the One" is again a bunch of musicians going to a house with a ridiculous amount of scantily clad women (one rides a horse around for no discernible reason) for DJ Khaled's "celebration of life." Watching Khaled and Justin Bieber's terrible dancing almost makes the video worthwhile, and Chance the Rapper makes even the worst video tolerable, but again, there's nothing remotely compelling about this bland concept.
44. Alessia Cara, "Scars to Your Beautiful" (3 nominations – Video of the Year, Best Fight Against the System & Best Direction)
Like 2016 nominee "Wild Things," "Scars to Your Beautiful" features Alessia Cara singing to the camera far too earnestly. At least "Wild Things" looked great, but despite being nominated for Best Direction, it doesn't try anything remotely deserving of that nomination. As for its Best Fight Against the System nomination, the message is strong enough, that "everyone is beautiful in their own way." Yet, "Scars to Your Beautiful" still primarily showcases classically beautiful people, and even the smallest scars and differences are presented as evidence of imperfections that can still be seen as beauty. Thank you for shining light on this obvious point; such a great fight against the system. The lowest-ranked "Video of the Year" nominee, "Scars to Your Beautiful" has good intent, but the message is told in a particularly poor way.
43. Katy Perry ft. Migos, "Bon Appétit" (1 nomination – Best Art Direction)
"Bon Appétit" as a song is nothing but food-based double entendres, but as a video, production designer Natalie Groce decides to make this message literal. The result is Katy Perry playing food—covered in flour, left in a pot like a Looney Tunes villain, and served on a platter. It's unclear if the ending is supposed to be subversive, as Perry murders her captors, only to cannibalize them in a giant pie. But really, it's just a bunch of gross visuals that attempt to be sexy in the weirdest possible way, all as Migos watch in the distance. It's strange how this odd video gets nominated, while Perry's much more sumptuous video "Chained to the Rhythm" misses the art direction nomination it actually deserves.
42. Fall Out Boy, "Young and Menace" (1 nomination – Best Rock)
Like several videos so far on the list, "Young and Menace" tries to send an important message, but muddles it with a video that's a terrible mishandling of tone. "Young and Menace" follows a young girl who thinks she's losing her mind by wanting a semblance of normalcy in her family life. Even when she interacts with other people, they don't understand the language that she's speaking. But here's the thing: for some dumb reason, her parents are Muppet llama creatures. The big reveal at the end is that they were actually abusive parents all along, which, duh. The important message and silly imagery don't coalesce in the way that was intended.
41. The Chainsmokers ft. Halsey, "Closer" (2 nominations – Best Collaboration & Best Editing)
Let's get this straight: "Closer" is about how two people have gotten older and more mature over the years, yet, the song's main refrain states, "We ain't ever getting older." The video depicts the people in this relationship as formerly hot and heavy, broken up for some unknown reason, and then seeing each other again years later and wanting each other still or again. "Closer" is a good looking video, but it's always bordering on obnoxious, as the two lovers sing directly into each other's faces while they roll around in bed. "Closer" Neither Chainsmokers' lead singer Andrew Taggart nor Halsey has the screen presence to provide anything but indifference from its audience.
40. Ariana Grande ft. Nicki Minaj, "Side to Side" (1 nomination – Best Choreography)
Ariana Grande's nominated video "Let Me Love You" from last year felt moments away from becoming a porn shoot, and "Side to Side" doubles down on that. Like a modern-day update of Olivia Newton-John's comically sexual "Physical," Grande takes to the gym for some suggestive exercises. It's basically filming a spin class. Nicki Minaj saves the video and the song with her verse, but the interplay between Grande and Minaj is unexpectedly irritating, with Grande bobbing her head along to Minaj's rapping and to the two sharing jokes. "Side to Side" is like a strange sex dream that no one would actually want to have.
39. Green Day, "Bang Bang" (1 nomination – Best Rock)
Green Day have stated that their "Bang Bang" video is about gun violence, mass shootings and social media. But in the final product, it's hard to see this as anything other than a Green Day-themed bank robbery, intercut with a house party. The lyrics might present this idea, but the video almost relishes in the type of celebrity that both the robbery and party incites. Like their fellow nominees Fall Out Boy, Green Day's intent doesn't quite match up with what makes it into the final video.
38. Zedd and Alessia Cara, "Stay" (1 nomination – Best Dance)
"Stay" is a poorly edited take on the Sliding Doors format that could've been successful had it not tried to match up with the song. For example, whenever "Stay" hits its distorted chorus, the editing also rewinds, fast-forwards, stops and changes timelines to the music in a way that can get confusing with the slightly variating story lines.
37. Calvin Harris ft. Pharrell Williams, Katy Perry & Big Sean, "Feels" (1 nomination – Best Collaboration)
As with many of the Best Collaboration nominations, the videos are hardly more than getting the various artists together in one room and performing the song. "Feels" puts all four artists on one soundstage, yet in distinctly separate-looking sections, possibly so they could just splice them all into looking like they're in the same place at the same time. For the first time on this list, "Feels"' musical style matches the tone of the video nicely.
36. Shawn Mendes, "Treat You Better" (1 nomination – Best Pop)
Possibly the mopiest of the nominees, "Treat You Better" is another good idea handled poorly. In another typical video trope, Mendes plays a guy who's singing about how much better a boyfriend he could be to a girl whose current boyfriend is a jerk. The video splits its time between the girl Mendes pines for and Mendes, who is busy whining around an empty room like a generic version of Michael Stipe in the "Losing My Religion" video. The girl's story is certainly the more intriguing of the two, especially when they cut back to Mendes throwing his tantrum.
35. Zayn & Taylor Swift, "I Don't Wanna Live Forever (Fifty Shades Darker)" (1 nomination – Best Collaboration)
As previously mentioned, Best Collaboration is usually just an excuse to get your favorite artists together. But when it looks as good as the "I Don't Wanna Live Forever (Fifty Shades Darker)" video, it's hard to complain too much. It stars Zayn and Taylor Swift being dark, broody and sexy, a video seemingly made for the VMAs. "I Don't Wanna Live Forever" (Fifty Shades Darker)" knows exactly what it is—a promotional tool for the film and a video the MTV crowd will go nuts for. In both cases, it's a pretty solid success.
34. Halsey, "Now or Never" (1 nomination – Best Cinematography)
Considering it's only nominated for Best Cinematography, "Now or Never" deserves that nomination, since Kristof Brandl shot Halsey's video gorgeously. But thematically, "Now or Never" is nothing more than a shorter version of Baz Luhrmann's William Shakespeare's Romeo + Juliet—creating basically a copy of a copy with diminishing returns. The few breaks the song takes for narrative sake are unintentionally hilarious, filled with poor acting moments. At a certain point, "Now or Never" becomes less of an homage to Luhrmann's film and more a ripoff, taking huge parts of that adaptation with no real purpose.
33. twenty one pilots, "Heavydirtysoul" (1 nomination – Best Rock)
"Heavydirtysoul" is only an interesting video thanks to its sporadically cool visual ideas. One member of twenty one pilots, who is siting in a car with no driver and a sparking flat tire, heads toward the other member who is playing a flaming drum set. It's all pretty pedestrian badassery. But the ending, in which the band performs together at night, lit by flaming car and drum kit, is actually pretty visually impressive. This segment only takes up about a minute of the video, but it more than makes up for the rest.
32. Major Lazer ft. Justin Bieber and MØ, "Cold Water" (1 nomination – Best Dance)
"Cold Water" is sort of perfect in its simplicity: Get a bunch of dancers to perform in gorgeous locales while the song plays. It's just enough to be alluring, and as the first video on this list that doesn't feature the actual artists, it proves that you don't really need them anyway. It's also crazy that "Cold Water" is the only nominee in the Best Dance category to feature actual dancing.
31. KYLE ft. Lil Yachty, "iSpy" (1 nomination – Best Visual Effects)
Every year, there seems to be at least one video in which an artist's face is transposed onto the head of someone else. Last year, it was 2 Chainz with his "Watch Out" video, and this year, it's "iSpy" by KYLE ft. Lil Yachty. Granted, it's a good fit for the song's playful style, but this effect doesn't seem deserving of a Best Visual Effects nomination. Considering how common this style has become, and considering how visually alluring director Colin Tilley usually is (he's also nominated this year for "Wild Thoughts" and "Mask Off"), "iSpy" is an odd inclusion in this category.
30. DJ Khaled ft. Rihanna & Bryson Tiller, "Wild Thoughts" (3 nominations – Video of the Year, Best Collaboration & Best Art Direction)
DJ Khaled's song "Wild Thoughts" relies heavily on Santana's "Maria Maria" guitar lick, and the video follows suit, as it's almost a remake of the Santana video. Replacing Santana, The Project G&B and Wyclef Jean are Rihanna being seductive, with Bryson Tiller rapping in the dark and Khaled dancing around like an idiot. The colors pop beautifully throughout the video and the fireworks make for a nice capper, but that still doesn't stop "Wild Thoughts" from being one of the weaker Video of the Year nominees.
29. Imagine Dragons, "Thunder" (1 nomination – Best Cinematography)
In terms of its sole nomination for Best Cinematography, "Thunder"'s luscious black-and-white video deserves its recognition. Beyond that, "Thunder" is a bunch of nonsense in a good-looking package. "Thunder" features aliens and Ferraris in Dubai, while Imagine Dragons stand around and are multiplied far more than the world could possible need. Directed by VMA favorite Joseph Kahn, who won Video of the Year awards for Eminem and Taylor Swift, is often great with integrating staggering imagery into his music videos, but here, it's just too weird, despite its beauty.
In his video for "Light," Big Sean plays a sort of spiritual coroner, picking up the souls of the deceased from acts of senseless violence. Of the Best Fight Against the System nominees so far, this is the first to combine song and the "fight" in a succinct way. In "Light," we see a child gunned down in a drive-by, two hooded teens shot by cops and a woman in a hijab stabbed while being robbed. With "Light," Big Sean is showing the spirit that will never die, no matter the disheartening deaths that occur far too often nowadays.
27. Fifth Harmony ft. Gucci Mane, "Down" (2 nominations – Best Pop & Best Choreography)
With their video for "Down," Fifth Harmony turns the mundane into a sexy neon surprise. "Down" is relatively simple, as Fifth Harmony pull into a typical roadside motel. Yet the shimmer and style of the set makes the basic location look almost otherworldly. Fifth Harmony tried a similar tactic to lesser success with last year's "Work From Home," but "Down" embraces the '90s pop videos of old with flashier effects and better cinematography.
26. The Hamilton Mixtape, "Immigrants (We Get the Job Done)" (1 nomination – Best Fight Against the System)
In many years, the VMAs will introduce a category for no apparent reason other than to get the winner to appear at their show. Last year, that was Breakthrough Long Form Video, a addition clearly made for Beyoncé's "Lemonade." This year, Best Fight Against the System is that category, with the creators of The Hamilton Mixtape likely taking home the award. Their video for "Immigrants (We Get the Job Done)" isn't the best in the category—it's like an abbreviated version of the film Snowpiercer—but it is powerful enough to warrant a win. Especially with Riz Ahmed's rapid-fire verse stealing the show, this seems like a sure-fire winner in a category that looks made for this video.
25. Future, "Mask Off" (1 nomination – Best Editing)
Colin Tilley's highest-ranked nominee, "Mask Off" begs the question, "What would Amber Rose and Future do during The Purge?" The answer is drive around and perform atop a flaming check-cashing shop. Tilley can create ambiance that match the songs for sure, but substance isn't his strong suit. "Mask Off" embodies the darkness of the song in the same way "Wild Thoughts" felt like a celebration and "iSpy" like a bit of childish fun. "Mask Off" looks expensive and flashy, but isn't much beyond that.
24. Ed Sheeran, "Shape of You" (1 nomination – Best Pop)
Let this settle in: A video of Ed Sheeran training to become a fighter has reached more than 2 million views on YouTube, making it one of the most watched videos in the site's history. Most of "Shape of You" is quite adorable, as Sheeran trains for an upcoming fight alongside Jennie Pegouskie, and the two fall in love. "Shape of You" becomes like a romantic Rocky montage. Where it slips is the tonally off-putting ending, in which Sheeran is actually training for a sumo wrestling watch, complete with giant sumo outfit. A cute concept dismantled by a last-minute twist.
23. The Weeknd, "Reminder" (4 nominations – Video of the Year, Best Direction, Best Art Direction & Best Editing)
Released on The Weeknd's 27th birthday, the video for "Reminder" comes off as little more than a celebration. "Reminder" is chock full of cameos, with The Weeknd hanging out with Drake and driving around in a convertible with A$AP Rocky. "Reminder" is a party so great, they leave the palm trees of Los Angeles burning in their wake. But the problem is that the song feels so disingenuous, especially watching Abel Tesfaye singing these lyrics, almost at times like he's doing a Drake impression.
22. Foo Fighters, "Run" (1 nomination – Best Rock)
The older generation raging against the youth isn't exactly a fresh idea, in music videos or other forms of entertainment. Still, "Run" is successful using this worn idea because Foo Fighters frontman Dave Grohl is also a skilled director. "Run" wears out its concept before the video starts winding down, but there are glimmers of greatness in Grohl's direction. An orderly's scream set to a guitar riff and the editing during a mosh sequence are nicely crafted, but it's the video's choreographed conclusion that sets "Run" apart. A quick "Thriller" parody ending comes out of nowhere, but fits in as a gratifying end.
21. Migos ft. Lil Uzi Vert, "Bad & Boujee" (1 nomination – Best Hip Hop)
Like a Lil Uzi Vert verse, "Bad & Boujee" doesn't try too hard. Hell, the entire concept for the video is right there in the name, providing a boujee outlook to typical music video visuals. Women dressed in high fashion eat at KFC, using Chanel takeout containers and then go riding on ATVs down the street. The video's use of juxtaposition makes it all come together, a jarring combination of elements that feel like they should clash.
20. Big Sean, "Bounce Back" (1 nomination – Best Hip Hop)
Co-directed by Glenn Michael (who also made "Reminder") along with Christo Anesti, "Bounce Back" is a unique vision of psychedelia and religious symbolism. The overall narrative of "Bounce Back" doesn't matter as much as the individual images and their beauty, with colors that pop like a purple haze sky, or blue hues so dark they're almost black. Every frame of "Bounce Back" draws the eye, as Big Sean makes himself a messianic figure who will rise from a grave of last night's losses, ready to take on tonight. For a song mostly about continued partying, "Bounce Back" makes itself so much more with its thought-provoking video.
19. Miley Cyrus, "Malibu" (1 nomination – Best Pop)
Like "Down" and 'Cold Water," "Malibu" excels by sticking to basics, but making those basics lovely to witness. "Malibu" features Miley Cyrus singing and dancing on the beach, but it's filmed with an elegance and softness by director Diane Martel that evokes the love that Cyrus is singing about. When Martel superimposes a bunch of multicolored balloons over Cyrus during the chorus, it's such a small touch, but it works wonders and is just the right amount of fun the video needs. The song is a return to a more gentle side of Cyrus's music, and "Malibu" is a fetching video indicative of the change.
18. Chance the Rapper, "Same Drugs" (1 nomination – Best Hip Hop)
Like a low-budget '70s Muppet Show, "Same Drugs" has Chance the Rapper performing a duet with a giant puppet before discovering that the entire world besides Chance is made of puppets. "Same Drugs" is all about pulling apart from the people in your past, so Chance looking and feeling unlike any other person in this world makes for an apt metaphor. Jake Schreider's fuzzy, warm camerawork makes the video intimate, and moments like snow falling inside the studio and Chance almost breaking into laughter at the sight of his singing partner are small flashes that make "Same Drugs" undeniably charming.
17. D.R.A.M. ft. Lil Yachty, "Broccoli" (2 nominations – Best Collaboration & Best Hip Hop)
"Broccoli," the tonally unusual team-up of D.R.A.M. and Lil Yachty, is a joyous blowout in honor of weed, and the video matches the song's silliness and bliss perfectly. "Broccoli" is an homage to Vanessa Carlton's "A Thousand Miles," with Lil Yachty and D.R.A.M. taking to the streets on a moving piano, along with a red recorder for Yachty to play. Adding to the strangeness is a technique that seems to animate still photos. "Broccoli" is as jubilant and ridiculous as one would hope it would be.
16. Bruno Mars – "24K Magic" (3 nominations – Video of the Year, Best Direction & Best Art Direction)
Bruno Mars' video for "24K Magic" falls into many of the same tropes that videos near the bottom of this list so, serving as a tribute to excess, women, money and booze. But when Bruno Mars does it, it's somehow full of fun and joy. Unlike "Gone" or "I'm the One," Mars, who co-directs, makes the audience actually want to go out on the town with him and his friends. Yes, "24K Magic" is still a silly video that leans too heavily on cliches, but Mars's adoration of and deference to the past is what made him a star.
15. Harry Styles, "Sign of the Times" (2 nominations – Best Pop & Best Visual Effects)
If Harry Styles's solo album is his way of breaking out of his pop confines and outshining his One Direction bandmates, literally flying over Scotland is a pretty solid way to stand out above the crowd. "Sign of the Times" apparently uses no green screen or CGI, even though Styles (but more likely, his stuntman) fly at some points 1,500 feet above the ground. "Sign of the Times" director Woodkid knows that all you need are some simple visual effects, a solid song, and a staggering backdrop to make an effective video.
14. Charlie Puth ft. Selena Gomez, "We Don't Talk Anymore" (1 nomination – Best Collaboration)
Music videos are a great place for directors to play around with split screen, which they've done in phenomenal ways in videos like Cibo Matto's "Sugar Water,"Semisonic's "Closing Time" and even this year's superb "Go Up" by Cassius. "We Don't Talk Anymore" isn't as engrossing as those, not quite syncing up in the way these types of videos tend to, and it's more interested in showing two sides of an ended relationship. "We Don't Talk Anymore" doesn't attempt a technical mastery, going for emotional resonance instead, and the choice works remarkably well.
13. John Legend, "Surefire" (1 nomination – Best Fight Against the System)
In just four minutes, John Legend's video for "Surefire" highlights a sweet romance, puts a face to racism and immigration practices, and makes a pointed criticism of Donald Trump's policies and wall plans. "Surefire" does this by centering on love and the power it can have against the world's evils. Legend's videos often focus on love, but by putting important issues in the context of two lovers, "Surefire" comes off as one of Legend's finest videos and the most affecting of the year.
12. Coldplay, "A Head Full of Dreams" (1 nomination – Best Rock)
The concert music video is an undemanding way for a band to make a video on the quick. James Marcus Haney shot this video on 8mm in Mexico City for a stop on Coldplay's Latin America tour. He starts the video filming the town, while Charlie Chaplin's climactic speech from The Great Dictator plays and "A Head Full of Dreams" is gearing up. The combination of the three elements is a rousing rush of feelings that boosts the rest of the video with the warmness and heart you don't usually find in a concert video.
11. Ed Sheeran, "Castle on the Hill" (1 nomination – Best Cinematography)
Like the last few videos on this list, "Castle on the Hill" goes for emotional power with exquisite directing and cinematography, and a personal bent. Shot throughout England, "Castle on the Hill" is Sheeran's ode to his adolescence. It is at times too on-the-nose, but it's relatable nonetheless. Sheeran doesn't escalate these scenes, but finds the power that nostalgia for the past can give. This is especially seen as he sings while driving and walking through his own home, with an earnestness full of longing. The ability to transcribe one's own experiences and have that resonate to a person who didn't share those experiences is a impressive feat that "Castle on the Hill" pulls off with aplomb.
10. Sia, "The Greatest" (1 nomination – Best Choreography)
Sia and her frequent collaborator Maddie Ziegler have made five videos together in recent years, but none more powerful than "The Greatest,", a symbolic remembrance of the 49 who died in the Pulse Nightclub shooting. "The Greatest" tells an entire story through interpretive dance, with Ziegler freeing 48 children from a cell. Then, as the group has a cathartic dance together, they crumple into a pile as we see gun holes behind where they had been dancing. Sia's touching video shows how a poignant and thoughtful story can be told though nothing but dance, a startling reminder of the feeling of being trapped even when you believe you've been set free.
9. Katy Perry ft. Skip Marley, "Chained to the Rhythm" (3 nominations – Best Pop, Best Direction & Best Visual Effects)
The better of Katy Perry's two nominated videos, "Chained to the Rhythm" is Perry at her symbolic best, creating an entire world of people succumbing to the type of pop delusion that she herself helped create. "Chained to the Rhythm" finds her at an amusement park called Oblivia, where everyone is optimistic despite eating mushroom cloud-shaped cotton candy and running in hamster wheels for fun. The metaphor hits the audience hard over the head, but "Chained to the Rhythm" is a fascinating turn for Perry, and the video by her frequent director Matthew Cullen is full of layers and superior art direction. "Chained to the Rhythm" isn't subtle, but it's an impressive left turn for Perry while still harnessing the poppy vibrancy that made her a star.
8. Logic ft. Damian Lemar Hudson, "Black SpiderMan" (1 nomination – Best Fight Against the System)
With the 2017 VMA nominees, there is no greater source of pure ecstasy than Logic's music video for "Black SpiderMan." The video can act as a jolt of electricity to any bad day. Plenty of videos on this list have extolled the excess of living large, but "Black SpiderMan" celebrates simply the act of life and accepting who you are. To do this, Logic throws a parade, is followed by a choir, does choreographed dance and never takes a smile of his face. And yeah, at the end some cats get high and talk to each other. In a year that's been unbearably tough at times, "Black SpiderMan" revels in the joy of being yourself and living your life the best you can.
7. Kanye West, "Fade" (1 nomination – Best Choreography)
Premiering at last year's VMAs, "Fade" concluded with a moment that, like many Kanye moments, left the audience asking, "What the hell just happened?" "Fade" focuses solely on Teyana Taylor for most of the video, as she does a Flashdance-inspired dance through a gym, with the best choreography in any video nominated. Taylor moves perfectly in sync with the song, and despite her skimpy outfit, "Fade" never feels exploitative; instead it's a reclaiming of beauty and identity, a statement of assuredness. "Fade" is yet another example of Kanye's ability to harness and repurpose many influences to create his always exhilarating vision.
6. Calvin Harris, "My Way" (1 nomination – Best Dance)
In a category mostly lacking vision or uniqueness, "My Way" is a marvelous, fanciful Westworld of a music video that bucks the category's trend. Long-time Calvin Harris director Emil Nava blurs the line between the virtual and actual worlds, as Harris plugs into a fantastical world where his relationship is disintegrating before his eyes. The way Nava shows this world destructing is captivating, as it glitches and comes apart the further the video progresses. By the end, there's no telling what is real and what is fake. As an abstract piece, "My Way" has also been theorized as a take down of Harris's ex Taylor Swift, but that's just one small aspect of a video that is one of the most visually compelling of the year.
5. A Tribe Called Quest, "Dis Generation" (1 nomination – Best Visual Effects)
As one of hip-hop's greatest bands, A Tribe Called Quest's "Dis Generation" posits that history isn't segmented, but a straight line. With Atlanta director Hiro Murai, Tribe visualizes this by showing settings that seem to never end, like a subway station full of a younger generation frozen in place, while Tribe constantly pop back in as the camera pans. The world keeps turning, but the influence of Tribe can still be felt, as the song says, in artists like Joey Bada$$, Earl Sweatshirt, Kendrick Lamar and J. Cole. "Dis Generation" is a wonderful visual interpretation of a concept that praises the next generation while illustrating Tribe's significance in hip-hop history.
4. DJ Shadow ft. Run the Jewels, "Nobody Speak" (1 nomination – Best Cinematography)
"It's what I really wish Trump and Hillary would just do and get it over with," Killer Mike stated of the "Nobody Speak" video, way back in August of last year. A year later, "Nobody Speak" is even more poignant. Two opposing political factions go from fighting words to actual fighting, spitting the words of Killer Mike and El-P at each other along the way. At one point, one of the politicians uses the United States flag as a weapon. After decades of partisan fighting in the real world, "Nobody Speak" is a dark wish fulfillment as well as a reminder that we're not too far off from this, anyway.
3. Lorde, "Green Light" (1 nomination – Best Editing)
With "Green Light," Lorde evokes that feeling of finding the right song at the right time and getting lost in the world that a song can take you to. As a narrative arc, it's not much more than Lorde going out for the night, but aesthetically, it's one of the most satisfying videos to watch in recent memory. Director Grant Singer throws in moments of magic realism that convey how Lorde is feeling at the time, be it her dancing on top of her Uber, or Jack Antonoff playing her song on the piano in a dingy bathroom. But it's Lorde's performance that sells it; within her singing and dancing, we can see a desire to "just let go," as the song says, with happiness sometimes sneaking through the deep-seated pain. "Green Light" is astounding in the emotions and power Singer and Lorde evoke through the simplest of actions.
2. Young Thug, "Wyclef Jean" (1 nomination – Best Editing)
"In fact, maybe that's the moral of the story: None of this matters," directing collective Pomp&Clout state at the end of their "Wyclef Jean," a $100,000 disaster of a music video in which Young Thug never shows up. By showing the deconstruction of a lavish video, Pomp&Clout make a video far more thrilling than what was originally planned. Filled with foreshadowing, failed ideas and an absent artist, "Wyclef Jean" makes the most of the little material that was shot by showing everything that went wrong. With more twists, turns, jokes and shocks than all the other nominees put together, it turns a failure into a rousing success.
1. Kendrick Lamar, "HUMBLE." (7 nominations – Video of the Year, Best Hip Hop, Best Cinematography, Best Direction, Best Art Direction, Best Visual Effects & Best Choreography)
With seven nominations for "HUMBLE." alone—three more than any other video—and a nomination for "Artist of the Year," the VMAs have already recognized Kendrick Lamar as one of the greatest artists today. He could quite possibly be the best rapper alive, and the video for "HUMBLE." certainly paints him as such, showing him as the Pope, at the seat of Jesus in a recreation of the Last Supper, and a standout in a sea of heads. Heavy is the head that wears that crown, though, as Lamar shows both his class and his humility, attempting to show everyone else how it's done.
It's hard not to see "HUMBLE." as Lamar's own "Formation," which rightfully won "Video of the Year" in 2016. Every frame of "HUMBLE.", directed by Dave Meyers and The Little Homies, is fraught with brilliant imagery and stark visualizations that demand multiple viewings. Lamar references problems of the music video culture, from a Hype Williams stylized look at times, to the overuse of Photoshop that hides a person's true beauty. Yet he shows that you can excel at this medium while remaining humble and making something powerful with your message. To all the other nominees, sit down. King Kendrick has ascended the throne.