Exclusive: Hear Quiet Hounds' New Indie-Folk Jam "Antioch"
The Atlanta band's new EP Everything Else is Noise is out Oct. 11
Image courtesy of the artist
Music
News
Quiet Hounds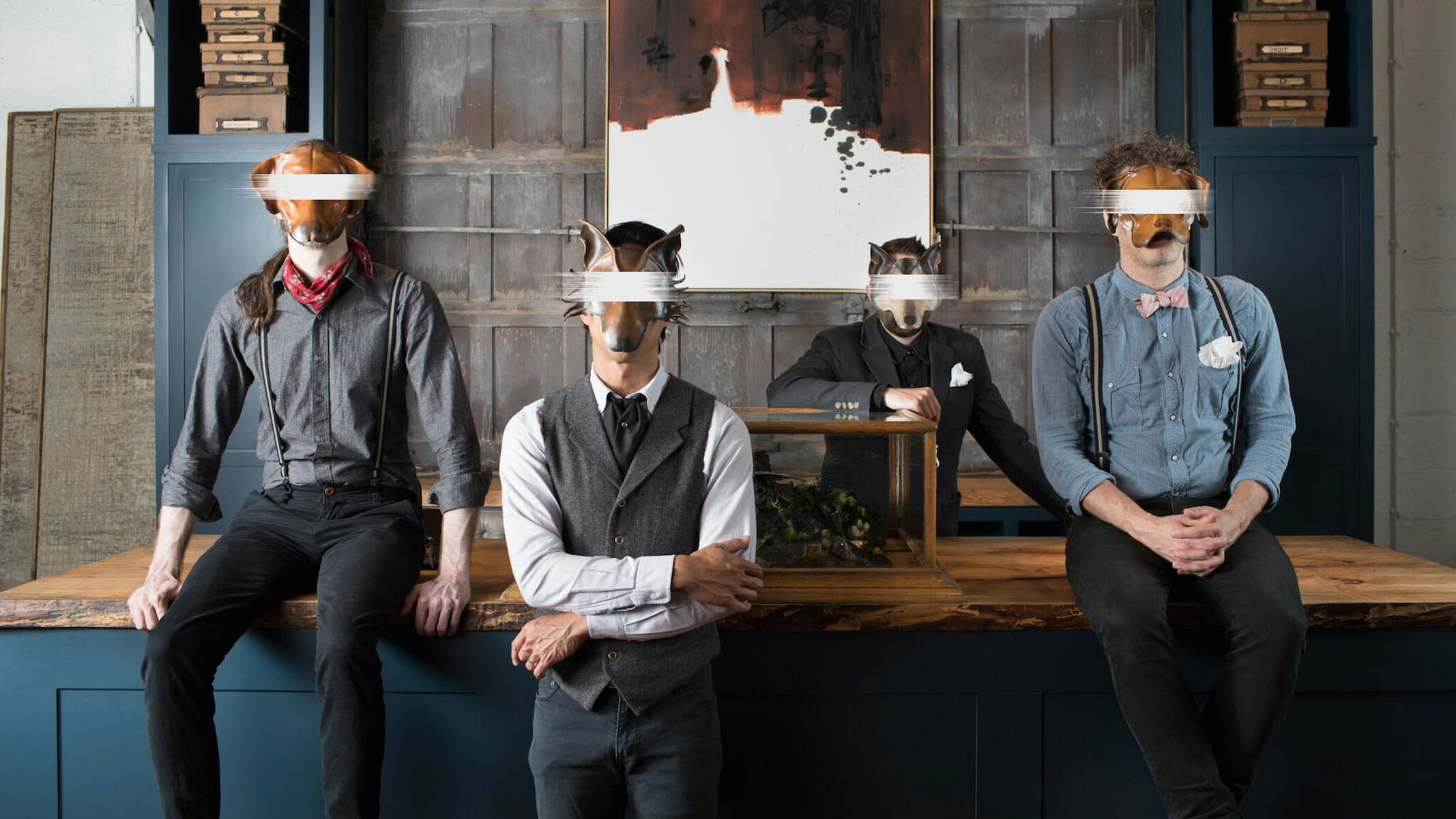 Atlanta-based indie rockers Quiet Hounds are gearing up to release their sixth record, Everything Else is Noise, on Oct. 11. In a single-day recording session circa summer 2018, the quartet drafted about a dozen ideas that eventually became the bones of Everything Else is Noise over the course of the next year. The forthcoming EP trades the low-tempo tones of 2017's Characteristics of Living Things for more pop-forward sounds and introspective lyrics.
The latest single, "Antioch," which leans a little more indie-folk, was the "catalyst for the record as a whole," according to frontman Eric Toledo. He also cited Michael Stipe as a strong influence, linking "Antioch" to R.E.M.'s "Losing My Religion." The song uses the ancient Greek city of Antioch, aka the "cradle of Christianity" that eventually receded into ruin as a result of war and natural disasters, as a symbol of loss.
"At least once a month I take the drive from Atlanta to my folks house where I grew up," Toledo wrote in a statement. "Almost a straight shot up 85, then through Jefferson past old ferile [sic] homes, abandoned rail lines, roadkill and vultures everywhere. It's like seeing some fall of a civilization … an old belief. Something forgotten. Which is what conjured these feelings of neglect and loss. 'Antioch' is about navigating that loss."
But "Antioch" doesn't sound like loss. Toledo, who has the same gentle yet gravelly voice as NEEDTOBREATHE's Bear Rinehart, follows the line "As the road turns, Antioch burns," with "We'll find another truth to anchor on." It sounds like hope in the face of that loss and devastation. The jubilant piano builds and hustling acoustics don't hurt things either. By the two-thirds mark, the song is a full-fledged folk jam.
Listen to "Antioch" below.