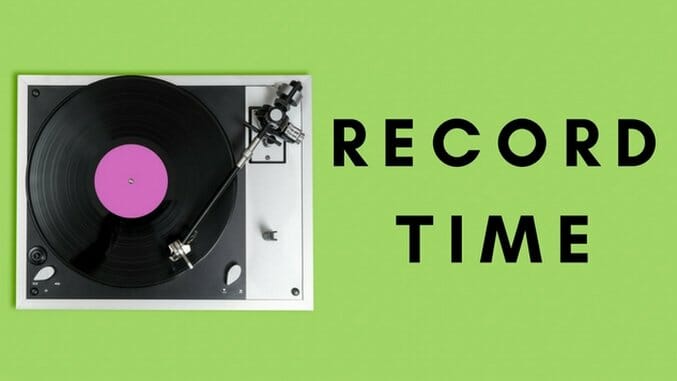 Record Time is Paste's monthly column that takes a glimpse into the wide array of new vinyl releases currently flooding record stores around the world, and all the gear that is part of the ongoing surge in vinyl culture. Rather than run down every fresh bit of wax in the marketplace, we'll home in on special editions, reissues and unusual titles that come across our desk with an interest in discussing both the music and how it is pressed and presented. This month, that includes a live set from an iconic British band, a brilliant jazz reissue, the reunion of an emo-punk cult favorite and a boxed set from a Norwegian synth pop trio.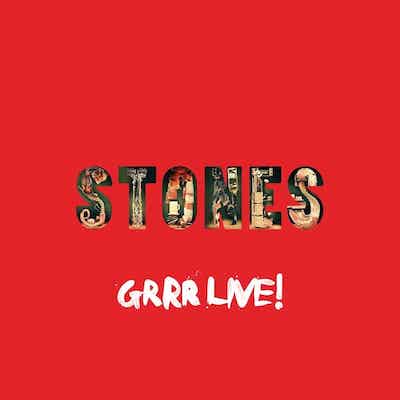 The Rolling Stones: GRRR Live! (Mercury / UMG)
There's something admirable about the release of this 2012 live set by the Stones from the Prudential Center in New Jersey. Not for the first time, the band shows their collective age throughout. The performances are squidgy around the edges with the occasional rough start, a flubbed note or three from Mick Jagger and some tumbling moments from guest stars like Lady Gaga (bless her attempt at "Gimme Shelter," but she's no Merry Clayton) and the Black Keys (unpopular opinion: skip their version of "Who Do You Love?" entirely). But for a band that has been so obsessed with their self-image from the start, it's unusual to hear them leave the gaffes and clams audible. For this listener, it only makes their otherwise spirited renditions of fan favorites like "Miss You" and "Dead Flowers" that much better and helped me to admire the two new tracks — "Doom and Gloom" and "One More Shot" — included on the GRRR! compilation that much more. What truly grates is the seeming indifference given to the packaging of this 3-LP set. The photos of the band onstage were clearly blown up from smaller digital images, rendering them fuzzy and grain. Same goes for the bits of artwork on the front that spells out the band's name and is visible beneath the die cut. Knowing how much effort has gone into the Stones' deluxe album reissue packages and other releases, that lack of care makes this collection feel like a bit of an afterthought.
---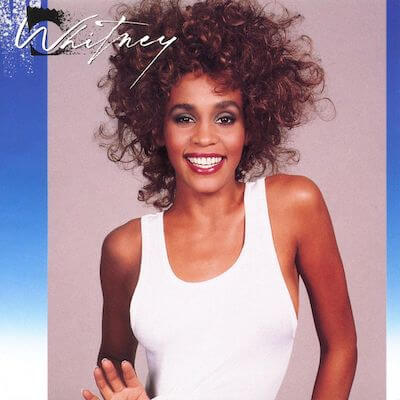 Whitney Houston: Whitney Houston / Whitney (Arista / Legacy)
Timed to coincide with the anniversary of Whitney Houston's untimely passing in 2012, the first two albums by one of the defining divas of the '80s have been re-released this month. It's part of a full court press by Houston's estate to keep her face and voice in the public consciousness — an effort that has included the recent biopic, a SiriusXM station devoted to the artist and everything from a signature fragrance to a perfumed body lotion. In comparison with other reissues of artists of Houston's stature, these new pressings feel relatively skimpy. There are slim inserts that feature a ton of short, tweet-length notes from her fans and some interesting liner notes from collaborator Narada Michael Walden and Mitchell Cohen. No bonus tracks. No download card. Not even remastered audio so far as these ears could pick up. And considering that these albums racked up platinum sales upon their initial release, it feels odd to spend $30 or more when used copies are plentiful. None of this takes any of the shine away from the music, however. Houston sounded mature beyond her years on these two albums, soaring over the disco-pop arrangements and turning the ballads into fiery explosions from deep within her core.
---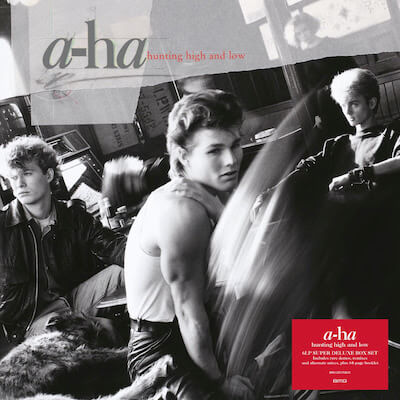 a-ha: Hunting High and Low (Warner Bros. / Rhino / BMG)
There's a better than average chance that Norwegian synthpoppers a-ha would have made an international splash without the help of MTV. Just think about how ubiquitous their #1 smash "Take On Me" remains on throwback playlists and the setlist of Weezer gigs. Their eye-popping video for the 1985 single certainly helped open the door for the trio but the music has helped keep them in the popular consciousness. This boxed set is further proof. Basically a vinyl edition of the 2015 multi-disc reissue of Hunting High and Low, the six-LP set contextualizes the story of the group's debut with early demo versions that go back as far as 1982, remixes and the original single release of "Take On Me" when the song was far more raw and awkward in its execution than the slick recording we know and love. What isn't included is the DVD from that original CD release that included their award-winning clip. The song and the album doesn't need it. This music stands very well on its own as it is easier to track how frontman Morten Harket found the power in his voice and how his bandmates developed a pop sound that has the crispness and chilly undercurrent of a beautiful fall morning.
---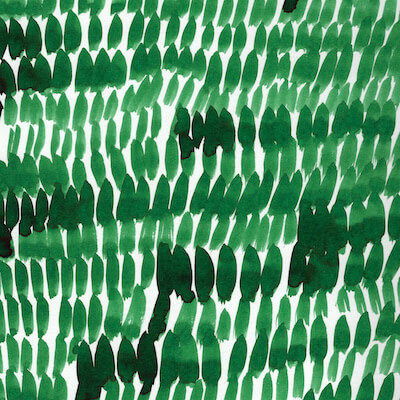 Faten Kanaan: Afterpoem (Fire)
Artists that have no fixed address — or whose upbringing is such that no one part of the world could be considered "home" — tend to produce the most fascinating work within their given genres. That is, if they choose a style at all. The music of Faten Kanaan, an experimental composer born in Germany who describes her background as "Syrian-Palestinian-Jordanian-Lebanese" and spent her early life bouncing between the Middle East and Europe, doesn't fit so tidily under one playlist heading. The multitude of sounds she absorbed living in multiple parts of the world have molded her music into a rare precious metal, shimmering and elusive. Kanaan doesn't appear to want listeners to get a firm grip on her fifth album Afterpoem. The liquid synth figures and blossoming drones in these tracks often arrive and vanish before anyone can get a bead on them, shifting and stirring with the sensation of a silk against bare skin before slipping away into a puddle on the ground.
---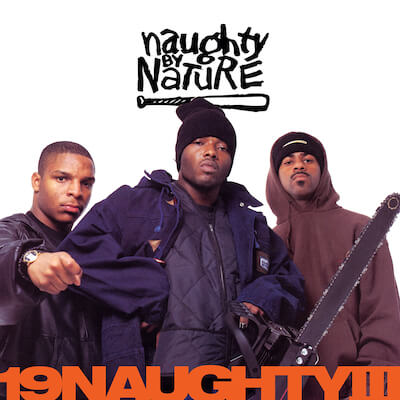 Naughty By Nature: 19 Naughty III (Tommy Boy)
New Jersey trio Naughty By Nature made their bag and secured their place in pop history early in their multi-decade run thanks to earworm hits "O.P.P." and "Hip Hop Hooray." But like so many crossover successes of the '90s, the story shouldn't end there. Treach and Vin Rock, the group's two MCs, were fearless lyricists, walking the line between playful braggadocio and streetwise toughness with a serpentine flow. DJ Kay Gee backed them up every step with productions that gave a rugged strength to the boom bap era. The group's arguable peak came with their third album 19 Naughty III. Re-released this month on orange wax to celebrate its 30th birthday, the record dispenses with its catchiest moment ("Hip Hop Hooray") early and then gets the real work done as Treach and Vin explore their challenging childhoods ("Daddy Was a Street Corner"), chase after the ladies of the world ("Written on Ya Kitten") and dare anyone to step into their arena. Fleshing out the story of this album on this reissue is a batch of bonus material, including killer remixes from Pete Rock and the Beatnuts.
---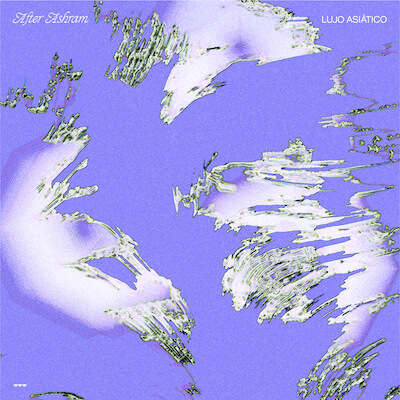 Lujo Asiático: After Ashram (Ramble)
Argentine trio Lujo Asiático took their sweet time getting their new album out into the world. The initial sessions that produced After Ashram were done in 2018, recorded in a single afternoon. But the mixing of the material took a further four years or so as, according to the band's bio, member Segundo Bercetche only worked on it "when he was in the mood to do so." The music on this lovely release carries that unhurried feeling through its entire run time. Made using a small batch of synths with the occasional appearance of sitar, saxophone, voice and piano, the five songs take on the flow of a dream, constantly shifting with little logic involved. It evokes deep-seated memories of past albums by ambient and minimalist composers like Eno and Oliveros and Alice Coltrane and warps them all out of proportion. Familiar yet uncanny. Recognizable but ambiguous.
---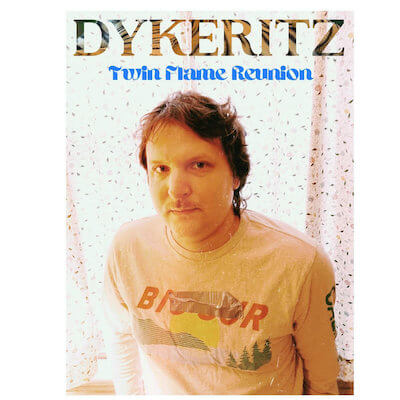 Dykeritz: Twin Flame Reunion (self-released)
Jordan Blum's ever-evolving project Dykeritz first caught some buzz in 2008 with the release of third album Rearrangerologyistics, a record that applied prog logic to lush '70s pop productions. Since then, his music has continued to morph even as his output has slowed. He took a more direct approach to his arrangements on the lovely 2020 release Madrigals and, on latest album Twin Flame Reunion, began incorporating the influences of darkwave, metal and fusion jazz. That sounds a lot messier than what Blum has created. This is highly detailed modern pop with each element placed just so to maximize their singular impact and to add surprising twists along the way. Opening track "Angelique" starts off with a pleasant intent before Blum turns on the Stewart Copeland-like drums and quacking synth tones, while "7 10" evolves from an ELO ballad to a Guitar Hero-sized rocker to a bit of squiggling New Age. As joyfully dizzying as rolling down a grassy hillside over and over and over again.
---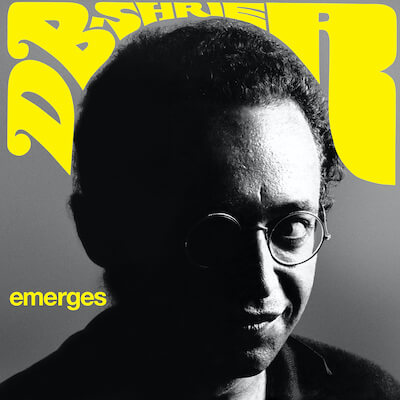 D.B. Shrier: D.B. Shrier Emerges (Omnivore)
By some sad twist of fate, saxophonist D.B. Shrier was only able to make one album of his own during his lifetime (he passed in 2017) despite being a beloved figure within the Philadelphia jazz community. More's the pity as his tenor sax playing recalled the booming authority of some of peers like Coltrane, Sonny Rollins and Dexter Gordon. Shrier's slim discography has bumped the prices for OG copies of his lone album into the triple digits, which only makes the arrival of this reissue that much more appreciated. Full credit is due to Micahel Graves and Jordan McLeod and mastering engineer Jeff Powell for helping save the crumbling master tapes for this 1967 release. There is still some audible wobbliness to the recording that likely couldn't be avoided, but otherwise, these five songs — three recorded at Community College in Philly and two at The Riddle Paddock in Lima, PA — hit as hard as they did some 55 years ago. Shrier is playing for his very survival on the a-side, attacking bassist Tyrone Brown's original "East" and pianist Mike Michaels' "Raveesh" with a blood-speckled fury. The flip shows how Shrier and his quartet could adapt to serve an audience, as they lovingly embrace the standards "These Foolish Things" and "All Blues." The saxophonist, it seems, could do it all. It's a shame we weren't able to hear more of that while he was alive. (N.B. The CD and digital version of this reissue includes an additional five tracks.)
---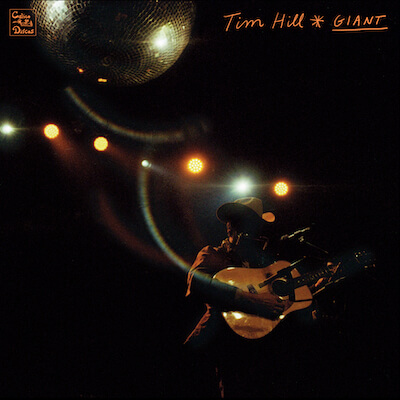 Tim Hill: Giant (Calico Discos / Innovative Leisure)
Many have tried but few have succeeded in making modern music that captures the same dusty, bone-tired and slightly hungover sound of adored country / folk artists like Townes Van Zandt and '70s-era Neil Young. The closest I've heard anyone get in recent months is Tim Hill, a California native who came up through the ranks of the music world in a series of punk bands and stints touring with Allah-Las and Nick Waterhouse. As he's gently settled into a career of his own, Hill ably slipped into a well-worn pair of cowboy boots to produce some spectacular tunes that marry a warm melodic glow with aching desperation. What comes across on new album Giant is how Hill puts his whole self into his work, recording nearly all the instruments himself and adjusting his performance in subtle ways to more fully embody the emotion he's trying to convey. And he has the chutzpah to throw in renditions of Bach's French Suite No. 3 in B Minor just because he can.
---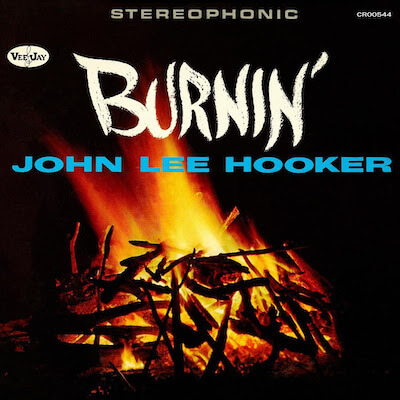 John Lee Hooker: Burnin' (Craft Recordings)
Trying to pin down the best recorded performance by blues legend John Lee Hooker is a fool's errand. The Chicago icon made dozens of singles and albums in his lifetime, going wherever the breeze pushed him and wherever the money remained green. But if forced to play favorites, this writer leans toward Burnin', the 1962 album Hooker made for Vee-Jay Records. My logic is, I believe, sound on this matter. Backing Hooker up were a gaggle of Detroit musicians who would later provide the foundation for many Motown hits: pianist Joe Hunter, bassist James Jamerson and drummer Benny Benjamin, among others. Recorded in a single day in the fall of 1961, the session has the smoldering heat that only the best electric blues can generate. The grooves on this album tend to be low and slow, ideal for slow grinds on the dance floor and the gentle drift of cigarette smoke toward a sodium light. Soulful and replete with aching desire, even when Hooker is complaining about his lady preferring processed hair and spending money at the drugstore.
---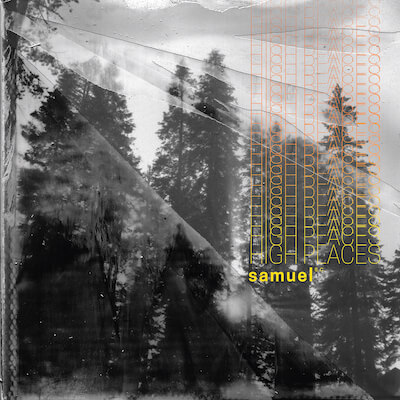 Samuel S.C.: High Places (ORG Music / Art Monk Construction)
Emo-adjacent punk group Samuel never truly got their due amid the clamor of the '90s despite landing plum gigs opening for the likes of the Promise Ring and Avail. They managed to get a few singles out and stirred up some interest from big labels before splitting in 1995 — mere weeks before they were going to hit the studio to record a full-length. With some more time on their hands and a reignited fire in their collective belly, the band — now dubbed Samuel S.C. — decided to reunite and finally capture some of their lost material on tape for their debut full-length. There's little doubt that the years have gently affected the voice of frontwoman Vanessa Downing, but outside of that, the quartet sounds like they haven't missed a step in nearly 30 years. They've still got power and energy to spare and their songs of angst, longing and internal anguish should still resonate deeply within anyone with even the slightest amount of a soul. No matter if you're young or old, this music still hits and hits hard.
---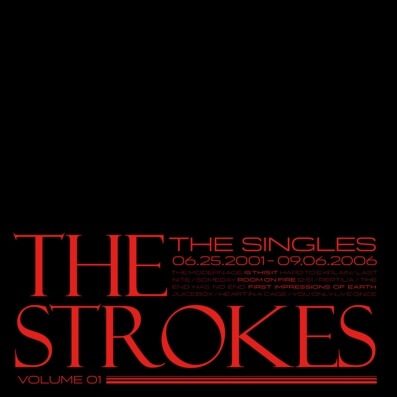 The Strokes: The Singles Volume 01 (RCA / Legacy)
Arriving not long after the release of Meet Me In The Bathroom, the documentary adaptation of Lizzy Goodman's engrossing oral history of the new millennium New York rock scene in which they played a major role, and right before the band is set to spend some time on the road opening for Red Hot Chili Peppers comes a handsome boxed set containing replica reissues of first 10 official singles from the Strokes. The collection is a nice pocket history of the quintet, taking listeners quickly from their rough and ready early work (2001's "The Modern Age") to the sleeker sound of 2005's First Impressions of Earth. Along the journey, the Strokes cleaned up their musical act on tracks like the Cars-inspired "12:51" to the nastier garage rock bite of "Juicebox" while maintaining a louche, sexy thrift store appeal. There's ambition in each of these singles as well — an unmistakable desire in their airtight grooves and interlocked guitar play to reach pop stardom on their own terms. And by the end of this set, they've gotten as close to the pinnacle as possible, recording a loose cover of Marvin Gaye's "Mercy Mercy Me (The Ecology)" with help from Eddie Vedder and Josh Homme. The real draw for this set is finally having the killer b-sides the Strokes tucked away on these singles back in circulation. Keep flipping and you'll get some home demos of tracks from their 2001 debut <i>Is This It</i>, a cracking live take on the Clash's "Clampdown" and the ever-wonderful "New York City Cops," a track that was plucked off the band's first LP at the last minute following the attack on the World Trade Center.