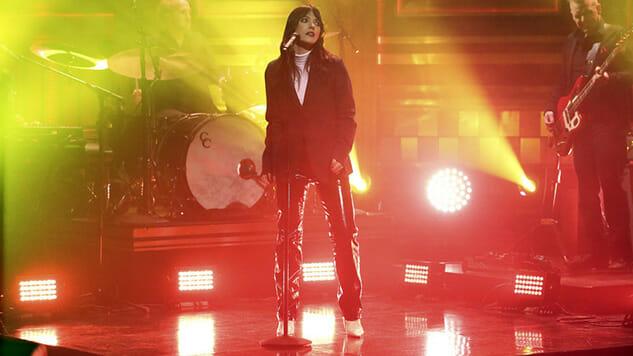 Sharon Van Etten gave the late-night audience a proper introduction to her song "Comeback Kid" Monday night with her performance on The Tonight Show Starring Jimmy Fallon.
Van Etten's raw performative energy translated to the television debut of the single from Remind Me Tomorrow, our pick for January's best album. The Tonight Show visit also follows Van Etten's recent standout performances of "Seventeen" on Ellen and Jimmy Kimmel Live!
Watch Van Etten's impressive delivery of "Comeback Kid" below, and catch her reprising her role on the new season of Netflix's The OA on March 22. And because one Van Etten performance is simply not enough, also included below is her 2010 visit to Daytrotter.