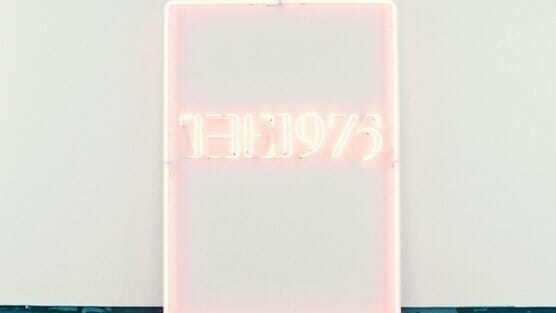 The reports of their death have been greatly exaggerated.
Yesterday, English pop-rockers the 1975 terrified fans and set the social media world ablaze when they posted a cryptic, hand-drawn comic book strip that alluded to a breakup. "The hardest part of any relationship is to say 'goodbye,'" the strip read. "We can't simply go on forever—always staying the same, never evolving. So we must leave, with a parting 'we love you'—we are already gone."
— The 1975 (@the1975) May 31, 2015
And just like that, the 1975 ceased to exist on social media.
Until today. The band reactivated their Twitter and Instagram accounts, and everything was back to normal. Everything, that is, except a new photo the group shared of what appears to be an updated album cover. In reality, it's just a reworking of their eponymous debut album, this time with a white background and soft pink lighting around the band name. Not exactly a massive stylistic overhaul a la Metallica when they released Load, but it's something.
2px); width:calc(100% 2px);">
Most diehard fans speculated that the 1975 weren't gone for good. After all, lead singer Matt Healy hinted they were working on a new album as recently as April. It would make sense for a band that's generated a ton of traction in the last two years to roll out an extensive promotional campaign for their eagerly anticipated follow-up. Perhaps, as Healy said himself on "Sex," "this is how it starts."