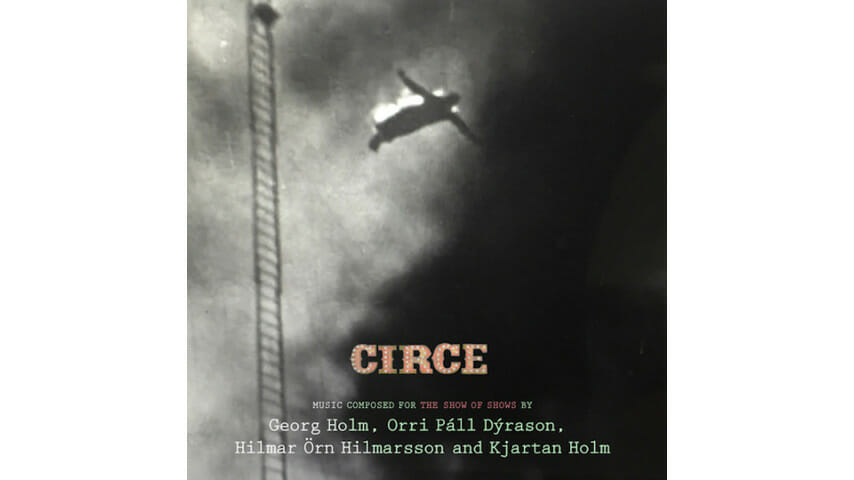 Sigur Rós already have two soundtracks under their collective belt: 2000's Angels of the Universe and 2002's Hlemmur. But that categorization is borderline-irrelevant—the Icelandic post-rock veterans specialize in cinematic expanses, even without visuals. Circe—a seamless, 72-minute instrumental set accompanying the BBC circus-vaudeville documentary The Show of Shows—isn't technically a Sigur Rós LP, lacking the presence of ethereal songbird Jónsi. But it still plays like one. Teaming with composer/previous collaborator Hilmar Örn Hilmarsson and touring guitarist Kjartan Holm, the band's rhythm section rehash the signature moves—the e-bow bass drones, the quiet-loud dynamics, the monastic choral brooding—they've refined over the past decade.
Like the limpest sections of Sigur Rós' 2012 album, Valtari, Circe often coasts on that familiarity—recalling past glories but rarely approaching them with a fresh perspective. Distanced from the human warmth of Jónsi's voice, bassist Georg Holm and drummer Orri Páll Dýrason conjure atmospheres that feel half-empty—like the extended electronic patter of "Hyperbole" and eight-minute percussion onslaught "The Crown of Confusion." It's safe to assume the bloat will lighten when paired with the doc's carnivalesque imagery—until then, it's a chore sifting for gold through the gravel.
But there's an unexpected benefit to experimenting without their frontman: Untethered to choruses, sorta Sigur Rós are free to broaden their palette. They occasionally oblige: "To Boris With Love" extends the doom-y thrust of 2013's Kveikur, bordering on post-metal with the Holms' distorted bark; "Wirewalker" presents a funkier take on the baroque-rock of "Olsen Olsen," Dýrason bricklaying his percussion into a formidable wall.
Still, even when Circe side-steps the gaping hole up-front, it's hard not to let your mind drift and wonder what could have been. After all, what's a circus without a ringmaster?